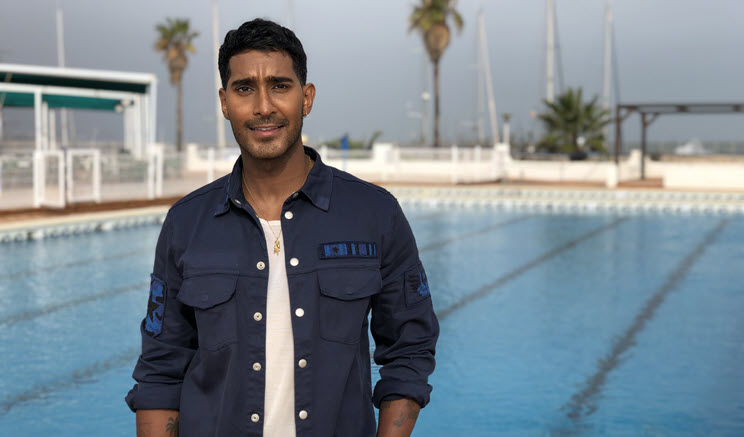 When you tune into the new series of A Place in the Sun this month you may spot a new face presenting the show: Lee Juggurnauth. Bringing some glamour and expertise from the music world, Lee, 34, has also a background in property development. Editor Liz Rowlinson got the complete lowdown...
Where's home past and present?
I was born near Windsor in Berkshire but spend a couple of years living in Mauritius, where my family are from, when I was a child. (The Mauritian name Juggurnauth is pronounced juggernaut - like the huge lorry). I learnt French there, which was useful when I spent a year living in Marseille as part of my university course. For the past 12 years I've lived in west London - I have spent the past three years renovating the flat where I live now. My dream house might be in Ibiza…
You count the singers Lulu and Billy Ocean amongst your friends - how did that come about? 
After college - a course in modern languages and business management - I didn't really know what to do next. I had always been drawn to the music and TV worlds but I hadn't known the right avenues to get into them. I panicked and did a law conversion course for a year but knew deep down it wasn't me. I became an unpaid intern at a music company and began to work with great people - like Lulu, Take That and Billy.
As your mother advised you, you can't buy experience…
I learnt so much during that period by 'inhaling' how these long-term successful people operated behind the camera, on stage, dealing with other personalities. That decade was a truly formative time, especially as I had always struggled about the way I looked, being slightly overweight as a child and as a person of colour.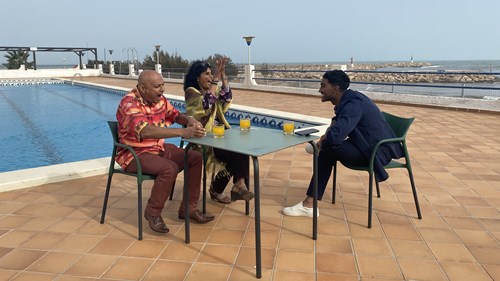 So how was the entry into the TV world?
It has been a dream since I was a boy but it wasn't until I hit 30 and had dealt with my issues that I thought it was now or never. I worked on my mental health, my fitness and my diet. I got offered some modelling work and sometimes couldn't believe how I had turned things around.
It's harder than it looks, right?
Yes, I had some coaching - on improv, dialect and delivery and some acting lessons. Being behind the camera is not purely an instinctive skill, it has to be learned. My confidence grew after some commercials and small jobs built up the hours behind the camera experience I needed.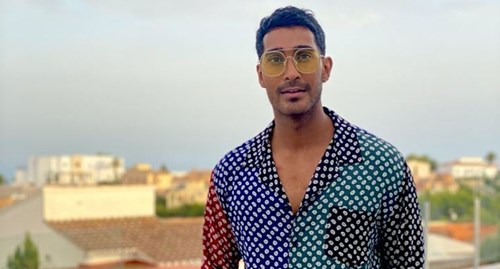 What can you offer as a presenter for A Place in the Sun?
From some property development (of buy to let investments in Reading) I have learnt about what can work, how to see the potential in something, which really helps advise property hunters. I have a 'bank' of ideas in my head and also know how important it is to properly listen to what people want - or think they want.  I love using my experience to give them possibilities.
You've been grounded from filming for a bit - but keeping busy?
Yes I can't wait to get out to do more filming this summer. Clothes are a guilty pleasure and I've been working on a sustainable line of gender-neutral clothes over the past two years. The eponymous brand is designed to celebrate all body types and is launching in May. Some of the proceeds go to the children's charity, UNICEF. Find out more at juggurnauth.com.
And you're most excited about…
Getting on a plane and filming more episodes. I only managed to do one [in November 2020] in Spain before the December lockdown. But it was a great experience, despite the COVID restrictions. It's wonderful to be part of such a diverse and experienced team of people.  
Lee will be appearing on 10th May, helping property hunters in Gandia, Spain. Follow Lee on Instagram.