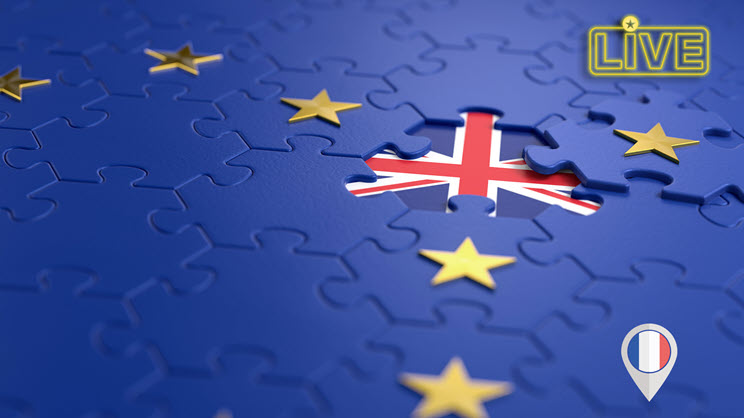 If you're planning to move to France after Brexit you'll need to know about the new requirements for becoming a French resident. UK citizens no longer have an automatic right to live or work in France. But the good news is that there are no hurdles or extra costs to buying a property there. The French government have a great website in English about visas at france-visas.gouv.fr.
How long can I spend in France if I'm not a resident?
If you're planning to spend extended periods of time in France but aren't going to become a resident (for example if you own, or are planning to buy, a holiday home in France) you are able to spend 90 days out of every 180 days in the country without needing a visa, but you need to leave a gap between stays. So if you arrive in France on 1 March, you can stay here until the end of May. Then you must return to the UK for another three months before you can travel again, so you would not be able to return before September. It's worth noting that this time limitation applies to all EU member states – which means that if you were to visit another country for 30 days you would only be able to spend 60 days in France within that same 180 day period.
How can I get residency in France after Brexit?
To become a resident in France you will need to obtain a visa. There are several options available to you depending on your reasons for moving to France and your financial situation. Find out more about moving to France via the French Consulate in London website (the consulate also has a dedicated website for visas). Bear in mind that at the time of writing - March 2021 - due to coronavirus, the French consulate is not issuing any types of visa.
What is a Long Stay Visa?
For trips less than 90 days - tourism, work conferences etc - there is a Short Stay Visa. For any stay in France exceeding 90 days, you are required to apply in advance for a Long Stay Visa. Whatever the duration of your planned stay, the duration of your Long-Stay Visa must be between three months and one year. In order to extend your stay beyond the period of validity of your visa, you must apply for a residence permit at a prefecture (in France).
Depending on the type of Long Stay visa you apply for, then you must be able to prove that you have sufficient financial resources i.e. the equivalent of the minimum legal wage in France for a full-time worker. The minimum wage in France is commonly referred to as the SMIC (salaire minimum de croissance) and an annual gross salary of €18,473. You will need proof of private medical insurance.
The two types of Long Stay Visa
There are two types of Long Stay Visa process for citizens of a third country. Rather confusingly, they are called virtually the same:
The Long Term Visa used as Residence Permit (VLS-TS) - which is normally issued for a maximum of one year
The Temporary Long Term Visa (VLS-T)
The difference? The VLS-TS permits the holder to work in France and to be able to renew the visa after one year. The VLS-T is usually issued for between 4-12 months and is non-renewable. Normally the visa holder is not allowed to perform paid employment, although voluntary work and university placements are permitted.
What about a visa to set up a business?
If you want to move to France and to set up a new business or work within your profession, then you are able to apply for a special type of Long Stay Visa/Residency Permit which will issued under the category 'entrepreneur/profession libérale' (self-employed in regulated 'liberal' profession). If you are planning on setting up a new business in France, such as running a gite or B&B then you must be able to demonstrate the economic viability of your project. So this would entail providing a detailed business plan with financial projections and/or demonstrating that you have sufficient savings or other income sources to support you. There are also 'talent visas' for highly skilled entrepreneurs.
How do I access healthcare in France after Brexit?
You must have health insurance cover to live in France. State healthcare in France is not free. Healthcare costs are covered by both the state and through patient contributions. These are known as co-payments. You may have to pay upfront for some treatments. The French national insurance fund will then repay you for part of the costs later. You can apply to be covered by the French healthcare system if you've been a resident in France for at least three months and are making social security contributions, or in some way 'paying into the system'. Find out more here.