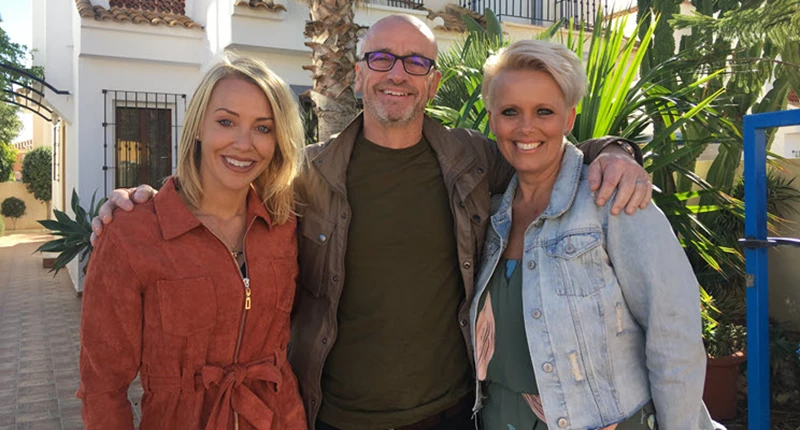 Record numbers of property hunters want to buy abroad
The A Place in the Sun TV show is now airing at 7pm on Sunday evenings on Channel 4, and it seems to have inspired house hunters to start thinking about buying their very own property somewhere sunnier!
Inspired by Andi and Neil who bought a three-bed villa in Mazarron with the help of Laura Hamilton in the first prime time episode of the series on Sunday 8th November, visitors to overseas property portal aplaceinthesun.com were up by more than 224% compared to the same day in 2019.
Whilst it's been an uncertain year for all of us, prospective overseas property buyers appear to be largely unperturbed by the effects of the coronavirus pandemic – A Place in the Sun has found that the majority of house hunters are as or more motivated to buy abroad than they were before the pandemic began.
2020 has been a record year for visitors to aplaceinthesun.com across the board. There have consistently been more people visiting the site and making enquiries about properties every month of this year. Visitors to the site were up by 56% in April and 93% in May (during the height of lockdown in the UK) compared with the same months in 2019.
This hasn't showed any signs of slowing down, and visits to the site in September were also up 73% compared with 2019.
As the winter months draw in and restrictions in the UK tighten, the A Place in Sun TV show will continue to brighten up our Sunday evenings, and continue inspiring even more people to buy their own property overseas – and aplaceinthesun.com will be on hand to help those house hunters start making the dream a reality!
How can we help you find your dream property?