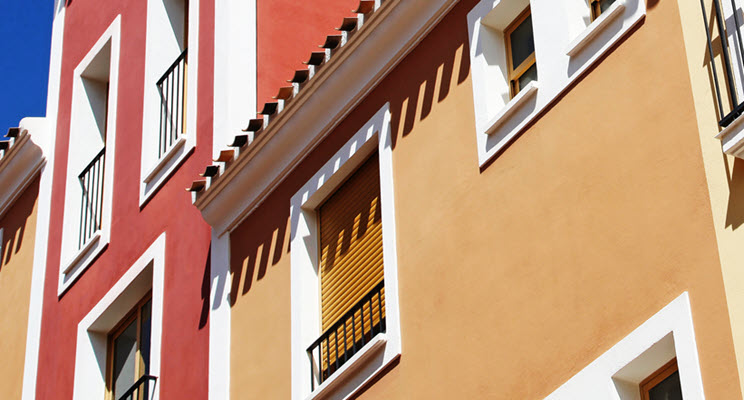 Despite a year of uncertainty, a second lockdown and borders across Europe starting to close up, British buyers are still as motivated as ever to buy a property abroad. Following on from our survey in June, we again asked more than 6,000 prospective property hunters how the last few months have affected their plans, and it seems that whether it's a holiday home or a permanent move to sunnier climes, the current pandemic has not dissuaded most Brits from seeking their very own place in the sun.
How has the pandemic affected plans to buy property abroad?

A Place in the Sun, October 2020
According to our survey, Brits are largely undeterred by the current climate. 35 per cent of property hunters have not changed their plans to purchase abroad, and a further 14 per cent say that they are actually more motivated to buy a property overseas as a result of the Coronavirus pandemic. Just 5 per cent of buyers have now decided that they definitely won't be purchasing a property overseas. However, the last few months do seem to have generated some uncertainty amongst house hunters - the number who say they now plan to wait a year before purchasing has increased by 9 per cent (32 per cent in October 2020 compared to 23 per cent in June 2020).
How are buyers searching for overseas properties for sale during the pandemic?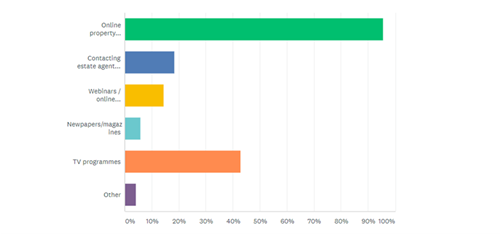 A Place in the Sun, October 2020
With lockdowns and quarantines being enforced across Europe, it's been harder than normal to get abroad to view properties this year. This hasn't hindered property hunters though. The property hunt has become increasingly digital, and online property portals like aplaceinthesun.com continue to be the most popular way of researching properties abroad (96 per cent of respondents have used an online portal). Buyers are also turning to webinars and TV programmes and are also choosing to contact estate agents directly.
What are property hunters researching during lockdown?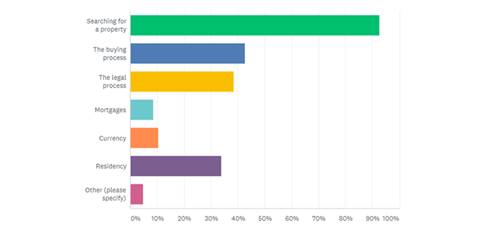 A Place in the Sun, October 2020
Prospective house hunters remain engaged and are still actively researching for their property purchase. An overwhelming majority of house hunters are using this time period to search for a property (93 per cent), but they're also spending time researching the buying process, legal process and how to obtain residency.
Which countries do Brits want to buy property in?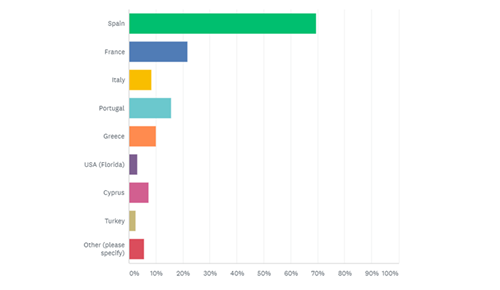 A Place in the Sun, October 2020
Spain continues to top the list as the most popular destination for Brits buying abroad (with Costa Blanca, Costa Del Sol and Almeria being hot spots), followed by France and Portugal. Other popular countries not on this list include the Canary Islands, the Caribbean and Barbados – Brits seem keen to escape the UK in favour of warm climates, especially those that can offer year-round sun!