Much uncertainty still surrounds Brexit and the rights of British citizens after this year, but the French government has just launched its portal for residency applications. Much delayed - since the summer - the new online service is designed for Britons wanting to move to France before the end of 2020.
So Britons can now apply for their post-Brexit residency cards on this website that has both English and French language versions. Designed to be as simple as possible, the process is free but can only be done online. Note that each person over 18 years of age needs to apply separately, but EU citizens or those with dual nationality with an EU country need not apply.
New applicants will need to upload documents, including a scan of their passport plus paperwork that proves when they became resident in France, such as a lease agreement, home insurance contract, or proof of employment. They will also need to upload a document proving their 2020 residence: a utility bill or rental contract, or proof of residence with a third party.
Further documents required depend on their employment status and might include proof of healthcare insurance and income (see the different categories on the website's flowchart for details).
Further to this online application, they will need to make just one trip to the préfecture of the department where they live to be photographed and have their fingerprints recorded. Their cards will be sent to them by post.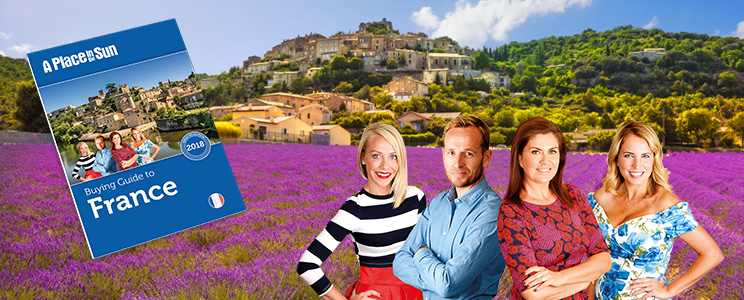 Deadlines
Britons living in France will have until 1 July 2021 to apply for their card, and won't be legally required to carry it until 1 October 2021, but they must still be settled in France by 31 December 2020. At that point, Britons applying for a residency permit will need to do that at the préfecture, not the new website.
So what does this mean? You will need a permanent address - a rental contract or a home purchased in your name - and this does not mean staying in a holiday rental property to be considered 'settled' (or legally resident) in France at the end of this year. Your rights (including work and social benefits) will be maintained because we are still in the period of the Withdrawal Agreement until 31 December.
If you already have a carte de séjour permanent you still need to apply so that you carry the new card. You will need to upload a scan of your current card and your passport.
Five or ten-year card?
Those Britons who have been living in France for over five years will be eligible for permanent residency and a 10-year renewable residency permit. If you have been living in France for fewer than five years you will be eligible for a five-year card.
During our French webinars we always get a lot of questions about the spouses of French citizens. If you are married to a French person will get a 10-year card instantly, and those in a civil partnership (PACS) with a French person will qualify for a five-year card.
Take a look at the website here: https://contacts-demarches.interieur.gouv.fr/brexit/brexit-residence-permit-application/
Watch our webinar about buying and residing in France and explore properties for sale in France here.