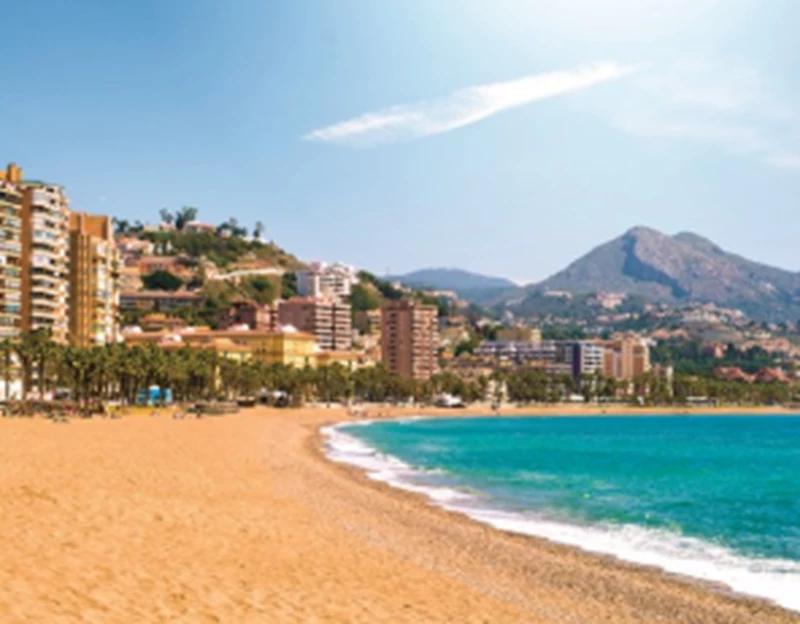 For many years people arriving at Malaga airport in southern Spain would jump in a car and speed west to the string of densely packed beach resorts along the Costa del Sol. The historic city centre was traffic clogged and the elegant buildings of the Calle Larios grimy with years of exhaust fumes. But now (before the Covid-19 lockdown) it feels like a different city. Under a bright blue spring sky, the white granite street of the now-pedestrianised historic thoroughfare is full of street performers, tourists in shorts and locals gossiping over coffee in the side streets (sometimes no change is good).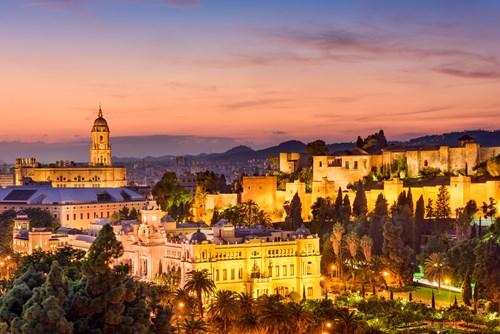 The neighbourhood of Soho - a decade ago a no-go area at night - is now an edgy creative art district, where Malaga-born actor Antonio Banderas opened a new theatre in November. Located in the riverside area Ensanche Centro, there are vibrant murals decorating the area, and the Contemporary Art Centre of Malaga has modern Spanish art in a former market, surrounded by smaller independent galleries, workshops and cafes. There's also a skateboarding park. Headlining numerous new institutions that have transformed the city are also the El Museo Picasso, the Carmen Thyssen Museum, the Museum of Malaga and Centre Pompidou (a few of the 37 museums in the city), and the new shopping/dining port quarter of Mueulle Uno.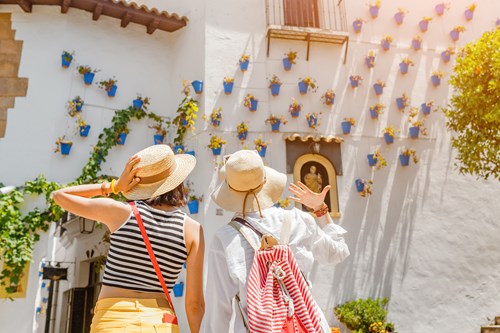 Its international airport has direct flights to 152 destinations and receives 19m passengers a year; in 2019, 299 cruise ships also docked in the port. Close to the airport a new designer shopping mall at Placa Mayor will offer high-end stores — not far from the region's 'silicon valley' - the Andalusian Technological Park (PTA) - that is now home to nearly 20,000 workers and 646 companies, including Google, Bombadier, Siemens and Oracle.Down by the beach on this western side of the city close the city's big sports facilities hub, is also a new quarter about to break ground - a mixed-use neighbourhood of luxury apartments, retail, a private university and parks. The city's most high-end new development will be built there by 2023. Picasso Towers will be three nine-storey blocks across the (main) road from the beach - the with 213 apartments costing from €250,000 to €2.5m for a penthouse. 
Search for properties in spain
Owners of residences at Picasso Towers will benefit from a private cinema, a spa-gym, nursery, co-working area, restaurants, shops and three infinity pools. The Real Madrid footballer Isco (full name: Francisco Román Alarcón Suárezhas) apparently already bought an apartment (offplan) there, and where big-name club footballers buy, others tend to follow...Prices per sq m are punchy for a city not known as a high-end property market for international buyers, yet a quarter have already sold off-plan. More akin to the sort of properties built around Marbella (and similarly priced), this dazzling white contemporary style blocks of apartments are apparently attracting buyers looking on the Costa del Sol. Brexit aside, the British are still the main international buyers of residential properties in southern Spain, followed by North Americans, Germans, Belgians, the Dutch and Scandinavians. At Picasso Towers there have been some from the Middle East too.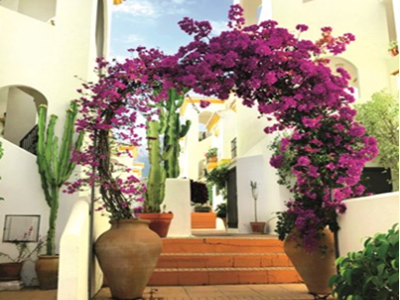 European and American buyers are also looking in the historical centre of the city, which has been slowly growing in popularity but the market really took off four years ago, according to Savills. According to the property portal Idealista, the average price in the old town is €3,943 per m2 - compared to the city average of €2,763. This city-wide figure is 6 per cent up, year on year (February 2019), and higher than the Spanish market peak of 2007. The average price of a new-build apartment in the city is €260,457, according to Savills."We are worried about facing the issue that the historical centres of Lisbon and Barcelona have - that locals are being pushed out because they cannot afford the rents or purchase prices," says José Félix Pérez-Peña Garrido of Savills.
There have also some buyers moving to Malaga from Barcelona (due to political instability around the Catalan independence issue) and some who might have been considering Lisbon, before the Portuguese government was reported to be suggesting cutting the tax benefits for overseas residents [the NHR scheme] - as yet not confirmed. The average property price in Barcelona (€6,200 per m2) is also considerably higher than Malaga. Such groups of buyers are behind the 155 per cent rise in second-hand property sales in 2018 compared to 2013 - forming 89 per cent of homes sold in the city; and an increase in new-build transactions between 2017 and 2019, according to Savills Research. "Virtually nothing new was built in the city between 2007 and 2012 but in 2019 there were 2,000 licences granted for new apartments," says Pérez-Peña Garrido.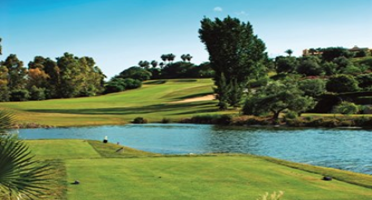 Download a buying guide to spain here
There are few new apartments in the city - apart from in the west they can be found in vast building sites behind the old town, such as Colinas del Limonar, a new community full of new family homes, just below the A-7 highway running east-west behind the city. There are new three-bedroom flats for less than €500,000. Another developing area is Teatinos near Malaga university, where there are 1,000 new homes being built - for students and families - with prices around €2,600m2. With 36,000 students in the city, there are buy-to-let opportunities for investors. Currently for sale in the heart of the old town, next to the cathedral, there's a tiny studio apartment - at 21m2 - available for €138,000 (through idealista.com), but also listed is a one-bedroom 'tourist' flat (next to the Picasso Museum) is €220,000. 
Two-bedroom apartments can be found with some change from €300,000 - there's one at €289,000 - an 85m2 apartment near Calle Larios - but a quick search online suggests a lot more one or three-bedders currently for sale. The latter can go up to nearly €1m, for AAA locations - one sold earlier in the year to a British buyer - from another Briton - for €850,000, according to Lucas Fox. Savills is selling a four-bedroom apartment with several balconies overlooking Plaza de la Constitution, site of the city forum in the Arabic period. The 166m2 apartment is priced at €1.19m.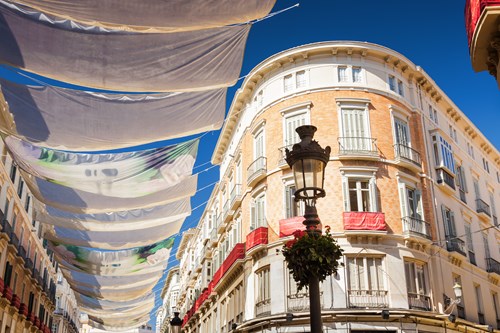 New housing for locals priced out of the old town is on Mayor Francisco de la Torre Prados's to-do list during his last term of office. "I want Malaga to become the best place in the world to live and work," he says, explaining the rationale of opening up the city to the sea over the past 20 years he has been in office, getting the traffic away from the historical heart, and also not building tall towers along the sea front to block out the view for everyone living and working behind. Driver-less buses are amongst plans for his 'greener' city, but giving the Malagueños drinkable tap water is his proudest achievement after 20 years, not (finally) sorting out the metro system or getting an offshoot of the Pompidou to Malaga.
Historically, the affluent areas of the city are the tree-lined streets of elegant villas climbing the hills on the eastern side of the city - Limonar, Pedregalejo, Cerrado de Calderon, Pinares de San Anton or el Candado. In the upmarket estate of Las Calderones, near a golf course and only a short walk down to the beach, are properties from €500,000 to over €2m. In the fishing village of Pedregalejo, you can get a little fisherman's house for around €350,000 a few steps from the sea. They were only €100,000 10 years ago, suggests Lucas Fox. There must be a few people now who wished they bought in Malaga back then.