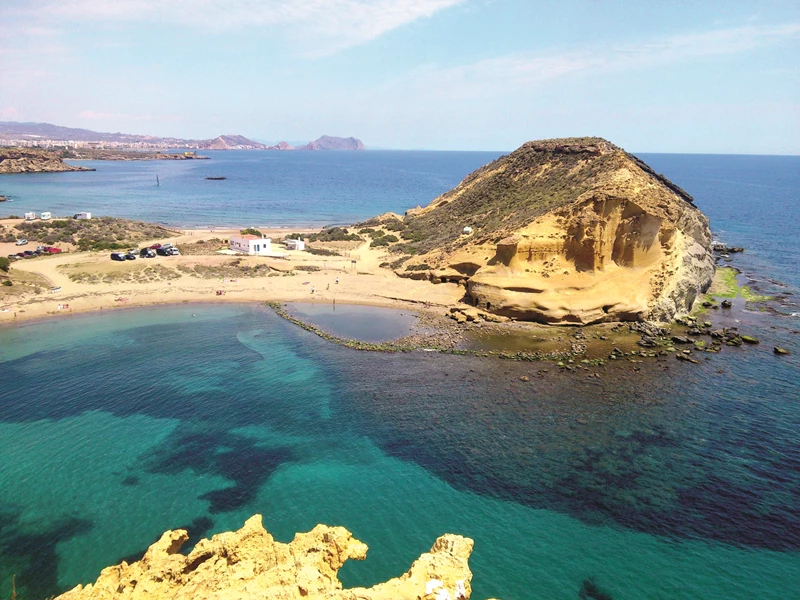 Where is it?
San Juan de los Terreros is a beautiful coastal village within the larger municipality of Pulpi, Almeria. Very different to the rest of the Almeria area, a unique place where you can feel the original charm of Andalusia. The most eastern coastal village in the province of Almeria, known as the coastal gateway from Almeria to Murcia, right on the border with Aguilas, Murcia.
Getting there
The area is well connected with the motorway network AP-7 and E15, and coastal roads, 3 Major Airports within Almeria, Murcia International Airport both 50 mins drive, and Alicante 1 hour and 50 minutes. Train services, Bus routes, makes the area an easy and popular place to visit for both business and pleasure.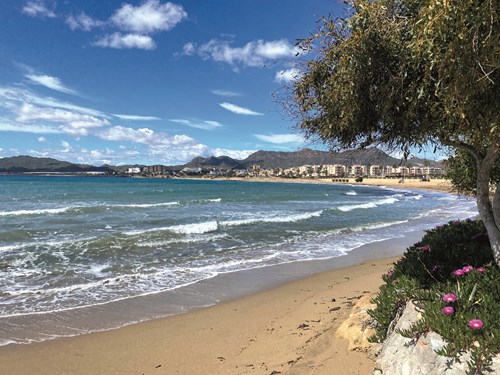 Climate
Protected by the Sierra Aguilon mountains, the area has a microclimate all of its own, and enjoys over 360 days of sunshine a year. Just like the postcard, it is set between the Crystal clear blue Mediterranean sea and the beach of golden sand. Both above and below the water, it is a haven for enjoying the incredible weather that this area has to offer. Best time to travel? All year round the weather is kind to this region. Between June and September temperatures can reach max of 39°C outdoors & a water temperature of 28°C, with an average of 9-11 sunshine per day, very few rainy days it really is a dream location to spend lazy sunny days.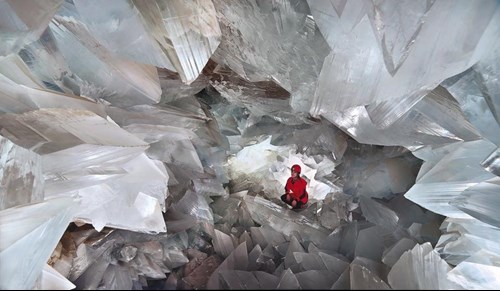 The approach to San Juan de Los Terreros is set against a spectacular mountain backdrop with a lost village at its foot and is the home of the incredible huge crystal formation, La Geoda,whose crystals are like those seen in the film Superman. It is the only geological wonder of its kind that you can visit in the world. The area also offers a well established and challenging 18 hole golf course, which enjoys incredible sea views, and is only 3 km northwest of the village. Leaving behind the spectacular mountains and arriving into the village you will find 10km of picturesque beaches, hidden bays and two fascinating islands, which San Juan de los Terreros is famous for. The beaches have won blue flag awards, and are fully accessible to all including diabled access.

DOWNLOAD YOUR SPANISH PROPERTY GUIDE HERE
The resort is open all year round and enjoyed by residents of all ages and nationalities. They offer a wide selection of tapas bars, restaurants and chiringuitos. There is even a disco club that opens its doors during the high season in summer. There are well stocked supermarkets, mini markets and there is also a weekly market with fresh fruit and vegetables from the region offering all you could need for your stay.
A short distance from the centre of the village, there is a newer area creating more Accomodation and additional sports facilities for all, with more unspoiled beaches which attracts those seeking peace and quiet. Sports enthusiasts and professional athletes come together here to enjoy competitive events all year round. Triathlon, cycling, running, swimming, golf, horse riding, diving and walking are just a few of the sports that are enjoyed.
The area is one where you will enjoy real Spain and its culture and many natural tourist attractions including a Castle on the hill and other historical monuments dating back to the 17th Century.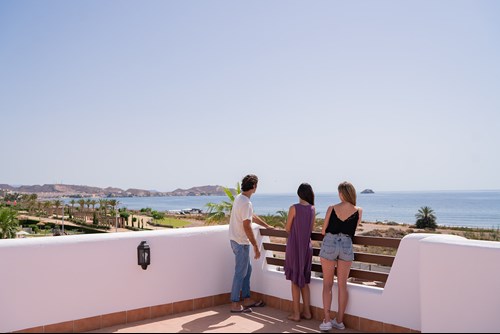 Why buy there?
Property prices are relatively low compared to its neighbouring areas. When you also consider this is a village right on the seafront, with everything you need at hand, this is a priceless jewel on the beautiful Costa Almeria One that is affordable for daily life, and not an expensive tourist trap.
• Enjoy your breakfast, coffee and tostada for two for under €5.00.
• A 3 course meal for between €10 and €15 including wine.
Rental Properties are in high demand here, in the summer months accommodation is scarce as there are few hotels. This makes it the perfect location if you are looking for an investment property.
The market is predominantly for rental of Mediterranean style holiday homes, apartments and more exclusive holiday villas that have their own swimming pool and green garden.The wonderful way of life, outdoor living, the sandy beaches, the sports facilities both on and off the water, combined with its authentic charm and original style, all helps you forget about the fast pace of everyday life, isn't that exactly what you want for your new life?