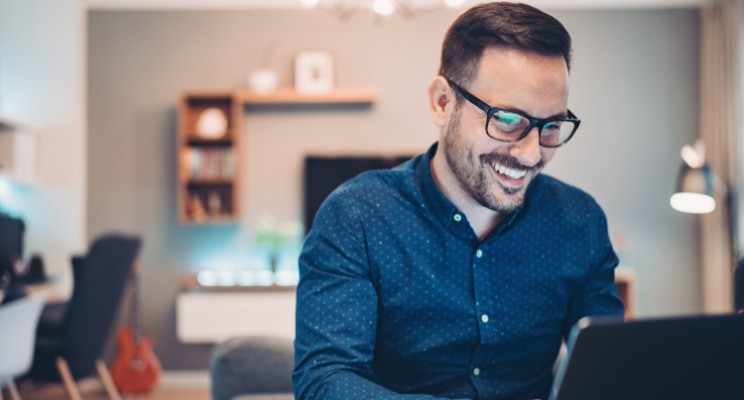 Selling property is mostly about face to face relationships. Forget that long-gone era when investors used to buy hundreds of new apartments sight unseen - for people seeking a new life abroad or a holiday home, being able to look a local agent in the eye and take on their advice, goes a very long way.
But during the coronavirus pandemic such meetings and indeed property viewings and area tours have of course been impossible. Many of you might have had to cancel inspection trips booked only at our last property exhibition in Virtual tours, Skype chats ande-sign technology: how the overseasproperty industry isadapting to lockdownManchester - just two weeks before the UK went into lockdown on 23 March - or postponed property-research holidays indefinitely.
But as the European Commission President, Ursula von der Leyen, has advised people not to make travel plans across the continent until at least September, do you have to put your property hunting plans on ice completely? The answer is no.
You have plenty of time to sit inside and research online, perhaps view video walk-throughs of properties, and the online content available that many good agents are beefing up on their websites right now. Do also make use of the online country-buying guides and location reports available on aplaceinthesun.com. It's the perfect time to swot up!
But then use this time to chat to agents by old-school phone conversations or via Skype or Zoom. In fact, at no other time has it been easier to unhurriedly have a chat with a property agent who does not have a full diary of property viewings to attend, or a queue of new mandates to visit. Many are reporting buyers having time on their hands to re-evaluate their lifestyle and goals, which includes a possible new life or home abroad.
Certainly more than one reader has suggested they have realised how fragile life can be and that they are actually planning to bring forward their purchases (assuming they still have the financial means).
In the Spanish press, there has already been speculation about the impact of the pandemic on house prices. Some sellers are already lowering their prices to achieve a sale, report agents - with cities such as Madrid likely to be hit hardest. "There could be price reductions of up to 20% for second homes being sold by nervous owners so this could be a great time for British buyers to come back into the market," says Alex Radford of My Lawyer in Spain on the Costa del Sol.
But will the UK still be in the European Union on 31.12.2020 or will there be an extension? Guessing that is as hard as knowing when the lock down will be lifted. But here we hear from some of the agents about how they are helping buyers progress their property search during quarantine conditions.
Spain: conditions are easing up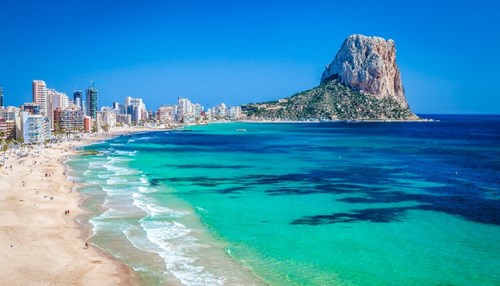 At the time of writing [Monday 13th April], the Spanish government decided to move on from the state of emergency to lift some restrictions and workers from certain non-key sectors such as construction, manufacturing and services can get back to work as long as certain strict guidelines are adhered to.
"The real estate sector, though, is not one of those as agents are not allowed to open their offi ces, go out with clients, take on new properties or do viewings," reports Richard Torne, our writer living in Almeria, southern Spain.
For lawyers and notaries, the easing up of restrictions has had no impact, says Alex Radford of My Lawyer in Spain. He has been able to carry on with some transactions and Spanish wills that were mostly set up before the lockdown, or were deemed urgent for a variety of diff erent reasons, including health.
"We completed a property purchase because there was a suffi cient reason to justify the urgency of signing the purchase deed before a notary. We also completed an inheritance matter as the heirs are anxious to progress the inheritance and are elderly," says Alex Radford.
Of a signing he reports: "As I entered the notary I was greeted with surgical mask and plastic gloves which I had to wear during my 15 minutes in the notary. After completion I went along to two different banks and collected some documents from them. Banks are only allowing one customer in at a time and the staff are protected behind plastic screens."
He says that one of the main issues we have at the moment [April] is that the FCO is not stamping powers of attorney with the stamp of the apostille of the Hague [official legal certifi cate]. "This is holding the process up for new buyers," he says.
"Every Friday at 3pm we will be off ering a free webinar on Zoom to keep clients up to date with the latest news, so check our website and social media for these (mylawyerinspain.com).
But what are agents doing? "When the lockdown happened in Spain, we managed to fast-track all of the moving in and completions for the clients that were scheduled," says Paul Payne of MASA International.
"As a business and a close group of people that have worked together for many years, we needed to adjust to a new way of working together. Necessity being the mother of invention led us to new initiatives such as one to one video meetings, live webinars and video reviews of properties.
"We know it may be a while before our clients can fulfil their dream of a home in Spain, but being available to answer questions, provide information and continue to help and at the very least can provide an escape during these tough times."
Mark Rawlings of Your Dream Home in Spain agrees on the need for this. "We are also planning to make location videos as soon as we are allowed out so buyers can see more of the property and areas," he says. "Whilst buyers might not be able to physically come out yet, this is the next best thing. I am going to drive around key areas and give people a video guide to these locations. It would be useful for buyers to see what €100k gets you in different areas."
There are going to be some exciting opportunities for when travel restrictions ease up, he reports. "A developer on the Costa del Sol that we work with are planning video presentations and giving buyers the opportunity to reserve. When they can come over and stay on the resort - if they decide they do not like the property they will get a full refund.Keep up to date with Mark's blogs and offers at yourdreamhome.es.
Spanish new build schemes: expect a one-month delay?
The buyers of off -plan homes must generally expect some delay to the completion schedule that was put in place long before Covid-19 appeared.
Many off -plan build developments may expect some delays in completion and others that are coming to an end and have been completed can expect delays in receiving their licences of fi rst occupation to be issued by the local town halls as these are currently closed.
With the return of some construction workers from 13 April, however, a number of major developers that have started works on buildings are quoting no more than a month delay on completion times, suggest Roy Howitt of Medland Spain.
"The rule is simple: they can work where they can maintain self isolation so for example home owners in their properties cannot get non-emergency work done, for example painting and decorating," he says.
But the good news is that Medland'safter-sales team is back checking properties for completions as these are still happening as the lawyers, banks and notaries are working. "We have completions this week," he says.
"There is still a steady fl ow of enquires, especially from the UK. Our areas - Murcia and Alicante - are recording amongst the lowest number of infections and deaths, which continue to fall but they are controlling the lockdown with police and army checkpoints, blocking off the coastal areas," he reports.
"They managed to successfully stop the migration from Madrid and Barcelona for people wanting to use their holiday homes [and possibly bring Covid-19 with them]."
Clearly there will be some buyers who might wish to withdraw from a purchase because their fi nancial situation has changed. "We have not experienced people wanting to cancel their property purchases and would hope to be back working [with clients again] towards the middle of June," says Roy, who has himself been furloughed under the Spanish government scheme for employees.
"We are going to keep some special deals reserved for people that actually come over as soon as travel conditions permit it, on a fi rst-come, fi rst- served basis to kick start the sales," he promises. "There are also some really low mortgage rates becoming available."
Adam Winfi eld of CDS Property on the Costa del Sol suggests there might be a some good opportunities available in a few months' time.
In the meantime the agency staff have been been working from home, talking to clients either by telephone or sending them property updates by email.
"We have been unable to instruct new listings or attend property viewings, however we have been sending our clients videos and virtual tours of new developments and resales properties to give them a better understanding of the size and layout of the property," he says.
"Most clients have been really appreciative of our phone calls and have said it's been a breath of fresh air to have something positive to talk about [plans] rather than listening to the news all day!"
He says that lawyers, mortgage advisors and currency companies are all working remotely. "They are dealing with any clients we pass to them seeking advice and dealing with any questions they may have.
"Fortunately with all this infrastructure in place we are still in a position where clients can reserve properties via email, communicate with their lawyer who in turn can start making their due diligence with their property purchase.
"Obviously there isn't much clarity as to when people will be able to fl y again so we are organizing extended completion dates for the clients who have already purchased and obtaining later completion dates for any sales we do in the meantime."
Like other proactive businesses, the company is sending out property newsletters, keeping clients updated with the latest news and listings.
"We need to keep everyone positive and make sure we are ready to hit the ground running once we are able to work properly again," he adds.
"As much as this will have an incredible fi nancial impact on the whole world I am pleased to say that we have had some lovely positive conversations with clients who are determined to realise their dreams of owning a property in Spain just as soon as they can."
France: paperwork-loving nation embraces e-technology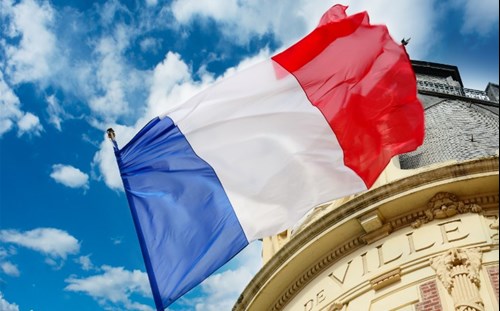 France has just extended it lockdown to 11 May. Conditions and have not been unlike the UK and estate agents have not been able to complete physical viewings, yet are hoping to resume them after this date - so are making appointments in preparation.
In the meantime, the agent Leggett Immobilier has been busy creating virtual tours of properties - most of which existed prior to the lockdown. On their website you can identify properties with the 360 (degree) logo and you can do virtual tour with panoramic views.
"With the drop-down menu you can select which room you want to visit. and then you can move around and check from the fl oor to the ceiling all the details and volumes of that room," reports their photographer, Cyrille Moingeon.
"We have many more than 20,000 virtual tours released and around 4,000 live at the moment on our website. We also have a dedicated YouTube channel showing houses and lifestyle content."
"We can't do viewings now but we can talk through with clients on the phone, we have record levels of traffi c on our website," says Joanna Leggett, the company's Commercial Director
See page 30 for how one of their agents in the south of France has changed her modus operandi during lockdown.
But what about those purchases that were in the middle of being processed?
French lawyers point to the fact that completion dates in France are more of a 'a target' than a deadline - and tend to be conditional on the buyer getting a mortgage, and if they can't (or if there is a delay) then the purchaser may well happy to agree a significant extension to the target date, until the buyer is in a position to complete - with future market uncertainty almost certainly looming (France has already gone into recession).
If the buyer decides they want to pull out because they have lost their job or suffered a loss of earnings, they will lose their deposit (5-10 per cent).
But there are around 40% of notaires that are working from home and are happy to help."Everything is being done remotely by scans and emails," says Leggett.
"They are also using e-sign technology, that the banks sometimes use for mortgages etc, that uses social recognition. It's an immediate way of checking identity [without the person being physically present or verified with a British based notary who can then share with a French notaire]. A large number of notaires that don't use this system are now looking in to it. We are optimistic that going forward we will see a faster and more efficient transaction process, fit for the 21st century - a silver lining of all this."
She says that if the due-diligence checks cannot be carried out - because local government offices are shut - the completion date will automatically be put back, and there is a clause in the compromis de vente (contract) that allows this.
Portugal: We have all been very lucky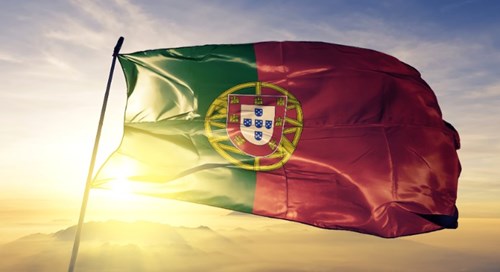 It is reported that many wealthy Britons have escaped to the Algarve before the UK lockdown - there was a notable number of private jets heading into Faro airport. Portugal has had relatively few cases of Covid-19 compared to its western European neighbours - only 18,000 cases and 600 deaths at the time of writing.
Paula Merieles, a lawyer, says: "Me and my team we are working mostly from home, visiting the office once or twice a week to do payments on behalf of clients. We are doing two or three property purchase completions a week. Here in Portugal I think that we have been very lucky as things are not as bad as they could be."
The agent Ideal Homes International has adopted some new strategies including sending out a list of properties and videos of them with price reductions.
"We are doing Facebook videos, daily social media for buyers, and virtual tours," says Angela Worrall of their sales team. "On the information-sharing side, we are offering mortgage simulation blogs, stories of what it is like to move to Portugal, videos on the buying process and investment incentives, how to furnish your holiday home, rental taxes and property management."
Chris White, the company's MD suggests that banks might be offering a three-month mortgage window for those owners who rely on (now cancelled) summer bookings to cover their costs of ownership.
Cyprus: discounts on the horizon?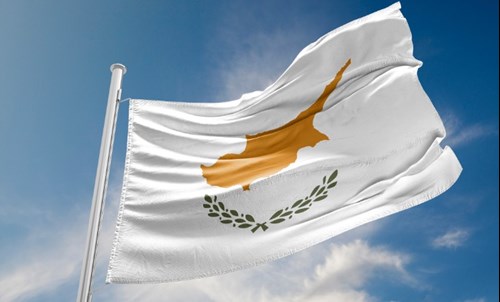 Cyprus was climbing up our index of most popular destinations during the past year. As an island, it has been largely protected from the spread of Covid-19, with only 12 deaths as the time of writing. But there have been no face to face company meetings but multi conference video calls and also plenty of phone calls, says Gary Whiston of the agent Sold on Cyprus.
"We are proactively getting discounts from developers and vendors," he says. "We are obtaining videos of properties and allowing clients to secure the property of their choice with a deposit - prior to prices going back up post virus - to beat the locals from grabbing the best deals . When our doors reopen they can visit to sign contracts.
"We are making calls to all vendors to reassure them we are still working hard on their behalf and to give them something positive in these tough times. Use social media to promote our positive stance and generate future clients. We see this as a time to become known for our immediate positive response," he says. (soldoncyprus.com)
Florida: steady enquiries but no mortgages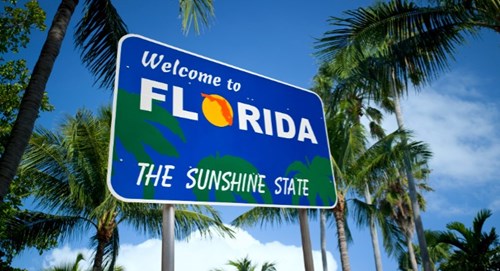 Despite the fact that Florida has had 26,000 cases of Covid-19, it seems to be not far away from business as usual in the Orlando area for estate agents. Physical viewings have not stopped, with people still moving around more freely than in the UK.
The Governor of Florida has said that real estate is still an essential business under his order and so people looking for homes are still able to get out there and look, and internal flights have continued.
"Things have been steady over the last few weeks here, we still have deals going through," says Zoe Attwood of Homes of America. "Financed/mortgaged deals for non-US citizens have been paused and so those deals are suspended for now with the understanding that they will resume post the lifting of restrictions in the US. Cash deals and domesticpurchases are continuing."
She says there have been a 'glut' of viewings on listed properties (from American buyers); and no 'horrible undercutting of prices' going on as yet.
"But I woke up to seven email inquiries today - all from UK buyers wanting to learn more about certain properties in Florida, the rental capacity and how they go about buying a home. This is a higher than normal level of enquiries and so very encouraging.". (www.HomesofAmericaRealtyGroup.com)