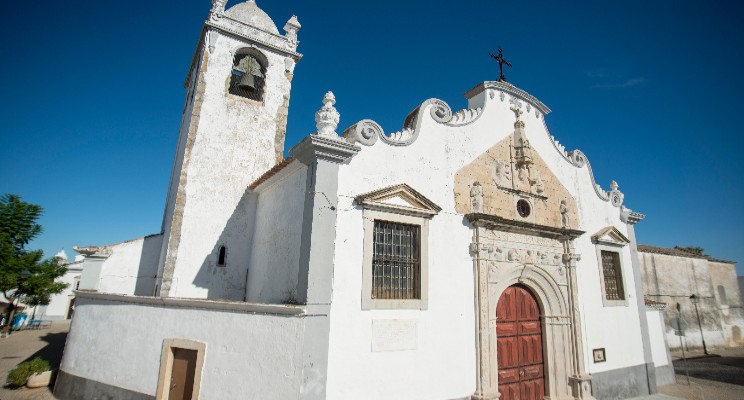 Where is it?
A place where calm and tranquility are permanent but where activity is constant. Located right in the centre of the eastern Algarve, southern Portugal, Vila de Moncarapacho is in the parish of Moncarapacho and Fuzeta and is one of the most important parishes of Olhão.
How to get there?
Faro airport is where most tourists who come to visit the Algarve region will first set foot, however some people like to travel by car and will take a slow drive down through Portugal or Spain and some even from the capital city of Lisbon. By whatever system you arrive its worth remembering that the Algarve is very small and the road system is good. Moncarapacho is just 25 minutes away from Faro (by car).
Why go?
Go if you are interested in a quiet life or a laid-back place to live or spend holidays and perhaps rent out a property.
Go if you want to eat good fish and have a good Mediterranean diet.
Go if you want to be near beaches and wonderfully natural and authentic Portugal life

DOWNLOAD YOUR FREE PORTUGUESE PROPERTY GUIDE HERE
What's local life like?
The parish of Moncarapacho and Fuzeta is very active. All the services of a big city are available: from markets to a health centre, public schools (up to 15 years old), banks, hairdressers, monthly fair, dentist, post office, excellent restaurants, hotels, golf, supermarkets, police, senior university, beach, bars, day and night life is a constant in this parish with even a jazz festival in the summer. The region is also well known for its excellent olive oil and oranges. Moncarapacho is a large community of people of diverse nationalities who are alive all year round so it is the place of choice to live or even just spend a few months of good holidays, enjoying the sun, tranquility, quality of life, safety and a cost of living. low life compared to other countries in Europe. Most people love the Algarve region and want to live in the region but next to the tourist peaks and Moncarapacho and its surroundings, a central location throughout the Algarve, offers it.
What else is there?
Within a radius of 15km around Moncarapacho you can find the best cities and towns to live in the Algarve: Santa Catarina Fonte do Bispo, Sao Brás de Alportel, Fuzeta, Olhão, Faro, Estoi, Luz de Tavira, Santa Luzia.
Can it be a good investment?
Portugal has been increasingly sought for offering an affordable cost of living along with tax benefits for those living there for at least half of the year (the NHR scheme) or who wanted to invest in the country. The Algarve offers a great climate and quality of life.
Russell & Decoz Lda – Real Estate has been in Moncarapacho for 27 years so they can find the best home for you, depending on your lifestyle and budget. Property prices vary even within this area but start from around €100,000 for a 'project' to do up, or €130,000 for a turnkey apartment. The closer to the sea the more expensive the property is. ¤ Find out more at www.russell-decoz.com