All that is great about Tuscany can be found in the historic city of Lucca, reports Cathy Hawker.
Tuscany is Italy's most protected region, an open-air museum of natural geographical beauty and astonishing culture that offers dreamy scenery and majestic renaissance art. Millions of camera-clicking visitors pass through each year, the huge majority heading to the world-famous vineyards and olive groves of Chianti or the art-filled cities of Florence and Siena.
Tuscany is also where the British love affair with Italian property started as buyers fell for rural stone farmhouses and village homes overlooking blissfully undeveloped green hills. This unique appeal makes it pricier than any other Italian region, yet away from the headline locations, you can still find better value in Tuscan towns and cities with a steady year-round population.
The northern Tuscan city of Lucca is a fabulous example. Arrive at Pisa airport, head north by car or train and within 30 minutes there it is, a splendid medieval city with Roman ruins and baroque churches, encircled by wide Renaissance walls. These walls act as the city's public gardens, which stretch for almost three miles and are well used by joggers, cyclists and families.
Inside the walls are tightly packed townhouses and palazzos, narrow cobbled streets and a handful of tall brick towers marking the days when local families competed to showcase their wealth. Lucca has more than 100 churches, the most beautiful arguably being the ornate 13th-century façade of San Michele in Foro. There are small wood-panelled shops selling specialist paper and silk goods – from two of the industries that brought wealth to Lucca in past centuries – and intimate restaurants and bars for a leisurely prosecco right up to a Michelin-starred feast.
Lucca's annual summer festival is one of Italy's most popular events with concerts held during July. The Rolling Stones played for an audience of 45,000 immediately outside the historic centre in 2017 but most performances are much smaller and held in Piazza Napoleone. This year's big-name acts include Elton John, Ennio Morricone and Take That.
Also in Piazza Napoleone Marriott are preparing to open Lucca's first five-star hotel. Tourism is up 12 per cent year on year, says Alessandro Deghe, Knight Frank's associate in Lucca (knightfrank.com), and the city has responded well to the growth in the number of visitors.
"Investors have realised the city's potential and are opening new hotels," says Deghe. "Lucca is more on the map than ever before, a neighbourhood to watch. It is unspoilt and traditional with only two new buildings in the entire historic centre and compared with some of Tuscany's larger cities I believe much easier for new arrivals to become part of the community."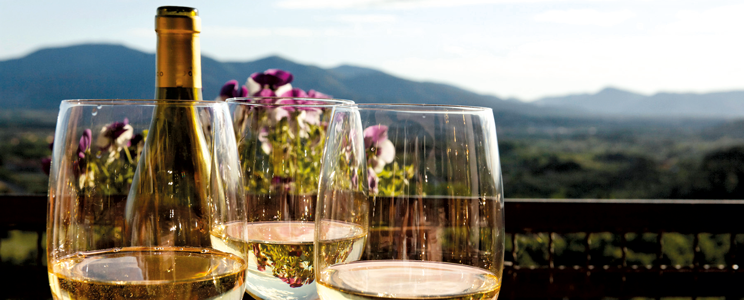 History and atmosphere aside, Lucca's other main selling point may well be its winning location. The closest airports are Pisa and Florence, the latter 45 minutes away by road. The coast is a 40-minute journey and it's 90 minutes to the ski resort of Abetone.
Daily life is a pleasure in such small-scale city living. There are nine Michelin-starred restaurants in the Lucca province but you don't have to spend top dollar to eat well. The local food and wine is exceptional with plenty of simple trattorias serving hearty pastas, meat and fish.
"Lucca is a vibrant city with good services," says Linda Travella of Casa Travella. "There's the summer festival, an annual photo festival in autumn and a good theatre. Composer Puccini was born in Lucca and his house is now a museum, while regular concerts of his music are held  in San Giovanni church."
Property prices throughout Tuscany have fallen every year for the past decade and while the slide appears to have levelled out in and around Lucca, they remain stubbornly below their 2008 highs, with Deghe putting the figure at between 20 and 40 per cent on average. Knight Frank's Wealth Report, published in March, forecasts that property prices in Lucca will rise by 6 per cent this year. 
Expect to pay about €3,000 to €4,000 a square metre for property within the city walls depending on the condition and location. Add in the rare attributes of high-quality finishes, outdoor space or a lift and prices rise rapidly.
Three examples for sale in Lucca through Gate-away (gate-away.com) demonstrate this well. Outside the historic centre but within walking distance of the walls, a three-floor house requiring total renovation to create a three-bedroom home is for sale priced at €80,000.
Within the walls, a 100m2 renovated second-floor apartment is priced at €290,000 and a slightly smaller one, also with two bedrooms, on the third floor of a building overlooking the bustling Piazza dell'Anfiteatro is priced at €370,000. This last home is light and airy, over two floors with well-renovated period details such as wood-beamed ceilings and handsome shutters but no lift and is in one of Lucca's most scenic and central meeting places.
Download our free guide to buying a property in Italy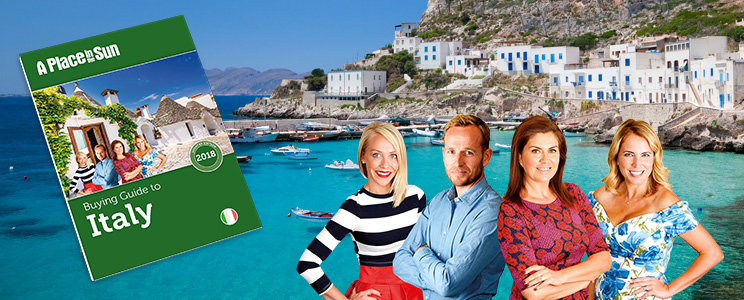 download our Italian property guide here
Outside the city walls
The province stretches towards Liguria in the north and Bolgheri in the south, a vast area of woods, olive groves and quiet country roads taking in mountain views and vibrant villages.
"North of Lucca towards the Garfagnana, prices come down," says Linda Travella. "Bagni di Lucca, 25 minutes' drive from Lucca, has always been a favourite with British buyers because of its thermal springs and spa treatment centres."
Buyers can find rural barns for renovation starting from €35,000 to €70,000, she adds, with better value around Borgo a Mozzano and Bagni di Lucca. She highlights a fully renovated three-bedroom village house dating from the 17th century with fireplaces, chestnut beams and exposed stonework, five miles from Bagni di Lucca, for €132,500.
"Our research shows that interest in property in and around Lucca increased by 40 per cent between 2017 and 2018, putting it in the top ten most requested Italian provinces," says Rossi. "Property surrounding Lucca is more affordable than around Pisa or Florence."
Twenty minutes northwest of Lucca he is selling a detached stone farmhouse with three bedrooms, a garden with pool and a small olive grove for €285,000. The restored house has a strong rental history which is increasingly important to buyers, says Rossi.
Prime areas include Arsina to the northwest, 20 minutes from the historic centre where up a steep narrow track a farmhouse on a sloping three-hectare plot has been reduced from €825,000 to €695,000 through Knight Frank. The four-bedroom house with wonderful views was renovated in 2004 with original materials and has good living space and air-conditioned bedrooms.