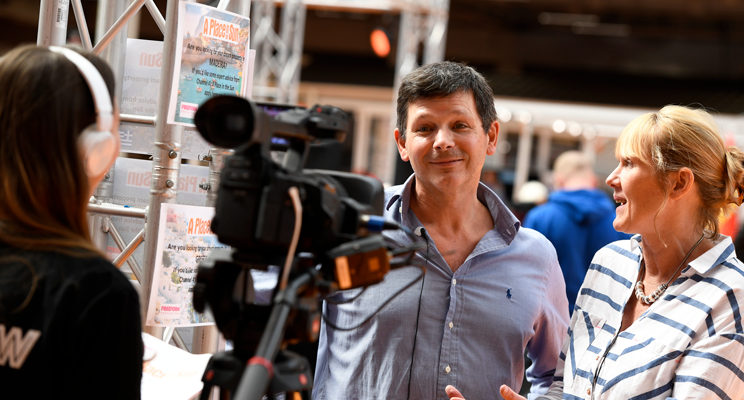 Are very looking for your very own place in the sun in the future with the help of one our television presenters? Perhaps an apartment in Spain, a townhouse in France or a condo in Florida? If this sounds like you, then be sure to visit us at our next A Place in the Sun Live exhibition which will be taking place in the West Midlands.
At our upcoming event at the NEC Birmingham between 20th - 22nd September 2019. our production team, Freeform Media, will be searching for individuals to appear on the hit Channel 4 TV show within the next year.
Visit them by The Hub stage to carry out your audition. All you need to do is let them know why you'd be a perfect house hunter for the programme, where you're looking to purchase and you're budget, and you may well be appearing on a future episode very soon.
You never know, it may just be the best decision you ever make. Just ask Maureen and Richard from Walsall who attended our 2018 event, took a screen test, appeared on the TV show and are now proud owners of a two-bedroom apartment in Mijas Costa. They'll be joining us for our popular meet the buyers talk on Saturday 21st September with Jonnie Irwin.
Note - this isn't for the camera shy!
Oh and don't worry, there's plenty to keep you occupied at A Place in the Sun Live before and after your screen test too. You can listen to fun Q&A's held with our presenters, speak to industry professionals such as estate agents, legal and currency specialists, and browse through your complimentary A Place in the Sun magazine which you'll receive as you walk through the doors.
See you there!
Purchase your tickets for our Birmingham exhibition below