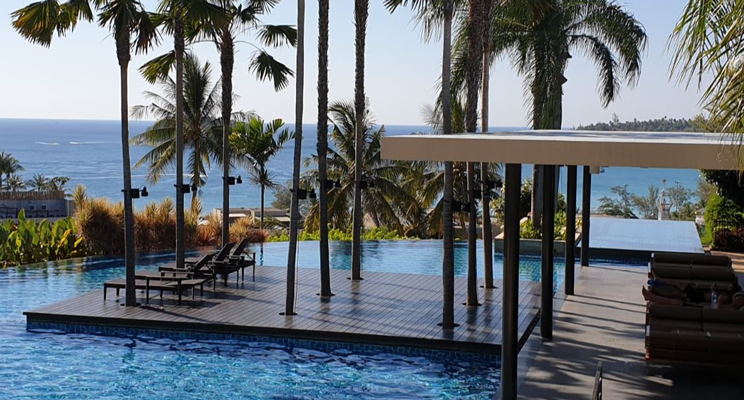 Andrew Frank from Thai Residential Real Estate Services discusses the impact of tourism on the ever-growing property market in Phuket, Thailand.
For centuries, visitors have been spellbound by Thailand.
Whether they were traders to the ancient Sukhothai or Ayutthaya Kingdoms or tourists who "discovered" Thailand after aviation travel brought the continents closer together, this country has always left an indelible impression on everyone who comes to visit.
With over 38 million visitors in 2018, Thailand is among the most popular tourist destinations in the world. And with nearly half that number visiting Phuket alone, Thailand's favourite island paradise is clearly in high demand.
But Phuket is not only favoured as a tourist destination, but it also boasts an extremely popular and affordable property market. And while the market in Phuket was once driven by foreigners (mostly Europeans and Australians) married to Thai spouses, today it is the tourism industry which drives property sales.
The majority of Phuket property sales are to tourists who either recognise the long-term investment potential, or who have been priced out of the market in their own country, and would simply like to have a place to call to their own.
Soaring property prices around the world have led to an increasing number of investors in Phuket Property. Property on the island is remarkably affordable, especially when likened to comparable tourist destinations around the world.
In Australia, America or Europe people will pay exorbitant sums to live in a warm climate next to the sea.  In Phuket, however, as little as $100,000 can buy you a stylish one bedroom condominium, which you can own freehold - even as a foreigner.
If you are interested in luxury accommodation Phuket also has plenty to offer.  The West Coast has the beaches and the sunsets, so it stands to reason that this is where you would also find some of the most sought-after properties. 
Fabulous condos with breathtaking views of the Andaman Sea, penthouses with private pools, and luxurious villas - sometimes costing tens of millions of US$ - can all be found on the West Coast.
But it is not only investors who are buying in Phuket. The island remains a desirable place to retire, and a sizeable number of properties are still sold to people who want to live out their golden years in the tropics. 
Phuket has also more recently become a popular "home base" for people working in Bangkok or elsewhere in South East Asia.  Preferring Phuket to a busy city (either for themselves or their families), these foreigners are buying properties on the island and spending their weekends in Phuket.
Some of these individuals have even found that they can work from home, and others have set up businesses and based themselves in Phuket.
While not everyone who buys real estate in Phuket is necessarily a tourist, the vast majority of buyers/investors were first introduced to Phuket while on vacation here.
Tourism and property are inextricably linked, and as long as tourism remains buoyant, we are likely to see the Phuket property market remain strong.