Do you know your longere from your fermette? Here Janine Marsh identifies the most popular types of French property.
Part of the appeal of France, apart from all that fabulous food and wine, the wonderfully diverse landscapes and ease of access from the UK, of course, is the property. Nothing so commonplace or familiar as rows of terraced Victorian houses or 1930s three-bed semis but some charming period stone properties with those quintessential features such as dove-grey shutters, wooden beams or prettily tiled floors. Fermette just sounds so more tempting than 'small farm'.
But which type might be best for you?
When you are researching the French property market, you are likely to come across terms you won't see in the UK. While we are used to expressions such as detached, semi-detached and terraced, in France more specific terms for styles and even locations of property are used – and they can be confusing. For instance, "maison de ville" sounds obvious and translates as townhouse but in fact, it means a house in a town.
France is about three times the size of the UK and there are big regional differences in property character and design. We take a look at the most common styles of French homes, where you might find them, and some of the pros and cons.
Bastide
This is an old French word and generally refers to medieval towns, but you also get Bastide-style properties – particularly in Provence. They are normally detached, square shaped and made of stone with tiled roofs that are often almost flat. 
Chalet
Many people think of chalets, the traditional alpine homes, as being 'chocolate box' houses nestled on the slopes of snowy mountains. These do exist, but there's actually a great deal more choice in alpine houses says Andrew Morgan, a property consultant for Leggett Immobillier in Haute-Savoie.
"Contemporary ski chalets which utilise insulated glass and modern materials and offer light, open spaces for contemporary living with lots of modern advantages.  A demi-chalet (semi-detached) can be a more affordable option. There are also Alpage chalets – they were built as summer residences for farmers taking their herds up to high pastures, but now they're lived in year-round and make for wonderfully peaceful homes. Increasingly popular is for people to buy land and design their personal dream home or to buy a new build off plan. These come with a 10-year guarantee, modern insulation, reduced running costs and the possibility to recover the 20% VAT on the purchase price if the property is rented out."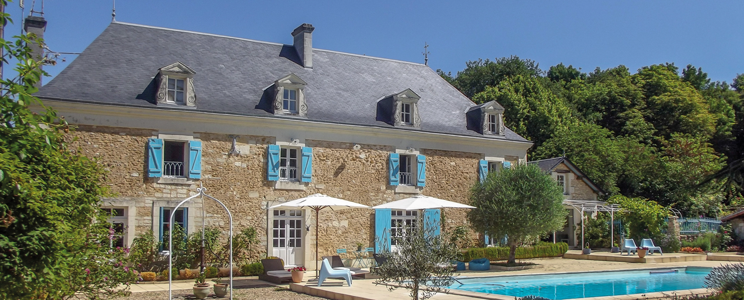 Charentaise
Charentaise is the name given to traditional houses built from local stone in Poitou-Charentes, western France.
Chartreuse 
Chartreuse houses are large stone houses in the southwest of France, particularly Dordogne and Gascony. They are often mistaken for chateaux and generally come with lots of land.
Chateau
Not all chateaux in France are huge properties with lots of land, some can be quite petite. "With such a long history and vast landscape, chateau styles vary from region to region and from century to century and the price can also differ enormously," says Patrick Joseph at My French House. "The good news is that prices are often more affordable than you might think". He advises buyers to consider key factors when searching for their dream chateau, for instance, are you happy to take on a big project or do you want something ready to move into? Often the cost of replacing the roof alone can run into six figures for the very large properties.
"Many chateaux have extensive property parcels and it's often possible to rent some of the land to local farmers." Importantly for those considering sharing their chateau as chambres d'hôtes for instance, consider the practical issues. Do you want to keep visitors on one side and your home on the other, is there good access, room for parking, shops and activities for guests nearby and potential for the income you want to achieve?
Manoir
Manoir, which translates as 'manor' indicates that the house was originally occupied by a man of rank, a seigneur perhaps (lord), or landowner. They're not as grand as a chateau, but usually, they are quite large and located in the countryside. "They often look like small chateaux," says Patrick Joseph at My French House. "They will typically have a bit of land, lovely high ceilings and are easier to manage than a chateau and have less planning restrictions."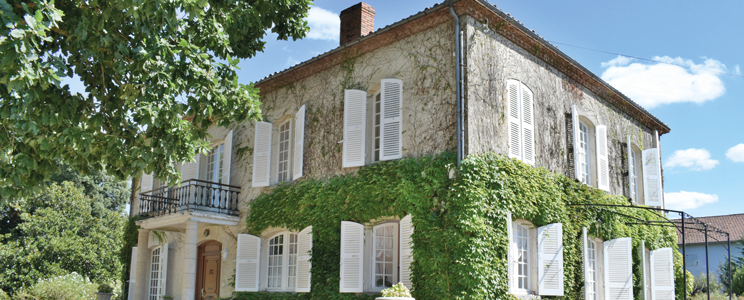 Maison à colombages
Colombage means 'half-timbered', an architectural feature that can be seen on many different types of houses from longères to fermettes and in several regions, though most commonly in Normandy and Brittany, Burgundy and in the northeast of France. Wooden struts provide the framework for the house, the gaps are filled with torchis (a clay, straw, sand or animal manure mix) and usually covered with a lime render. Restoring a half-timbered house can be costly, particular properties where the wood is very old, weakened or damaged, and many renovators opt to add new wooden beams over the top to retain the look without the high price of replacement.
Maison de Maître
Literally, this translates as 'master's house'. These were popular homes in the 18th and 19th century, owned by the rich and bourgeoisie (middle class). You'll find maison de maîtres all over France, elegant buildings built to a symmetrical design inside and out. Very much a status symbol of their day, today they make for impressive homes. Anna-Caroline Thibout at Sextant Properties says, "These houses look like small chateau but they're less costly to buy, renovate, maintain and heat, with thick walls that provide excellent insulation. Their very specific French style is part of their charm." They are almost always in towns and villages and many still have original features such as tiled floors, fireplaces and sometimes fancy plasterwork. Charmant!
Maison Bourgeois
Like a maison de maitre but not as grand. They're solid buildings that make great family homes but still have cachet!
Pavillon
Detached house – often used to describe a bungalow in France.
Pied a terre
A flat or an apartment – usually town or city – for occasional use, a second home.
Villa d'architecte
A modern house built to a contemporary plan, designed by an architect.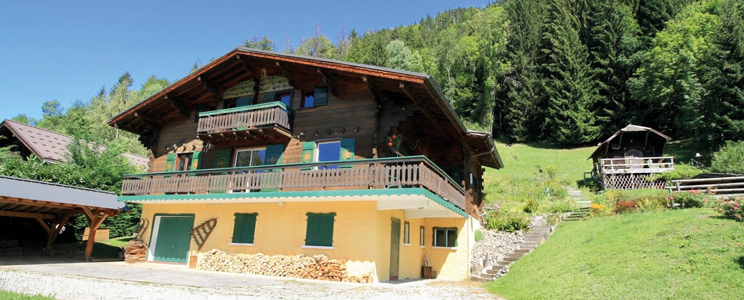 Domaine
A house with a lot of land, an 'estate', for instance, vineyard properties, are called domaines. These are also quite common in the South of France, where some are very exclusive enclaves of homes, whether new or old.
Ferme/Fermette
A ferme is a farm with a rural farmhouse, usually with outbuildings. A fermette is a small farm or farmhouse in the countryside. Often they come with land. Giselle Lord, local agent in Brittany for Leggett Immobillier says: "you can find these types of homes in all sorts of conditions from needing a complete rebuild to fully renovated. They're popular because they have lots of character,  for instance, wooden beams and large fireplaces, but they often need some work such as re-wiring and double glazing". 
You might also come across the term 'corps de ferme' – a group of farm buildings, which will generally include as well as the main house, barns, stables, storerooms and a courtyard.
Hôtel Particulier
Not a hotel as many people think, but a grand townhouse. Originally they would have been the homes of the aristocratic members of society or the very wealthy. These days they make for fabulous grand homes. Paris is an obvious hunting ground for these.
Longère
Longères are a traditional house style liberally scattered in almost all regions but especially in the north and west of France particularly Brittany, Normandy, Hauts Pas de Calais, Limousin and Pays de la Loire. Typically built as homes for agricultural workers, one part of the building was devoted to storage, which could mean produce or even animals. Their windows are often placed along one side, away from the wind direction.
They are usually a rectangular shape, one storey high, made from local materials, and were easy and cheap to build. "These days many are converted into two-storey buildings and they make for great renovation projects," says Anna-Caroline Thibout at Sextant Properties. "They're very trendy right now. They offer so much possibility, big rooms, lots of space, original features and very French architecture".
search for French property for sale