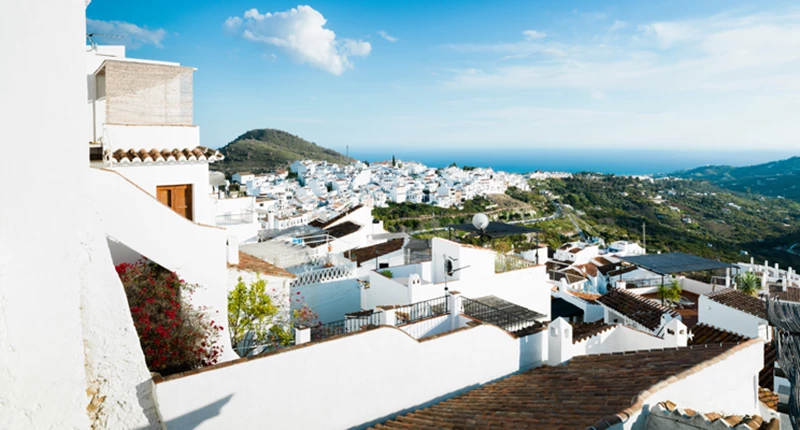 From installing new locks to essential legalities and finding furniture to dealing with your local town hall, Richard Way provides some tips for anyone who has just received the keys to their new Spanish home.
You've found your perfect Spanish property, signed the contract and toasted your success – but what happens next?
Not many occasions warrant uncorking a bottle of bubbly like the day you complete successfully on a property in Spain, especially if it's your first time.
The title deeds are signed and sealed, the vendor's got his money, you've settled all your fees and taxes, and you skip away from the notary's office with the keys to your new home jingling in your Bermuda shorts. 
By all means, savour that feeling, just don't party too hard on completion day. The expensive, and more complicated, purchasing phase might be done and dusted, but to make a success of home ownership, it's likely you'll have a list of other tasks that need sorting. Read on to find out more.
Locks and alarms: all change!
It's common, and advisable, for new owners to change the locks immediately after completion. Who knows if the vendor handed over every key for the property, let alone knew the whereabouts of them? A good estate agent will be geared up to help with this.
"Ninety percent of our clients opt to change the locks on their new home," said Helen Blackburn, aftersales manager at the Costa Blanca estate agency HomeEspaña."Which means immediately after completion, our locksmith will call around and sort out new keys. For insurance purposes, this needs to be done asap.  I've heard of previous owners letting themselves back into a property that they've sold."
Something that needs organising equally fast is an alarm – for second homeowners whose property is vacant for long periods, this is especially important. If the property comes with an alarm, reset it with a new code; otherwise, ask your estate agency for details of a reliable company to install a new system.
Take cover. Buildings and contents insurance
Two choices here: go directly to a Spanish insurer, such as Liberty Seguros or another suggested by your estate agency or lawyer, or use a UK-based company geared up for expats and second homeowners, such as Intasure. Whichever you choose, your cover should kick in immediately after completion and if you'll be renting to holidaymakers, the details of your policy need to reflect this.
Utilities, tax and community fees
Your Spanish lawyer's work is far from done once they have helped you complete and organised the registration of your deeds at the Land Registry. Check that their service includes transferring the water, electricity and, if applicable, gas bills into your name and setting up direct debits for each.
Likewise, they should register you as the new owner of your property at the town hall's Catastro, thereby setting you up for council tax payments (known as Suma or IBI and ideally paid via a direct debit). Again, if your property is within a resort or complex where all homeowners pay community fees, your lawyer should send a copy of your deeds to the community of owners. 
All homeowners in Spain should file an annual tax return, whether tax resident or not. Second homeowners are obliged to submit Form 210 by the end of December. Even if you derive no income from your property, for example through holiday lets, a small amount of "imputed income tax" will be due. Your lawyer will be able to assist with this.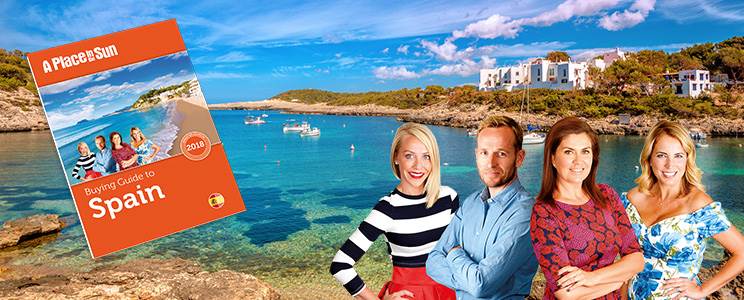 download our free guide to buying a property in Spain
Get your kit: furnishing and appliances
If your property comes unfurnished, you have the option of employing a one-stop shop furnishing company to kit out your home. This is common with off-plan or new-build purchases, but just remember that for insurance purposes no furniture can be left in the property until you are officially the owner.
Or you might prefer to choose all or some of your furniture yourself, depending on how furnished your property is. Many new owners plan a trip to Spain soon after completion to do just this. Air conditioning is commonly installed soon after purchase. Remember, furnishing your property is more urgent if you plan to start earning rental income from the get-go.
Get online...
Nowadays, applying for an internet connection usually falls outside the remit of your lawyer or estate agent. "In recent years, data protection laws have made it harder for us to organise this for clients," said Mrs Blackburn at HomeEspaña.  "But we can certainly suggest providers. Usually getting a connection takes between ten day and four weeks, depending on the time of year and how busy things are."
With that in mind, if the internet is important to you, particularly if you'll be using it for work or connecting to the TV, don't delay getting connected. Similarly, tap up your estate agent for recommended installers of satellite TV. 
Get with the padrón
Relocating expat or second homeowner,  as a newcomer to an area, it's worth registering your name and address on your town hall's municipal residency register, known as the padrón and not dissimilar to our electoral roll.
Anyone living as a tax resident in Spain is obliged to do this, but holiday homeowners don't have to. Getting your certificado de empadronamiento brings certain benefits for resident expats, such as access to social care, the right to vote and in some cases discounts on local services or taxes.
"Importantly, though, the more people registered, the better it is for the whole community," said Mrs Blackburn. "Because the amount of money a town hall gets from the national government to spend locally on public services and infrastructure is determined by the number of homeowners on its padrón. Note, when you go to register, get to the town hall early, as there can be queues at busy times." 
Are you rentals-ready?
Law changes in recent years mean that anyone wishing to let their Spanish home to holidaymakers legally should register the property at their local town hall and obtain the appropriate rental licence. This law applies in most, but not all, of Spain and your estate agent should be able to advise on this. The longer you leave this, the longer it will be before your property can start earning income for you.
You'll also need to think about how you will manage your property and look after guests. Most people use a local lettings agency, whose fees are typically 20-25 percent of rental income. And it's never too soon to work out which rentals websites you want to list on, research what rates you will charge and get the necessary photos ready for your listings. 
Purchase our latest magazine issue for more insights, features and top tips...including why rock legend Suzi Quatro loves Spain!