Boomtime, betting and Brexit – the little island's got a lot going on, reports Joanne Christie.
It might not be grabbing headlines or attracting the volumes of buyers that Spain or France does, but the small island of Malta has been quietly prospering in its southern Mediterranean locale south of Sicily.  With many of the world's housing markets operating on a boom and bust cycle, it's understandable that the double-digit growth in advertised property prices in Malta last year led some to question if the island's property boom was a bubble getting ready to burst.
As George Vassallo, manager of the Sliema branch of estate agent Frank Salt, puts it, "We've been through a boom and a boom and a boom". The difference between Malta and the much bigger countries of the UK or the US, however, is that its property boom was not fuelled by lax lending standards. "Banks are very strict in Malta when it comes to mortgages and that's what saved us from the worst effects of the financial crisis," says Vassallo. "No banks went out of business during the crisis and there were less defaults than in other countries."
Malta's boom has instead been fuelled by a growing economy, with the small archipelago thriving in industries such as online gambling, financial services, tourism and construction. Unlike some of the other retirement/second home hotspots popular with Brits looking for sunshine and friendly faces, Malta has prospered since the global financial crisis, with KPMG estimating its economy grew by 35% between 2007 and 2017.
And also unlike some other countries on Brits' emigration hit list, Malta actually stands to benefit from Brexit if its worst effects are realised. Many of Europe's big online gambling firms are located in either Gibraltar or Malta due to advantageous tax schemes in both countries, but if the UK loses its access to the single market, then it's likely many of the Gibraltarbased operators will be looking for a new base and Malta is the obvious choice.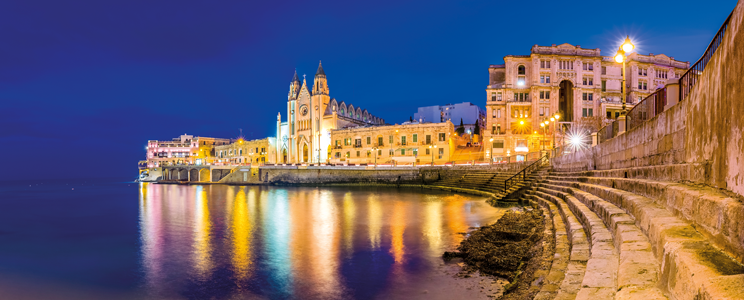 The economy aside, Malta has plenty going for it. For a start, there are the warm summers and mild winters that tend to top the list of must-haves for departing Brits. And uniquely for a European country, there's no language barrier as thanks to the 150 years it spent as a British colony, English is one of its national languages and is understood by the vast majority of its 435,000 population.
There is also a plethora of tax advantages, for example, there's no council tax or inheritance tax, stamp duty is a flat 5% and there are generous tax breaks for those resident but not domiciled in Malta. These include no tax on earnings outside Malta if the funds aren't remitted to Malta and no capital gains tax on overseas assets even if the proceeds are brought into Malta. Capital gains from Malta itself are taxed alongside other income, but when selling property a transfer tax, usually 8% of the value of the property, is charged.
As an EU Member State, it's currently easy for Brits to buy a property in Malta, however, post-Brexit no one's sure what the process will be and Vassallo says the uncertainty is already having an impact. "Brexit has had a mixed effect – we've seen that those looking to move here permanently have sped up their plans while those looking to buy a second home have been holding back to wait and see what happens."
Where to buy a property in Malta?
One thing that hasn't changed of late is the areas popular with Brits, says international real estate broker Tranio's Yulia Kozhevnikova: "The most popular regions are Bugibba, a popular tourist resort with a casino, Gozo, an island with a lot of beaches and resorts and one of the top diving destinations in the Mediterranean, Mellieha, a tourist resort popular for its sandy beaches, Sliema, a coastal town famous for its nightlife and water sports and Qawra, also a popular tourist resort."
For those looking for gentrification potential, Vassallo tips the Three Cities, where character-filled townhouses provide plenty of opportunities for renovation and adding value. "The Three Cities of Vittoriosa, Cospicua and Senglea are attracting a lot of attention at the moment, particularly Vittoriosa, where a new university will be opening within 12 months. Prices have already risen quite a bit but there's definitely scope for these to rise further."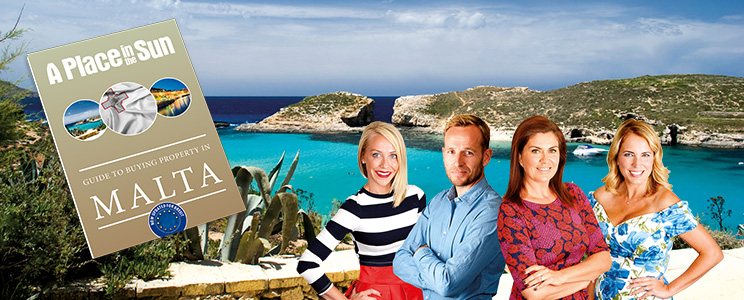 DOWNLOAD OUR FREE GUIDE TO BUYING A PROPERTY IN MALTA
Michael Zammit, CEO of CSB Group, a corporate and financial services provider that also operates the Sotheby's International Realty franchise in Malta, says among its expat clients big apartment developments remain popular. "From our end lifestyle developments are the most popular and sought after by expats, places like the Portomaso development, Tigne Point and also Pendergardens. There are some upcoming ones down in the south for which the first few units were released a month or two ago and have already been snapped up."
Many expats who move to Malta permanently choose to buy houses or villas, whereas those looking for a second home or investment tend to choose apartments. For those uncertain about Britain's continued access to EU countries, the type of developments mentioned by Zammit may prove a good way to hedge one's bets and make a decent rental yield in the process.
Although typically non-Maltese citizens are not allowed to rent out properties, in Special Designated Areas — of which there are currently 12, including Portomaso, Tigne Point and Pendergardens – there are no such restrictions. Given that these areas are popular with both locals and expats, owners can typically expect to receive both capital growth and yields of around 4-6%. Over the past year, rental returns in Malta have soared – in this year's Worldfirst European Buy-To-Let League Table it was named the second best buy-to-let destination with an average yield of 6.64%, a big jump from eighth place in 2016.
With its thriving economy and the increase in interest in its gambling industry, the odds would seem to be against Malta's property boom turning to bust. Right now, it seems safe to say this small country is worth the gamble.