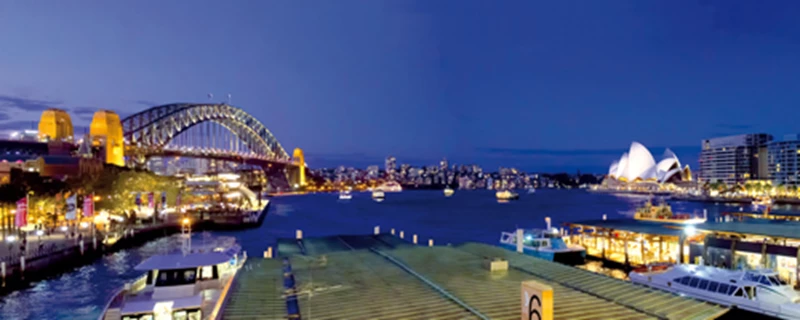 The British love affair with Australia has waned then waxed, but resolutely endures. But how easy is it to emigrate there?
Australia remains the most popular destination for those emigrating from the UK. A recent United Nations report reveals 1.27 million Brits have relocated Down Under. That's one in four of the total number of Britons who have permanently left our shores!
Of course, Australia has long been a favourite destination for Brits seeking to escape our temperate weather for sunnier climes. Back in the day, there were plenty of jobs to be had, and it was cheaper too, providing a perceived better quality of life.
In the last decade, the story has been very different. Property prices have soared, returning tourists tell tales of hugely expensive living costs in the cities, and you needed valuable skills and qualifications to obtain work in the former land of plenty.
But times are a-changing'. Australia is currently undertaking the largest migrant intake in history: 190,000 permanent visas are to be issued in the 2014-15 programme year. IT workers and those with engineering qualifications, in particular, are encouraged to try their luck.
Why Now is a Good Time to Emigrate
The reason for throwing the doors open is there's a boom underway in some industries, reports business consultancy IBISWorld. The oil and gas sector is expected to offer the best employment prospects over the next five years, with job opportunities expected to grow by 11 percent annually.
The jobs boom comes as Australia rolls out some $200 billion in oil and gas projects, as it moves to become the world's largest exporter of liquefied natural gas by the end of the decade.
The uptake of online shopping is also forecast to drive major jobs growth, with people needed to provide web content, process transactions and work in distribution centres.
Other areas tipped to provide strong jobs growth include preschool education, mining support services, accommodation for the aged, online education services, and diagnostic and imaging services.
Britons looking to jump at the opportunity to grab a job and a change of lifestyle should first consider their ability to get a visa, and what it entitles them to do Down Under.
John Adams, a Registered Migration Agent and Director of Immigration2oz.com said: "A permanent Australian visa, commonly referred to as permanent residency, is the goal of most people looking to come to Australia for anything more than a short visit. This enables the holder to live and work in Australia without restriction for the rest of their life."
The permanent visa, known as the 'Skilled' visa under Australia's General Skilled Migration programme is the visa pathway that most migrants use to obtain permanent residency.
Getting an Australian Visa
Those applying do not require a pre-existing job offer from an Australian employer as the eligible occupations are all in high demand locally. The skilled visa process involves three distinct stages, each involving its own application:
1) Applicants must first obtain a Skills Assessment from the Australian skills assessing authority responsible for their occupation. Some applicants will also need to sit an English test at this time. You can get a rough idea by completing a short online assessment.
2) All applicants must then submit an Expression of Interest to DIBP. This is a preliminary application, from which DIBP will select those it will invite to lodge a full visa application based on the number of points they score on the visa points test or if they have sponsorship from an Australian state or territory government.
3) Those selected to apply will then lodge the skilled visa application itself with all supporting documentation.
For the final visa application, there are a number of basic visa requirements that must be met including:
Being under 50 years old (however, due to the visa points test it is difficult for those aged 45-49 to qualify)
Having at least one year's recent relevant work experience
Possessing a competent level of English (holding a UK, Irish, Canadian, US or NZ passport meets this requirement automatically - although in many cases it will be necessary or beneficial to still sit the English test)
Meeting Australia's health and character requirements
The main applicant must also pass DIBP's visa points test - the current minimum pass mark is 65
For those without state or territory sponsorship though, whether one receives an invitation to lodge a skilled visa application is determined by the total points scored on this point test. Therefore applicants need to achieve as many points as possible.
Points are awarded according to a number of criteria such as length of work experience, qualifications held and performance on the English test.
Allow Plenty of Time for your Application
Above all, plan ahead and budget. It can take as long as 12 months to get a permanent visa; five months is the average and even assuming you have all the requisite skills and points, it takes approximately three months.
If you're successful, a fee is payable to the Australian Government. For Permanent Migration, as an individual, via the 'Points Test' mechanism, the fee is AUS$3,520 (approx £2,000).
If you don't qualify for a permanent visa, don't despair. Adams, says: "A subclass 457 Temporary Work (Skilled) visa is granted for four years and is renewable. Similarly, various temporary student visas allow holders to live and study in Australia for multiple years.
"What temporary visas have in common, however, is that they all have a defined visa expiry date and provide no built-in pathway to permanent residency.
"Yet through careful migration planning with a Registered Migration Agent, tens of thousands of people each year use a temporary visa as a vehicle to successfully transition over to permanent residency."
Good news, indeed, if you want to join the million-plus Brits who now call Australia home.
The Logistics of Moving
Migrating to Australia will involve shipping your possessions Down Under, be it a full household or a couple of boxes. It can be a stressful process - think of a move within the UK and raise it a couple of notches - but experienced, professional help will make it a smoother and less angst-ridden experience.
John Moynes, Sales & Development Director for PSS International Removals, says: "The export packing and loading of your possessions is probably the most important part of the whole international removal process.
"It's essential the removal company you choose protects your fragile household items using the correct export grade of industry-approved packing materials. It is also important that they have highly skilled and fully trained export packers.
"You can choose either a 'sole use container' or 'share a container' service. Sole use means delivery of the container to your house, packing and loading at your residence in your presence, the container sealed and then shipped directly to your new front door in Australia.
"'Share a container' service means they will pack and measure your consignment at your residence and return this to our warehouse for loading in the next shared container to your Australian destination."
Shipping Times and Costs
The estimated time of arrival for full containers is 6-8 weeks and 8-12 weeks for the share a container service.
All consignments that arrive in Australia are subject to Australian Customs clearance and quarantine examination. PSS will collect your container under customs bond, and transport it to its bonded warehouse, where goods will await customs clearance and quarantine, which usually takes between 7 and 14 days.
Costs of sea freight door to door:
20ft container £3,500 - £4,200
40ft container £5,500 - £6,500
Half container £2,500 - £2,800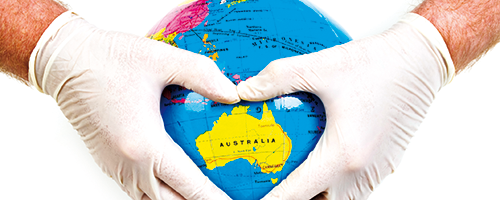 Relocation - The Finance
Shifting your life from the UK to Australia means your home, family and finances all need to move with you. Finances, in particular, can often be pushed to the back of the mind amidst the excitement of other preparations of moving to the other side of the world.
For advice on setting up an Australian bank account or any other issues related to financial planning before your move, you can contact the UK based National Australia Bank Group (Migrant, Expatriate & International Student Banking).
One of the first steps you should take is making sure that when you transfer your money to Australia (or any other country) you get the best possible service and rate. By using a currency firm to Australia you know you'll get a far better exchange rate than from a bank: around 3-4 percent more.
On hand experts will guide and help you to make sure you aren't hit by foreign exchange market movements. Customers are allocated a dedicated account manager who will help you with specialist services and market guidance.
This specialist help might involve using 'forward contracts' which can lock favourable exchange rates for up to two years. By paying a deposit you can secure the current exchange rate for a money transfer to be made at any time within the next 24 months.
Let's assume you are buying a home in Australia costing A$200,000. At the exchange rate at the time of writing - where £1 = A$1.83 - if you locked into the current sterling-euro exchange rate, then your home will cost you around £109,000. If sterling weakens further to £1 = A$1.77 purchase will cost about £113,000: a sizeable £4,000 increase which could have been avoided with a forward contract.
Australian Healthcare
Temporary residents are also not normally able to access public services in Australia such as social security, education and medical care. Fortunately, access to medical treatment is specifically provided by the Australian Government to all British citizens through what is known as the Australia-UK Reciprocal Healthcare Agreement.
This entitles British citizens to the same access to Medicare (Australia's equivalent of the NHS) as Australians enjoy, with this privilege being extended to Britons irrespective of how long they are in Australia for.
Medicare provides free treatment in a public hospital, subsidised pharmaceuticals and medical benefits for out of hospital treatment provided by a doctor. For more info, see humanservices.gov.au.
Download our free essential guide to emigrating to Australia below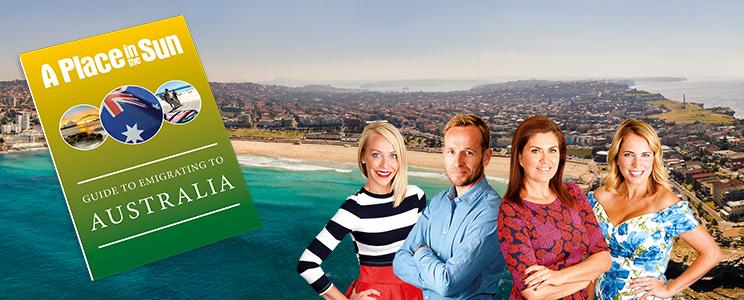 DOWNLOAD OUR FREE ESSENTIAL GUIDE TO EMIGRATING TO AUSTRALIA