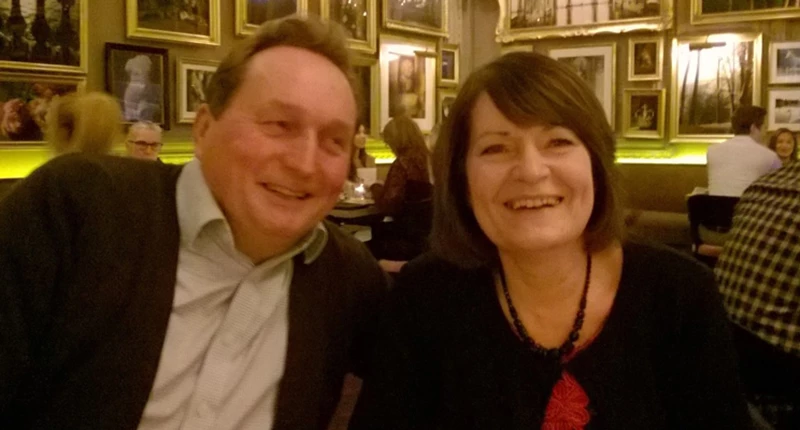 We're Simon and Michele Daley, and three years ago we began talking about early retirement and the possibility of moving abroad. As Michele is French, the obvious choice of country was France, but as a result of our extensive travelling through Italy, we decided that this was our preferred location. We have always enjoyed the culture, the lifestyle, the scenery and of course, the food! Michelle also started an Italian language course at our local college and couldn't wait to put her knowledge to the test.
We did a lot of research online about the various regions of Italy and felt that Abruzzo had a lot to offer (mountains, sea, hilltop villages, nature etc.) whilst still being relatively undiscovered and authentic. We attended the A Place in the Sun Live exhibition in London, where we met with a number of exhibitors whilst making contact with other Italian agents online via aplaceinthesun.com who were also selling properties in the Abruzzo area. This gave us the opportunity to view different types of properties and helped us decide which style of house we were looking for. In the end, we settled for a traditional Italian house/Palazzo in Casoli, which we bought in July 2016.
Where is Casoli, Abruzzo?
Casoli is a market town of 6000 inhabitants in the province of Chieti, in the foothills of the Maiella mountain range. It has all amenities: shops, restaurants, bars, hospital, doctors, easy access to the Maiella mountain and to the coast (30 minutes to a sandy beach!). It is a lovely, lively and friendly town.
Our house is situated on the edge of the Borgo (the old medieval town centre) below the castle. It is an early nineteenth-century house (built on earlier foundations) on the side of the hill, with marvellous views of the hills, mountains and sea in the distance, and has kept many original features. The accommodation is on several floors and comprises of a kitchen, a dining room, a sitting room, four bedrooms (three en-suites), a family bathroom, a study/media room, a storage room and a large cantina, and most rooms have balconies. Our next project is to build a large roof terrace with summer kitchen which we hope to start in the next couple of years.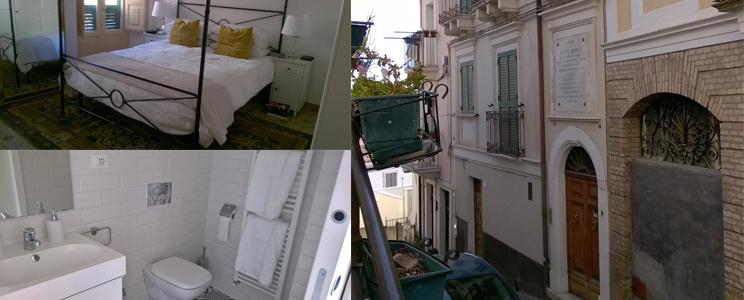 Drawbacks...
Although the house appeared to be in reasonably good condition, it needed extensive renovation work which took 5 months. The house had to be rewired, all the plumbing had to be replaced, it required gas supply. Two en-suites were built and installed. The main bathroom was completely refitted as well as the kitchen. All the rooms were plastered and painted. Issues which were discovered during the renovation were dealt with.
We needed the services of plumbers, electricians, kitchen fitters and general builders, plus the professional input of a Geometra (an Italian surveyor). The Geometra was referred to us by our estate agent but the tradesmen were introduced to us by a British property owner in Casoli. We discussed all works and costs directly with them (in Italian! Don't expect everyone to speak English!) and as a result, we felt we were in control. We lived in rented accommodation during this period.
We'd suggest...
We would suggest to any prospective buyers to rent for a period of time prior to committing to a purchase. As they would in the UK, they should get a few quotes for the work to be done as well as referrals both from expats and locals. They should also have a contingency plan in place as there will be unforeseen costs (in our case, unstable walls that had to be rebuilt, crumbling lintels! And more!). Make an effort to communicate and you will be rewarded! Be patient!
We are now enjoying our new life here in Casoli. To sum up the process in three words; Slow, frustrating, yet wonderful!
Search for a property in Abruzzo here >>>
Looking to buy in Italy? Download our free essential guide below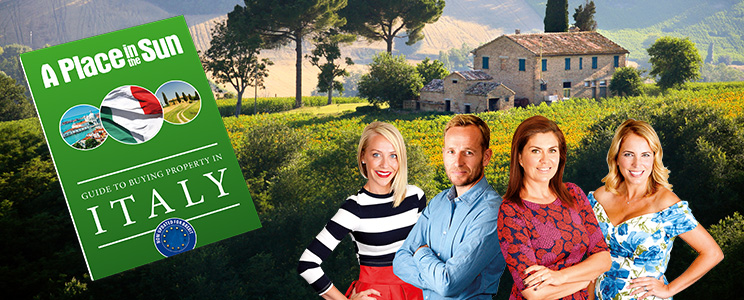 download our free guide to buying a property in Italy