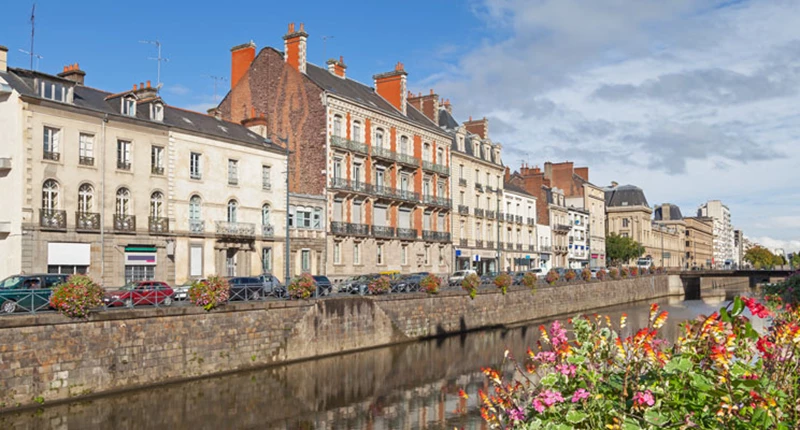 Brittany has always been one of the first ports of call for buyers from the UK. They fall in love with the countryside, the proud "Breton" culture and, of course, the food & drink made from fresh, local ingredients.
The fact that it's so easy to access by ferry, car or plane, yet has such a different "feel" about it also makes it a hugely attractive holiday home destination.  Most second homeowners tend to come by car with the ports at Saint-Malo, Caen, Cherbourg and Roscoff proving popular.
Brittany has around 1,717 hours of sunshine each year compared to 1,341 in the UK (sourced from the MeteoFrance & the Met Office) and combined with an average property price of under 150,000 euros it's a powerful "double whammy".
It is the variety of countryside that gives it great appeal. The westernmost part of France and department of Finistere has the wild and beautiful Parc Naturel Regional d'Armorique as well as a rugged coastline with fjord-like inlets. If you are looking for "authenticity" then look no further as you will hit the jackpot.
Similarly, if the seaside is your thing then you're in the right place.  The department is long and thin and runs west to east - this means that wherever you are it will be easy to access two different coastlines so life will never be dull.
For instance, Pontivy in Morbihan sits on the confluence of the river Blavet and the Canal de Nates a Brest whilst it's under an hour to St Brieuc on the north coast and 45 minutes to Lorient on the south coast.
Properties
You will pay a premium for popular spots on the Finistere peninsular such as Huelgoat, Quimper and Morlaix but once you hit the surrounding countryside you'll be able to pick up a beautiful three bed longere for around 150,000 euros or a maison de maitre if your budget will stretch to 300,000 euros.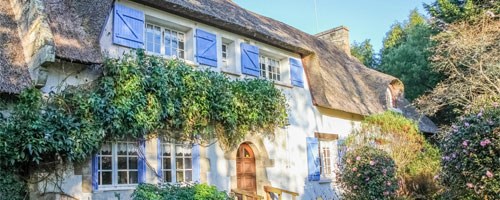 Another popular destination is the Pink Granite coast or cotes d'armor - this is a far cry from the more urban hustle and bustle around a big town like Rennes as, inland, it is one of the most sparsely populated areas of Brittany. You can pick up a beautiful four-bed farmhouse in this department for between 100-130,000 euros and if you fancy a barn to renovate you'll only need 20-30,000 euros (although you'll have to keep plenty in reserve for the renovation which always comes out at more than anticipated!).
If every hour of sunshine counts then head for the Morbihan and the sunny Bay of Biscay.  You will pay slightly more here as it's a favourite holiday home for wealthy Parisiennes as well as buyers from the UK. It's still great value though and a four-bed family home with gardens and pool can be snapped up for around 200-250,000 euros.
Expats
There's a strong expat community in Brittany with plenty of these expats being outdoor types who like to hike & bike along the coastline and down the country lanes. Many are people who would like to live in Cornwall but are put off by the soaring property prices and adverse reactions of local residents. It is the slow pace of life and easy, laid back culture of ancient traditions that appeal to many expats and holiday home owners.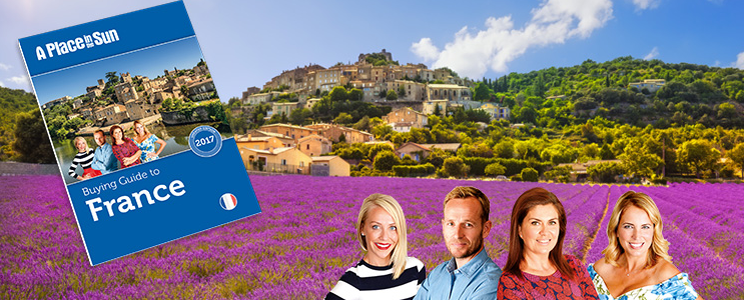 download our free guide to buying a property in France
Activities
Take a look on Tripadvisor and you'll be flooded with ideas.  The top attractions are things like the Grand Site Naturel de Ploumanac'h and its historic walking areas or any of the dozens of other landmark sites around the coast.  Add in the man-made additions like the ramparts in St Malo or the perfectly preserved fortress town of Dinan and you can stroll along cobbled alleyways and sit down at one of the famous creperies and admire the beautiful half-timbered houses that surround you.  The Brittany tourist board simply don't know where to pack in all the information on their website.  Beaches and seaside activity (sailing, windsurfing etc), iconic routes, culture & heritage, sports & events....buy a holiday home here and you'll never be short of something brilliant to do.
La Velodyssee is a new cycle route that runs all the way down through France to Spain and it starts in Roscoff, following the Canal de Brest for a fair stretch of the way.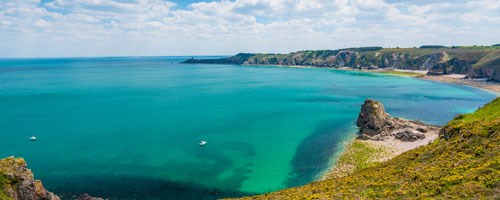 The market
The French market is on the up with an increase of 7.7% in overall sales last year - that's a very healthy 867,000 transactions.  The Brittany market is no different and after being in the doldrums since the crise financiere started in 2008 it's now on the move. It accounts for around 5% of all sales to international buyers with those from the UK, Belgium and Germany leading the way.  Average property prices here are 148,500 euros and we forecast that they will see a gentle rise over the next 12 months.
For those seeking a move overseas to France and aren't sure on where to settle, by choosing Brittany you'll certainly be benefiting from a higher quality of life, beautiful countryside, ease of access and affordable prices - which makes it one of the most popular locations in France for overseas property buyers. Once you're there, you'll be sure to receive a warm welcome, both figuratively and literally!
Leggett Immobilier is the leading international estate agent in France. They have over 1,400 properties to choose from throughout Brittany with around 40 local agents who live and work in the area and can provide expert local knowledge.