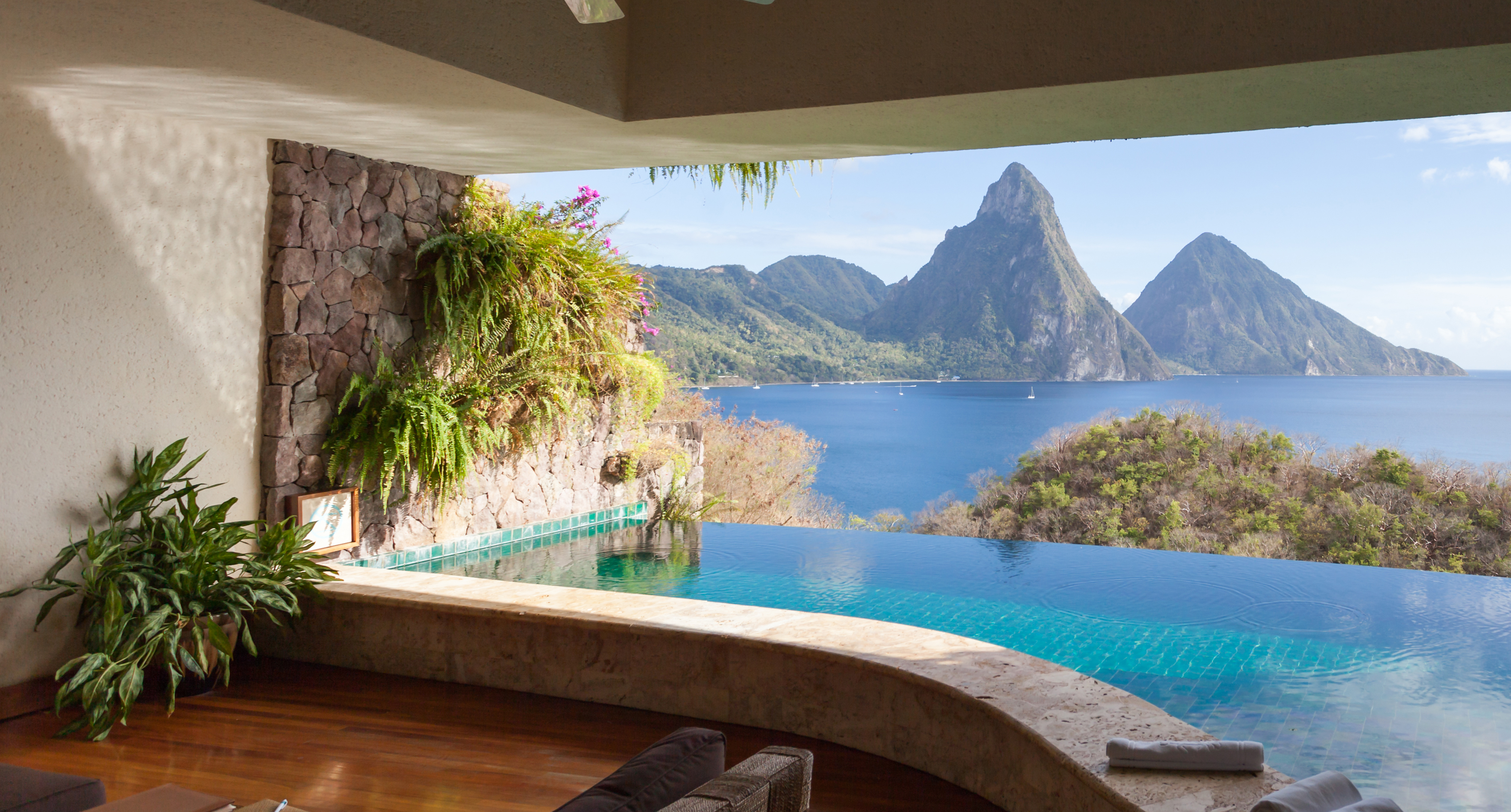 Our magazine editor Liz Rowlinson recently visited the Caribbean and reveals key hotspots to buy property in the stunning St.Lucia, amongst the tapered mountains, fishing villages and volcanic beaches. Whether you're on a tight budget or are looking for a more luxury property, St.Lucia has plenty of options available to you.
Thirty-eight years ago the Caribbean island of St Lucia gained independence from the UK – yet, alongside Antigua and Barbados, it retains a reassuringly British presence. It helps that it enjoys frequent and direct flights from the UK (taking about 8.5 hours) and it remains more affordable than Barbados, whether you are buying a beer in a tourist hotspot or shopping for a holiday home.
While it might not have the white-sand beaches of west coast Barbados or the huge choice of beaches of Antigua, the 27-mile long island in the Lesser Antilles certainly ticks many boxes for British property hunters. Properties are about 70 percent more affordable than in Barbados, and similarly, buyers tend to gravitate to its west (Caribbean) coastline, with prices largely more affordable in the less developed south.
Property prices in Northern St.Lucia
While you can buy detached local-style houses popular with native St Lucians – you can get a three-bed home for around $175,000. For one of these centred around the tourist hub of the island, Rodney Bay, you will need from about $350,000 for a two-bedroom townhouse, perhaps with a mooring. For $475,000 you can get a three-bedroom townhouse with mooring at one of the small developments at Rodney Bay such as Anchorage.
Looking to push the boat out? If you have a minimum purchase budget of $600,000 (and, just as significantly, can afford monthly upkeep charges of at least $1,150) then you might fancy the elegant and well-established development of The Landings, in Rodney Bay. The only development offering freehold beachfront and marina properties in St Lucia, the project on a 19-acre site on Pigeon Island beach was started in 2006. It includes a private 50-berth marina, a five-star hotel with large spa, gym, boutique and 120 properties, owned mostly by Britons and Canadians, in addition to swimming pools, tennis courts, kids' club and concierge services. They also all feature balconies, terraces, high-spec appliances, granite counters, marble bathrooms and solid timber doors.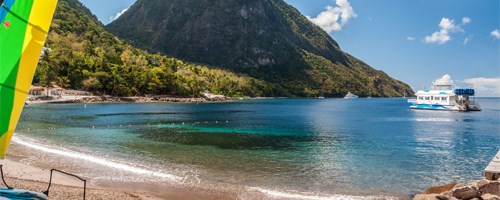 Boutique
For people who like their developments smaller and more intimate, yet also with a high level of service, ten minutes north up the coast, where the crashing Atlantic meets the calmer the Caribbean Sea, the hacienda-style hotel resort of Cap Maison offers a classy ambience. It's attracted guests such as Sir Mick Jagger, Danny Cipriani and actor and comedian Sacha Baron Cohen and his family. Two-bed properties cost $1,800 per night in peak season.
If you're looking to become an owner, five villa resales are now available (two-bedroom and three-bedroom), priced from $650,000 to $1.5 million. The villas have Mexican touches - copper basins and light fittings, ironwork and tiling - and are enclosed by palms and other beautiful vegetation. For six weeks' usage a year, owners of its 22 villas pay no service charges and enjoy a profit share of the hotel room rentals too.
Affordability in the south?
With the exception of some one-off high-end schemes (notably Sugar Beach, a luxury resort between the Pitons), the rural south is more affordable. It has the advantage that it is closer to the international airport, though, which spares you a 1.5-hour drive along hairspin roads if you are in the north or a helicopter transfer.
Emerald Vista, a gated development in Savannes Bay, Vieux Fort, 10 minutes from the international airport, contains a three-bedroom villa with an infinity pool for $350,000 and is widely considered to be of great value. There is a choice of styles, and sizes, with five-bedroom models available, all in a Caribbean-based design. It's a gated villa development up on a hill offering the properties good sea views and the price point is attractive, drawing buyers who are returning expats, Americans and Britons. In northern St.Lucia, you only get a condo if you have that budget.
To browse through our latest selection of stunning properties in St.Lucia, click below to begin your journey.
Browse through properties in St.Lucia
Alternatively, if you'd like to receive the latest available properties in St.Lucia directly to your email inbox, subscribe to our newsletter here.