Nearly 3,000 years ago, the ancient Greeks sumbled across the Costa Brava and, spellbound, put down roots there. Fast-forward to the early 1980s, and a similar thing happened to my family. The Greeks went on to establish their largest colony on the Iberian Peninsula at the Ruins of Empúries in L'Escala.
For family Way, our first holiday to the Costa Brava triggered my father's decision to buy a property in the small resort on the Bay of Roses known for its anchovies. That was more than 30 years ago and now, as the owner of our villa, I'm still enjoying regular holidays there, these days splashing about in the pool with my own children.
So what makes this corner of north-east Spain special? It's not winter sunshine, or a thriving British community, or even what's considered typical Spanish culture. Summers are hot in the Costa Brava and last longer than in the UK, but the area gets four distinct seasons, with the odd windy spell. There are expats, but Britons are in the minority and foreign homeowners tend to be French or northern European. And the Costa Brava is cultural, just in a Catalan way — you'll struggle to find flamenco, while bullfighting is a complete no-no.
More recently, the Costa Brava has forged a reputation for its food, with El Celler de Can Roca in Girona recently cited as the world's best restaurant, filling the shoes of the equally famous, but sadly closed, El Bulli restaurant near Roses.
Now throw into the mix the natural scenery. The Pyrénées are so close that on a clear spring day you can gaze at their snowy peaks from a beachfront cafe in L'Escala. The region's rocky coastline is typified by sandy bays carved into rugged pine-clad cliffs — a notable exception being the beach that stretches for 10-plus kilometres along a large part of the Bay of Roses, a mecca for kite-surfers.
Another huge plus for the Costa Brava is access, great for when my children and grandchildren come to stay. Girona airport is the closest and within an hour from most resorts. But there are more UK flights into Barcelona, 1-2 hours away, depending on where you are. Driving from the UK is perfectly feasible, too, or even the fast train to Girona via Paris could be an option.
As for market conditions, avoiding the over-development and large resort-style communities seen in other parts of Spain meant that prices across the Costa Brava didn't fall as dramatically as in other costas during the financial downturn, and today agents report signs of growth.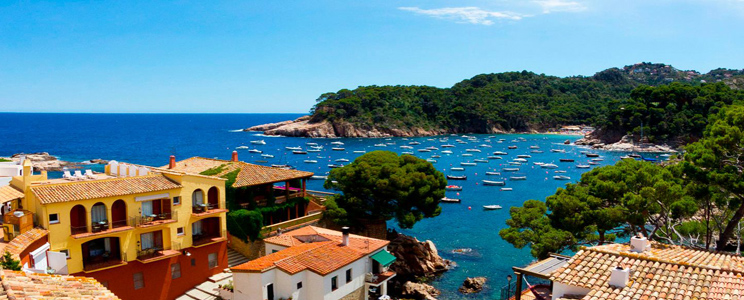 Blooming lovely? The Bay of Roses
Bordering the lunar-like Cap de Creus natural park at the northern end of the Bay of Roses, life in Roses centres around its sandy beaches, lively town and marina. The hotels that fringe a section of the beachfront accommodate its all-inclusive holiday market, so second homeowners tend to head to quieter residential areas, including Canyelles Petites on the coast, or to a hillside community, such as El Grecs, Mas Fumats or Mas Boscà, which offer stunning views across the bay. Engel & Völkers has apartments starting from about €80,000, while villas can be anything from €300,000 to €1m-plus.
Roses has its own waterfront community at Santa Margarida, but next door to this is Europe's largest residential marina community, Empuriabrava, comprising 24 kilometres of navigable canals lined with waterfront properties. "Empuriabrava is a unique, year-round destination," said Pascal Messelier, who runs the local agency Immo Plaza, which covers the northern part of the Bay of Roses.
"Our clients are pan-European, including British and Catalan. A lot of owners rent out their property during the busy months of July and August, and might spend between four and eight months here during the rest of the year." Prices vary, but fairly representative is a three-bedroom, three-storey fisherman style (terraced) house with a 10mx4m mooring, being sold by Britons through Immo Plaza for €329,000.
Immo Plaza also operates inland in the Pyrenean foothills, in old farming villages such as Rabós, Palau-Saverdera or Sant Llorenc de la Muga. "Most foreign buyers don't like to be more than 40 minutes' drive from the Bay of Roses," added Mr Messelier. "But many of the old character properties are sold by Catalans who don't like to advertise, so we often negotiate sales for them by word of mouth, meaning prices can vary a lot."
At the southern end of the Bay of Roses is L'Escala, an old fishing town centred around two bays with a newer residential district at Riells, home to a large beach and L'Escala's marina. A series of sandy coves and a shady walkway through the pines connect the town with the Empúries ruins and the ancient village of Sant Martí d'Empúries. Round the headland to the south is Montgó Bay, where some of the area's most desirable villas drip down the hillside — the views alone can sell a property there.
"L'Escala is very much a family destination," said Anne Melanie Howarth, who runs Villa Service, a local estate agency and property management company. "Riells is ideal for visiting with children. It's mainly villas, many with pools, it's quiet and you're a short walk from the gently sloping beach, numerous restaurants and a supermarket.
Or you can pop down to the port and watch the boats coming in. At most, there are a couple of nightclubs — it's just not that type of place." Villa Service's listings include a three-bedroom villa with private pool in Riells, on the market for €290,000, or a smart three-bedroom duplex apartment overlooking L'Escala's marina, which is on the market for €275,000.
In Montgó, the local agency Ceigrup is selling a refurbished two-bedroom apartment for €155,000.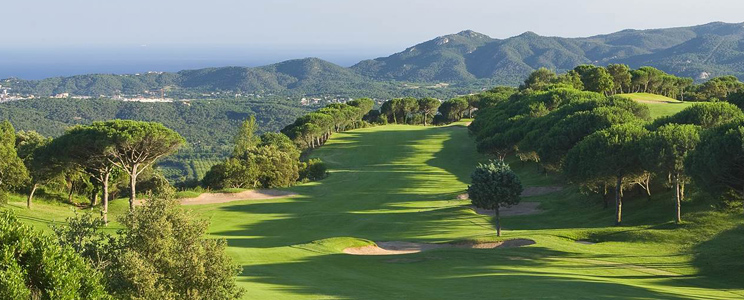 There's always a … Golden Triangle
The Golden Triangle forms the beating heart of the Costa Brava, with its northern point the medieval hilltop town of Pals, a few kilometres inland from the beach at Platja de Pals. Along with the neighbouring, and equally pretty, Begur, Pals is popular with British buyers looking for a tucked-away villa or a character home. Th e two golf courses are also a draw.
"My typical British buyers want villas with a pool and privacy," said Francesco Aloisi, who runs the agency Inmobiliaria Aloisi in Pals. "Those who know the area are happy just being near the beach, while for others sea views are important. We saw a rise in British buyers in 2015. One recent client was a lady in her 70s who bought a three-bedroom house with a pool in Pals as a permanent home. There was also a couple with three sons at university who bought a large house with amazing views, where they intend to spend long periods."
In this area, two-bedroom apartments start from €150,000 to €250,000, and villas from €250,000 to €500,000, but luxury cliff -side pads will be more. Inmobiliaria Aloisi's listings include a two-storey villa, five minutes from Platja de Pals, for €515,000 and an apartment in Begur, 500 metres from the sea, for €240,000.
Snaking southwards from Platja de Pals is a string of idyllic, picture-postcard coves, including Sa Riera, Aiguafreda, Sa Tuna, Aiguablava, Tamariu and Llafranc, some not much more than a beach, others more developed with waterfront restaurants. Calella de Palafrugell, the unspoilt coastal resort linked to the town Palafrugell, is sought-after. Apartments in this area typically start from €200,000, with the bulk of villas between €500,000 and €1m, and the most desirable cliff-side properties upwards of this. From here, the coastline opens up a bit with a collection of larger resorts south of Palamós.
"As well as Palamós, popular locations here include Platja d'Aro, Calonge, S'Agaró, Santa Cristina," said Pemberton. "I have a large percentage of British buyers who like this area for its beaches, access to the airports and the fact it's a bit cheaper than the smaller towns like Begur. Also, Platja d'Aro is an upmarket tourist spot that stays open all year round."
A couple from Cambridge who were recent clients of Costa Brava Fincas bought a modern four-bedroom, three-bathroom villa in a small development in Platja d'Aro. The property was on the market for €790,000. "It'll be their holiday home," said Pemberton. "It has a private pool and garden and stunning sea views."
Typical two-bedroom apartments in the Platja d'Aro area start from around €170,000, a good example being a frontline two-bedroom apartment available through Costa Brava Fincas for €210,000.
Quality Estates, another local agency, highlights the popularity of the Calonge area. "About 25 per cent of our clients are British," said Arjan de Goede, a co-owner of Quality Estates. "They like the Calonge area and in particular the well-maintained Vizcondado de Cabanyes urbanisation, which is a five-minute drive from the beach and amenities. We recently sold to a British couple with two children who bought a three-bedroom villa with swimming pool for €355,000. They bought it for holidays but also for an investment, renting it out through us."
Going forward, the Costa Brava will never appeal to winter sun-seekers and it's not likely to be a hit with stag parties, thankfully.
The Ancient Greeks hung around there for a few centuries and I know I'll do my best to do the same…