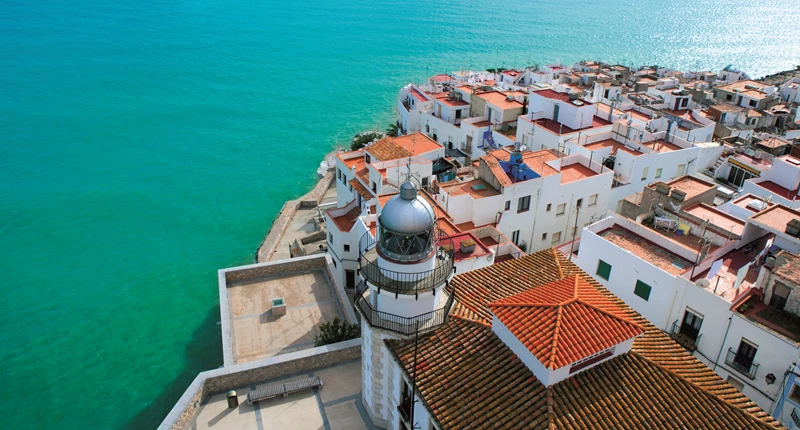 Where is it?
The Costa del Azahar lies on the east coast of Spain, bordering Catalunya to the north. The picturesque northern part of this coastal stretch, the Baix Maestrat, is in the province of Castellón and is located roughly 120 miles south of Barcelona and 60 miles north of Valencia. There are low-cost flights to Valencia, Reus, Barcelona and possibly one day to the newly opened Castellón.
Different from other costas?
The Costa del Azahar is regarded as part of the "real Spain", in contrast to some better-known and more densely developed costas. Development especially in the Baix Maestrat has always been low-key, yet it is midway between Barcelona and Valencia for big city life if you need it.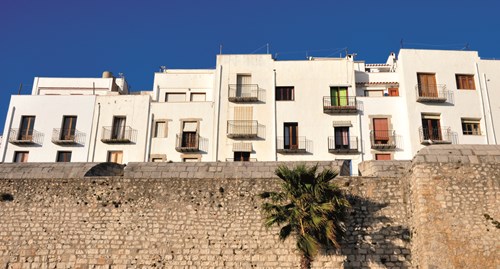 A Game of Thrones connection?
Most towns in the area are traditional Spanish working towns and villages, so the area is not very tourist-driven and lively all year round. But there are excellent Blue Flag beaches and beach holiday facilities, such as in Vinaròs and Peñiscola. The two lively neighbouring coastal towns of Vinaròs and Benicarló each have about 25,000 habitants, with all the amenities that you would expect, including a modern hospital. Peñiscola has been popular with French buyers for some years and now benefits from a charming French/Spanish flavour. Its old town is clustered around the castle, a Templar fortress dating back to 1307 and set on a small peninsula. Here you find a variety of boutique shops, restaurants and tapas bars. Peñiscola was a location for the 1961 film El Cid, starring Charlton Heston and Sophia Loren, and in 2015 for Game of Thrones.
And orange blossom?
Step back just a few paces from the coast and you find yourself in a world of rolling hills, with orange, almond and olive groves laid out on terraced land, lined mile after mile with dry stone walls. In this landscape lie beautiful towns and villages such as Cálig, Sant Jordi and the hilltop village of Cervera del Maestre. This costa is also known as "the orange blossom coast". There are countless possibilities for cycling and hiking and the Panorámica Golf & Country Club is also in this area.
Authentic Spanish life
You would have difficulty finding restaurants serving an English breakfast; instead there is an excellent variety of restaurants serving mainly Spanish cuisine, from home cooking to "Michelin-rated", often reinterpreting and elevating traditional Spanish cuisine. Being part of the community of a Spanish village or town in this friendly area, it is easy to immerse oneself in the relaxed atmosphere of Spanish life, enjoying an unhurried lunch, or participating in the many lively traditional fiestas that take place throughout the year.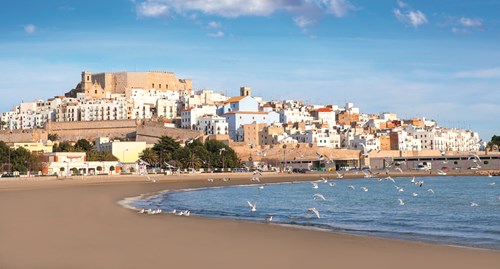 Who buys here?
Foreigners who move to the area are generally keen to learn Spanish and integrate into the local way of life, while at the same time enjoying contact with like-minded British and other international residents. Creative and ecologically minded people have also been drawn to the area, for example to Cervera del Maestre where you can find an international artist association and gallery as well as a shiatsu and yoga school which hosts workshops for clients from around the world. Some ecologically based cottage industries have also been set up, including agriculture, wine and olive oil production.
What can you get?
There is particular interest at present in traditional village houses, especially those located in the villages close to the coast, such as Cervera del Maestre, Sant Jordi and Cálig. Prices start from about €30,000 for a renovation project and €100,000 for a restored property. There are also secluded villas dotted in the hills easily accessible to a village as well as the coast. These individually designed, spacious villas usually come with swimming pools and some three acres of land and offer panoramic views.
Prices start from about €300,000. Beach properties, especially in Peñiscola and Vinaros, remain good investments with strong rental potential. Good-quality apartments start from €70,000, semi-detached houses from about €150,000 and detached villas from about €200,000. As this part of the coastline is still relatively undiscovered property prices have in general remained lower compared with the other costas. According to recent government figures, house prices in this province (Castellón) are 9 per cent to 19 per cent cheaper than in the neighbouring provinces of Valencia and Tarragona respectively. For a selection of properties available in the Baix Maestrat area, visit carobtree.co.uk.