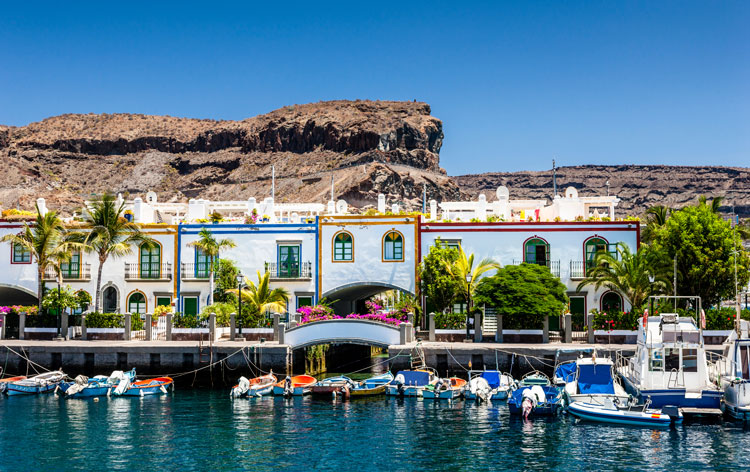 Tenerife feels like it is a long way from Europe, even though it's part of Spain. Senegal's capital Dakar is closer to it by plane than Madrid, and northern Europe is four hours away. You wouldn't guess this when you walk around Tenerife's main tourism hotspots such as Playa de la Americas, which I visited recently to take the Brexit pulse of this island.
One thing is for sure here, it's an economy significantly dependent on Brits. Two million of us take a holiday on the island every year, while approximately 45,000 Britons live here too, either for all or part of the year. They make up about 5 per cent of the total British population in Spain.
When I was on the island in late January the main strip in Playa de las Americas was an agreeable 21C and packed with wintering retirees as well as families recovering from the rigours of Christmas and the New Year, and a few from stag dos, all British.
The island is also a mecca for middle-aged-men-in-Lycra cyclists from the UK (like me), who regularly swarm around the hilly roads that necklace its central volcano. Most famously this includes Chris Froome and his Team Sky colleagues, who frequently train here during the winter.
I didn't see Chris, but I did talk to many Britons about Brexit while I visited the island's bars, restaurants, cafés and the recently opened Hard Rock hotel too. Understandably, it's a hot topic here. The mood among the Brits is defiant. They say that particularly in Tenerife, but also within Spain in general, Britons play an essential role in keeping the local economy afloat.
As one put it to me, there is an economic advantage to Spain keeping the status quo, so the Spanish government is going to strike a deal with the UK to maintain most expats' healthcare and residency rights.
One guy in his late-50s who was having a coffee in one of the cycling cafés in sky-high Vilafl or (halfway up the volcano) told me and my friends how he was planning to retire to Tenerife and buy a house despite Brexit. "I am bringing with me a good pension, spending hundreds of thousands on a nice villa, so why would the Spanish government want to stop me?"
I could see what he meant. The resident British expats here, who cluster in the greatest numbers in the southwest of the island, are the main customers of many food shops, bars, restaurants and other businesses. There is also an army of Spanish property management specialists – pool, water filter, TV and broadband fixers – dependent on the Brits.
The chat in the bars was that the current system where Brits obtain a rolling five-year "residencia" card (and sometimes must prove they have an income to support themselves to get it) will carry on regardless. There were worries. The greatest one among those I talked to is that the Britons who work in the Tenerife tourism industry face a more uncertain future in two years' time, when the UK quits the EU.
If the UK prevents all but highly skilled Spaniards from working in the UK, it is likely that the business owners, guides, resort reps and bar workers who earn a living in Tenerife may find employment more difficult by 2019/20.
Overall I notice that the retiree Brits here are much more relaxed about Brexit than the ones I spoke to in France last year.
Unlike in France, few if any Brits here are considering applying for Spanish citizenship. Perhaps it's because they feel more secure; there's much more of an expat community feel here and I guess there is strength in numbers. Whether it's misplaced or not remains to be seen.