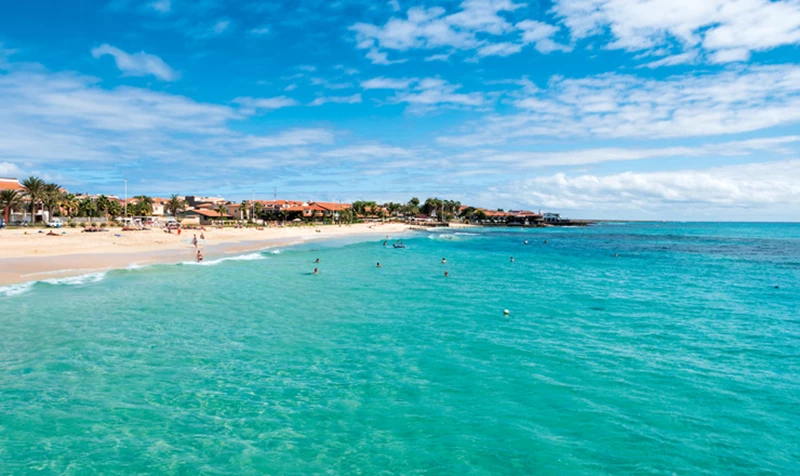 Our TV presenters spend their days helping people find their dream homes but among all the locations they visit, what has caught their eye? We asked the question and some of the answers may surprise (and even match!)
Jasmine Harman - Sal, Cape Verde
"If you want to go somewhere only a 5.5 hour flight away where you can switch off and sunbathe in the winter, Sal (Cape Verde) is perfect. Don't get me wrong, it has its advantages and disadvantages. The landscape is pretty barren away from the resorts and it certainly isn't the finished product where infrastructure is concerned. But what it lacks in mod cons, it more than makes up for in charm.
The people are some of the friendliest I've met and the vibe is relaxed. Indications such as number of viewer enquiries, large scale investment and confidence returning to the market would suggest it is set to rise again."
Amanda Lamb - Margaret River, Australia or Provence, France
"If money was no object - and this is pure fantasy - it would be Margaret River in Western Australia. I have visited several times and filmed there in 2008, and it is without doubt my favourite place in the world. It's got huge wild beaches, amazing vineyards dotted along the Caves Road, great food, wonderful people and beach houses to die for.
"Closer to home, it would probably be the south of France, as I always love spending time there. An archetypal Provencal farmhouse with soft blue shutters and a pool would be a dream."
Scarlette Douglas - Lake Como, Italy
"Funnily enough I am looking at buying a property this year! A couple of weeks before Christmas I filmed with a lovely couple for the TV show. They fell for the final property we offered, but in order to buy it, they needed to sell an apartment they currently have on Lake Como [northern Italy]. I'd never been there and heard it's incredibly beautiful, so I am in discussions with them to potentially take it off their hands!
It would be a brilliant investment and fantastic holiday home to call my own. My budget is around £150,000 for the property and renovation but I estimate it could be worth almost double that when finished."
Danni Menzies - Costa Rica
"I've always thought my answer to this question would be Barbados, I love the place the people and the vibe is unbeatable.
However, I'm in Costa Rica right now and I've totally fallen in love, for so many reasons - it's so lush and green with incredible wildlife, you can step of the beach and be in the jungle, I've already met a monkey, a lot of crocs, my next stop is the sloth sanctuary!
You get a lot more than in the Caribbean and the fact the jungle is on your doorstep really appeals to me!"
Ben Hillman - California, USA
"Choices, choices galore but if I could have any property in any location it would be a Le Corbusier or Frank Lloyd Wright inspired modernist villa nestled somewhere semi remote along the Pacific Coast Highway in California, equidistant from Los Angeles and San Francisco.
With sequoia woods to the rear of the property, elevated sea views and access to a private beach. With a classic Porsche 911 in the garage of course! Just a small wish really, not quite sure why it hasn't happened yet..."
Jonnie Irwin - Morzine, France
"A Place in the Sun like sending me to Southern Spain but as lovely as it is, it is not my dream place! If I could by any overseas property this year, I'd be typing Morzine into aplaceinthesun.com. Not only does it have great skiing and snow-boarding across the huge Portes du Soleil ski area, but the lifts are open from June through to September for mountain biking.
With beautiful weather in the summer and being just 90 minutes from Geneva airport makes it a brilliant second home location. There's a five-bedroom chalet for sale which would fit the bill quite nicely!"
Laura Hamilton - Morzine, France
"I would still say Morzine is a great place to buy. Not the norm of A Place in the Sun - most people would probably think it's more of A Place in the Snow! - but Morzine is actually a great place in the summer as well as the winter.
There is lots to do year round and it's a definitely a place to watch property investment wise. So much so, we were about to buy a place in Morzine last year when we changed tack for a UK investment."