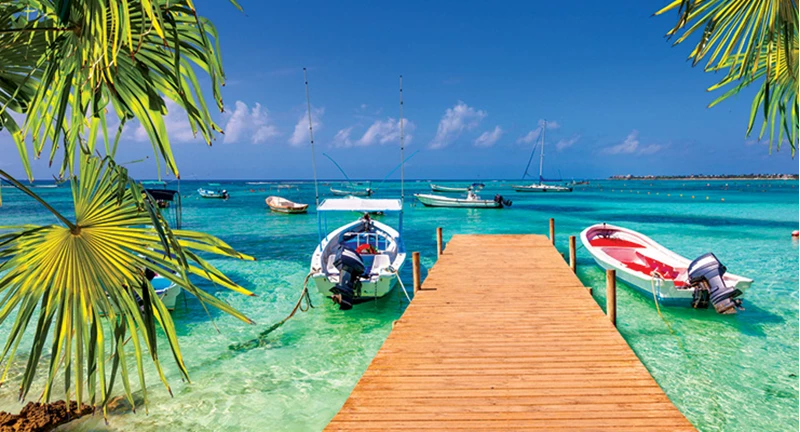 At this time of year what could be dreamier than a palm-fringed beach and a bath-water warm sea in the Caribbean? There is nowhere quite like it for laid-back yet lively beach life and only eight or nine hours away by plane. It's crept back into our 10 Best Places to Buy Abroad in 2017 as security concerns rule out a few other winter sun favourites.
So where do we like to buy? Barbados is a firm favourite with tourists and property buyers looking for fabulous beaches, great nightlife and a relaxed, family-friendly vibe. The island is also popular with celebrities who like to hang out at its glamorous hotels and restaurants. Footballers Wayne Rooney and Gary Lineker both own there, as does the family of Jodie Kidd. The Brits have always had a good relationship with Barbados and are by far the biggest proportion of property buyers.
This is partly because it's a safe and stable location but also because it's easy for us to live there. English is the official language, the legal system is based on ours, they even drive on the left. Post the 2008-crash, property values on Barbados dropped significantly. and it's still a good time to bag a bargain. The market is improving but, in some areas, prices are 20 to 25 per cent below what they were in 2008.
Antigua has been the stand-out performer for us this year - enquiries have risen by an impressive 72 per cent this year, and it's not hard to see why, it's a fabulous and unspoilt island with a flurry of new investment in the pipeline, from celebrity resorts (Robert de Niro) to new beachfront developments (Pearns Point in the west) and the upgrading of popular yet tired resorts (Jolly Harbour).
There's also the diverse and beautiful St Lucia, the tax-efficient Cayman Islands and the Bahamas, or St Kitts and Nevis. More exclusive locations are Mustique, Anguilla and the British Virgin Islands.
It's not technically the Caribbean (we know) but for many of the same reasons (climate and natural beauty) Costa Rica has been a big hit with our property hunters in recent years.