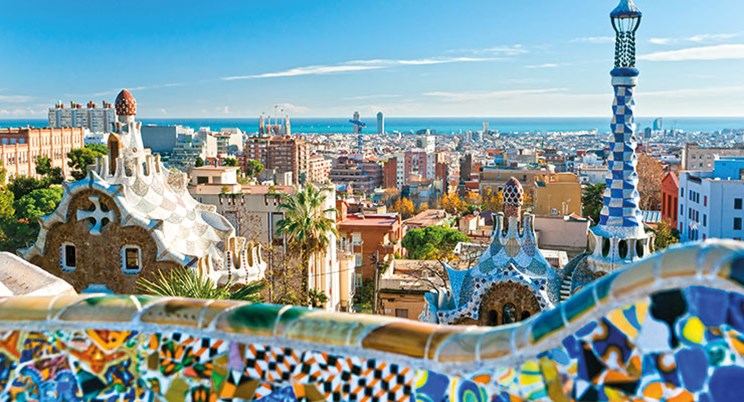 Where is it?
This one hardly needs introduction but it's north-west Spain, a two-hour flight from the UK and reached by a good choice of airlines. Barcelona is the capital of the region of Catalonia (or Catalunya) and it sits on the coast, south of the Costa Brava.
Not like the Costas then?
Barcelona tends to attract a different type of house hunter to the southern Costas. Although the city does have urban beaches it's culture-seekers who tend to buy a second home in the city, not those who want purely beachlife. But investors are also targeting it for the returns too - from long-term lets to locals or expats to holiday lets (see below). The Barcelona market is 85 per cent local demand so it's not just international buyers (led by the British). Being a city, prices are higher too: you won't find any new developments of holiday apartments for £100,000 or £200,000.
But an urban beach resort?
Since the 1992 Olympics the focus of the city has extended to its beaches, and there are now stylish restaurants in the port, and a whole new master-planned community across from the sea at Diagonal Mar. This offers a mix of Miami Beach style glass condominiums to target the top end, and affordable housing for locals. The medieval old town, or Gotic, full of townhouses subdivided into apartments, is also next to the sea, but central.
Affordable and fun?
For anyone who loves the buzz of a city, especially a vibrant Catalan one that offers great food, art, a hipster scene (and the beach) and also mountains nearby, Barcelona is much more affordable than other European cities, including Madrid (no coast!). Its prices per square metre are a third of those in Paris, for example, and much less than central London. Prices are still 30 per cent down from the global downturn.
What property to buy?
Whilst you can buy an apartment to do up for less than €200,000, by far the best option are some of the new refurbishment projects coming onto the market - the product of both global and local developers buying up old stock in and around the old town. Cluttons Barcelona is selling turnkey apartments in several new schemes, with the most affordable being Anselm Clave, in the Gotic, with one-bedders from €250,000 - only one street from the famous La Rambla. Up another notch and you can pay €360,000 for a larger one at Correu Vell, also in the Gotic.
If you want to be in the main commercial and tourist district, the Eixample - a grid of wide tree-lined grand boulevards - you'll need deeper pockets. There are some superb Modernist buildings, and some fabulous examples by Barcelona's most famous architect, Gaudi. Prices in the Eixample are €5,000 (£3,863) per m2. Districts on the up are Gracia, Poblenou, Sant Marti and trendy Born, whilst those already at the apex are the most exclusive districts - where some of those Barcelona football team live: Sarria and Pedrables with leafy streets, large detached villas and proximity to international schools.
Are holiday rentals tricky?
Any property rented for short-term or holiday rentals (including Airbnb) requires a licence. There is currently a moratorium on the granting of new licences (a one-year ban has just been extended for another year) so whilst some people rent illegally, you can rent long-term instead (there is definitely a market for this) or there is reportedly a secondary market for licences if you have €50,000 plus to spare. The healthy returns for this popular tourist and business location can make even this hefty outlay worthwhile for investors.