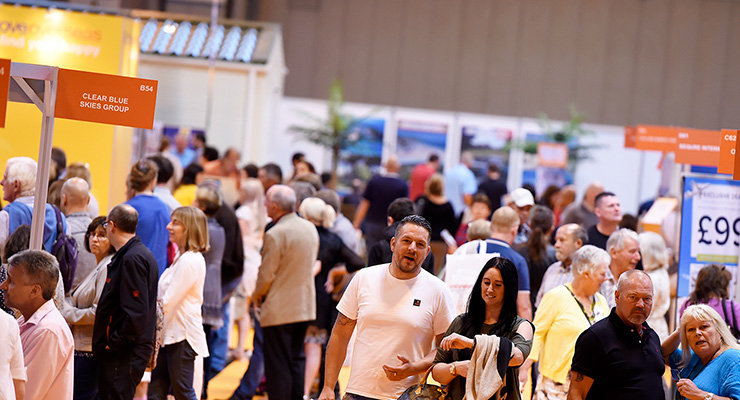 Over 6,500 property hunters attended A Place in the Sun Live at the NEC Birmingham 23rd - 25th September. The largest overseas property exhibition in Europe hosted 130 exhibitors from across Europe and the rest of the world giving visitors the opportunity to interact with a range of sellers from multiple countries, all in the same place.
On hand were property agents and a host of industry experts to answer questions at the first A Place in the Sun Live event since the Brexit vote took place. Optimism ruled with reassuring comments from journalists, tax advisers, the Foreign & Commonwealth Office and Department of Health.
Amanda Lamb, Jasmine Harman, Jonnie Irwin and Laura Hamilton all made guest appearances and visitors could take a screen test to be on the TV show. The positive sentiment showed the resilience and motivation behind British buyers.
"Brits are acquisitive when it comes to bricks and mortar and it will take more than this to put them off eyeing property in their favourite country. As you would expect, anyone planning to buy property in Europe came with plenty of questions and it was our aim to ensure we had experts on hand to answer them" said organiser Andy Bridge. "We see the lifestyle benefits an overseas property brings, it may be a little more expensive now given the exchange rate but the demand is still there".
A Place in the Sun Live is an overseas property exhibition aimed at helping move forward with their property purchase plans. The next event is a brand new show at the SECC Glasgow 29th - 30th October showcasing properties from around the world and bringing the latest information, advice and market news.