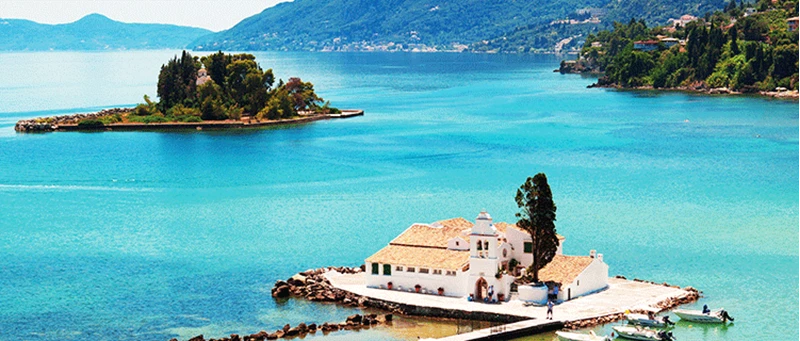 Few destinations have Greece's appeal and especially the country's sumptuous islands. Stretching from Corfu in the northern Ionian Sea to Crete in the south, everyone has a favourite but buying here shouldn't always be an affair of the heart. When it comes to the islands, accessibility is key, but will economy-driven changes affecting Greece's transport links help or hinder buyers?
As part of bailout privatisations to keep Greece in the eurozone, Fraport AG, the German company, has taken over 14 Greek airports including Rhodes, Corfu, Mykonos and Santorini, and hopes are that the €1.23bn deal could lead to a greater choice of flights with year-round connections for some, rather than a change in Athens.
Ferries are still the only way to reach many smaller islands and buyers must factor in potential cancellations and delays especially if they intend renting out their properties.
Buying on a larger island with its own airport reassures buyers, says Rachel Morris of Crete-based Dreamcatchers: "Ryanair is investing massively in Chania airport and their additional Chania flights have boosted the market. They've been talking about running flights all year round which will be fantastic."Here we take a look at some of the most popular options …
Corfu
The market has been busy on Corfu with the bulk of buyers often having holidayed on the island for years, says Diana Giannoulis of Corfuhomefinders: "We often find two or three generations have been coming here."
Based in Dassia on the east coast, the agency is soon to have a second office in Corfu Town. Giannoulis finds the eastern coastal stretch up to Kassiopi is popular but pricey, so buyers often look further afield.
Challenging the public perception of Greece's migrant crisis is an issue: "Apart from fundraising and raiding wardrobes to send clothing we're totally unaffected," says Giannoulis.
Property is available at all levels of the market "from a pile of stones for €20,000 to multimillion-euro villas" with 55 per cent of clients from the UK. "We know exactly what they want," says Giannoulis who has lived on the island for 35 years, although buyers frequently surprise her with their depth of knowledge.
Northern and eastern Europeans and, more recently, Israelis are also buying here. Corfu will benefit from Ryanair's recent expansion, with a Corfu hub opening, and domestic flights from Athens recently started, connecting with Stansted flights.
Rhodes
Greece's fourth largest island basks in 300 days of sunshine a year, making it one of the country's most attractive destinations and demand is on the rise. "Prices for luxury holiday real estate had decreased but are rising again due to demand. Now is the perfect time to invest," says Georg Petras of Engel & Völkers.
Smart villas and pools, especially with sea access or unique views, are popular as are large land plots. Emmanouil Zervos, the agency's sales manager, agrees that the market is surprisingly buoyant.
"Last year we finished 18 per cent up on 2014," says Zervos who believes that the location of Rhodes, further from Turkey, has protected it from the migrant crisis and that Greece's frequent appearance in the news is positive. "People see it on TV and want to come here. The crisis in Turkey and other parts of the world is actually improving tourism which then boosts the property market."
The island's year-round appeal also protects it. A popular stop-off for cruise ships, Rhodes Town still thrives throughout the winter months, and its charming, walled old town and numerous archaeological sites attract visitors.
Diagoras airport has been taken over by Fraport AG with rumours that winter flights may soon operate. Bargains are out there, says Zervos: "The south is a good place to find good value: infrastructure improvements are happening all the time so it's a good place to invest in now."
Last year Zervos found that owners wouldn't accept any offers as they were worried about Greek banks going under: "But everything's back to normal now."
In part 2 of our Greek island series we'll be looking at Kefalonia, Crete and the Peloponnese...