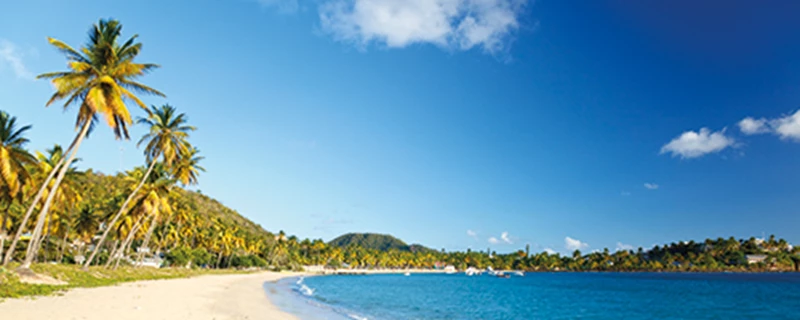 Even experts can make mistakes when it comes to buying property abroad. Here we speak to seven industry professionals about what they wish they had known before they bought...
Relying on one airline route to reach it
Ginetta Vedrickas, Property journalist
House in Slovakia
"In 2007 (at the height of the boom!) I bought my medieval town house in the beautiful walled town of Levoca near the Tatras in Slovakia as it was an easy fifteen minute drive to Poprad airport which had flights to the UK. Two years later Sky Europe went bust necessitating a three-hour drive to the nearest airport.
The road's improved today but back then Bratislava took over three hours across winding roads and occasional dirt tracks. Across the border in Poland, Krakow is a similar distance through the Zakopane mountains which had alarming signs in the forest warning us not to get out because of bears! Luckily Wizz Air now flies to Poprad."
I wish I'd have done it sooner
Laura Hamilton, A Place in the Sun presenter
Apartment in San Pedro, Costa del Sol
"Don't be afraid of an overseas project. There are plenty of British tradespeople working in Spain who are reputable and happy to help and if I'd been braver I would have done it sooner. Make a start this evening!
Underestimated running costs
Nigel Lewis, Property commentator
Ski apartment in the Pyrenees, France
"Theone-bed property in La Mongie was bought in 2009 with a nine-year long leaseback deal; I earn a guaranteed €7,500 annually but can only use it for a week each year. My lessons learned? When working out if a property will break even include the legal and tax costs. Many sales people skate over these but for me they total €1,200 a year. This extra cost means my flat sometimes costs more to run that it generates in income.
Also, ensure you speak (or know a friend who speaks) the language. All my annual paperwork about tax, accounts and property management is always in French. I get my Belgian sister-in-law to translate documents because otherwise I'd miss important notifications and potential costs."
I wish I had known what they were going to build near my house!
Alex Radford, Solicitor and abogado
Villa in Malaga, Spain
"We built a house in Torrox Costa, Malaga, that was finished in 2005. The Town Hall plan for some land nearby surprisingly changed and allowed some ugly light industrial units. I am happy where we are but I may have decided to buy an alternative plot if I had known!
Lesson: if land can be built on in front of you, then quite possibly it will be built on! Beware."
Facilities that don't get built
Cathy Hawker, Property writer
Resort property in Antigua
"I wish I had known that facilities shown on a sales plan don't always get built. My tennis-obsessed husband and I bought an off-plan three-bedroom townhouse on a new resort in Antigua in 2004.
Despite the inevitable Caribbean delays, a dire global recession and changes to the resort's management structure our townhouse was completed in 2009. The resort is open and successful but twelve years on from our purchase we are still waiting to hit the first ball on the tennis court that should have been directly opposite our front door."
Not getting mortgage approved first
Clare Coombs, Sales agent for Home Espana
Costa Blanca, Spain
"I bought a three-bed villa in Los Dolses near Villamartin in the Orihuela Costa. I wish I had known to get my mortgage in principal before viewing properties as I would have saved so much time and would have helped me more when negotiating!"
Under-budgeting rebuild costs
Richard Way, Property Writer
Southern Italy
Don't be fooled - buying a pretty plot of land with a ruin on might be cheap, but the cost of turning that into your dream holiday home probably won't be. Character properties with strict guidelines on restoration get even more expensive. I learnt this the hard way when I bought a ruined protected trullo in Puglia, southern Italy.
The trullo sat on a two-acre plot just outside Ceglie Messapica. Being unique to Puglia, trullos must be rebuilt using local limestone and in the appropriate style, including the conical roof. These rules all help to add to the restoration costs, including artisan builders.