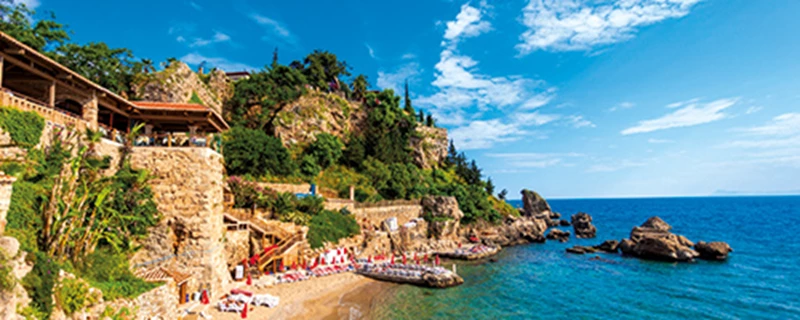 With a vast and stunning coastline that gets easier to reach each year, southwest Turkey remains one of our favourite places to buy - despite falling a couple of places down our rankings this year.
It's difficult for some buyers to divorce what is happening on Turkey's eastern border with Syria with the resorts on the south-west coast so that has caused a dip in interest this year but that doesn't seem to have put off Middle Eastern buyers flocking to Istanbul to invest flight capital" in this booming city.
The Turkish economy is good (the country is projected to beat the 24 EU member states with GDP growth of 3.2 per cent in 2015) and in the Knight Frank Global House Price Index (2015 Q3), Turkey is actually top - in terms of property price growth with prices up 18.9 per cent year on year. (The UK is at number 29, for the record; Spain is at number 42.) This is a result of the above mentioned levels of foreign investment, expanding population but also a slowdown on construction putting an upward pressure on prices.
Despite fierce competition in the last few years from "bargain" Spain, Turkey still remains great alternative to the Costas for coastal properties well under the £100k threshold; whilst at the other end of the spectrum it attracts high-end buyers for its a ordability when weighed against the Cote d'Azur or Sardinia.
The hot spots are Bodrum, Kalkan, Fethiye, Altinkum and Antalya. Over 35,000 Brits own a property in Turkey, along with a good number of Scandinavians, continental Europeans and a growing number of Middle Eastern investors.
Each year it gets slightly easier to buy and a more firmly established market for overseas buyers - in fact news has just been released that Turkey is introducing its own 'golden visa" scheme to attract investors seeking residency.
Popular Places in Turkey on aplaceinthesun.com
Kalkan
Ovacik
Fethiye
Altinkum
Bodrum
Dalyan
Uzumlu
Alanya
Hisaronu
Kusudasi