Jasmine and our TV crew have been busy this summer with several sets off property-hunters seeking homes north and south of Alicante. What would they find? How far would their budgets go? Here Jasmine picks out some highlights.
The Costa Blanca is certainly in favour at the moment with our property-hunters and it's not hard to see why. Could it be the 120 miles of gorgeous Mediterranean coastline with 160 Blue Flag beaches? Or maybe the 300+ days of sunshine each year? But add to that the property that is amazing value for money and we have the answer.
Two million British tourists flock to the Costa Blanca each year, and I'm lucky enough to have spent a lot of time there over the past decade so have really noticed the changes the area has gone through.
Take the infamous resort of Benidorm, which despite its reputation for being a bit tacky and full of high-rises, seems to be experiencing a resurgence in popularity - perhaps because of investment into the area but also perhaps because of a certain hit TV sitcom!
I've been on the ground in Spain for the last few weeks filming looking at what's available, talking to agents, vendors and locals and getting the lowdown on what the future holds for this popular area of Spain.
If you're thinking of heading out there with a mind to purchase a home, you might find it useful doing the same - research is so important, and remember that the different parts of the Costa Blanca differ quite dramatically, both in scenery, language, ambience and of course, cost.
After falling 50 per cent after 2008, property prices have been stable for approximately two years, and in some areas are even gradually beginning to rise again for the first time since the market crashed in 2008.
Properties are priced far more realistically now; gone are the days when you could knock 50 per cent off the asking price. Most agents now say 5-10 per cent below constitutes a good offer.
So where are they all looking? I have picked out a few highlights to give you a flavour.
La Marina Alta - How far will £130k stretch?
My first house-hunt on the Costa Blanca this year was in the Northern Costa Blanca, in the part known as La Marina. La Marina itself is divided into La Marina Baja (the south) and La Marina Alta (the north).
Northern Costa Blanca is known for being quieter and more traditionally Spanish than other areas, and Dénia is the main town. Property prices may not yet have risen in this area but homes are selling much more quickly and enquiries have gone up.
Our house-hunters, Pia and Stephen Abbott had a budget of £130,000 and wanted a traditional Spanish finca in a small community where they could integrate.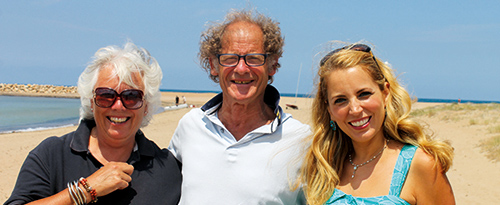 Stephen had made a miraculous recovery after a heart operation just a year before and they both wanted to celebrate their second chance by living life to the full, and taking advantage of the health benefits of living on the Costa Blanca. They needed space for their children and even for future grandchildren (that's good long-term vision!). We knew that for the budget we'd have to look further inland, but where?
The first property was a two-bedroom 2-bedroom detached villa for approx. €165,000 (£117k) in La Sella - technically an urbanisation but very well established one that feels more like a town, with plenty of amenities, a golf course, and amazing walks through the Montgo national park. The sandy beaches of Denia and Javea are easy to hand.
For something oozing with character, it's possible to find a 100-year old renovated town house for approx €199,000 (£141k) with a courtyard garden and small private pool and three bedrooms in the quiet, historic village of Rafol de Almunia with Arab origins.
Alternatively, Benissa is one of the oldest towns on the Costa Blanca and has a wonderful medieval old quarter, but is surrounded by terraced vineyards, mountains and tiny bays. You can buy village houses or fincas - rural farmhouses - and we found a three-bedroom finca with a pool and stunning views, on the outskirts of the town for €189,000 (£134k. For this budget, some modernization is required, but the small rural hamlet had a lovely community feel.
Meanwhile, Benissa Costa is an exclusive area comprising of mainly detached villas rather than apartments (according to our agent, two Premiership footballers have bought in the area within the last year!). There we found a two-bedroom house with a beautiful garden for €195k (£138k).
Torrevieja - Choices galore from £35,000 to £75,000
Torrevieja is one of the cheapest places to buy on the Costa Blanca and as a result very popular. There's plenty of homes to choose from: there are approximately seven properties available for every three people looking so demand has not yet caught up with supply. You can pick up a basic two-bedroom apartment from as little as £35,000 whilst a sea view will set you back roughly double that.
There are many high-rise apartment buildings, a good range of amenities and plenty of nightlife - it's hard to believe this was once a small fishing village! Since I first visited the area looking for property ten years ago there have been vast improvements to its image and a new promenade has made it a more pleasant place to stroll along the coast.
There are currently six new developments being built in Torrevieja that are very popular with the Scandinavian market, who want glossy, brand-new, high-spec homes that start from around £85,000, whilst the British buyer is generally after a re-sale bargain. There are still around 200 bank-repossessed properties available, accounting for approximately 20 per cent of properties (a few years ago this figure was 50 per cent).
It's worth hunting out the bargains in Torrevieja as you could go into one block of flats and find almost identical apartments on the market for £65,000, £55,000, or £50,000 which mainly depends upon what the sellers paid for them initially - average prices have gone down from €151k in 2006 to €98k in 2015. Although prices are still low, enquiries are up 20 per cent on last year.
The high number of British expats in the area has led to Torrevieja being nicknamed 'the Costa del Yorkshire' by some holidaymakers, with our house-hunters Brian and Elsa Surridge (actually from Sussex!) wanted to join the leagues of British retirees spending extended periods of time there. They had a budget of £75,000 and wanted a modern 2-bedroom apartment with some outside space.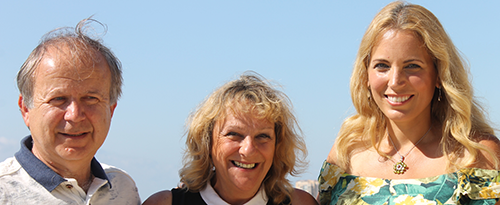 Again, there was a big choice of property options for them. For example, Torre La Mata (also known as La Mata) is a beach suburb of Torrevieja that has retained more Spanish charm and fewer high rises than other parts. It is named after the natural salt lake of La Mata - one of the two in the area.
You can get a two-bedroom duplex 300m from the nice beach, with sea views, a communal pool and an asking price of approximately €105k (£74,500). It needed a little updating, but offered everything they wanted and £24 per month condo fees is not too hard to swallow.
Part of La Mata is Aguas Nuevas and the property landscape changes from apartment blocks to urbanisations, with more spacious homes. Here we found a two-bedroom house with communal pool, balconies and roof terrace with views of the salt lake. Naturally a more modern property is more expensive (€119k/£84k) although we were told that price was negotiable.
Another beach area that is a little more upmarket (and a little more expensive) is Mil Palmeras, going south, below Dehesa de Campoamor. It's full of lovely restaurants, bars, a stunning beach, and an authentic little town square.
We found a rare treat, a two-bedroom frontline apartment for €115k (£82k). There was no pool other than the giant salt-water pool just in front called the Mediterranean Sea!
Unfortunately I can't repeat Elsa's first words when she came through the front door! We always try to capture people's genuine reactions on camera, by not allowing them to see the properties in advance, but in this case we had to run a second take that was suitable for daytime TV! The views were jaw-dropping: even lying in bed in the master bedroom, you could see the sea.
Other options that we found are a semi-detached villa with a roof terrace and beautiful shared pool in Playa Flamenca, a bustling, year round town that is very family-friendly with a big Saturday market every week (and a 10-minute drive from Torrevieja itself and the popular La Zenia boulevard shopping centre); or a contemporary two-bedroom apartment just a stone's throw from the sea in Cabo Cervera.
You'll have to watch the TV series to find out which one our property-hunters went for!
Orihuela Costa - Plenty of options for £65,000?
My final house-hunt on the Costa Blanca for this series took me to the southernmost part, Orihuela Costa. I had dipped my toe in the water here during the previous house-hunt around Torrevieja, as they are only a short drive away from each other.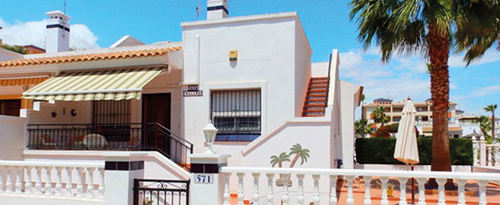 I discovered that not only are properties costlier in Orihuela, they are also selling much more quickly and some properties were even receiving more than one offer, which is something local agents told me has not happened in years.
Although Orihuela Costa is only 10 miles long, every one of its 14 beaches has a Blue Flag and there are currently 20 complexes being built - again, driven by the Scandinavian market who like to buy off plan and want shiny new homes.
The area around La Zenia Boulevard shopping centre has experienced a mini boom since it opened 4 years ago, and according to a local agent the average price for a 3-bedroom property in Orihuela Costa is around £136,000 which has increased from £127,700 since the beginning of 2015 - but, importantly, going just 10-minutes inland from the coast could cost you 50 per cent less!
My house-hunters, mother and daughter, Jo and Jenna from Wigan wanted a place to accommodate eight people, with a pool, within 20 minutes from the coast, for a budget of £65k. Was it a big ask? Well yes you can find three-bed properties (with a sofabed in the lounge) for this budget. We found a three-bed townhouse in the huge gold urbanization of Vilamartin for €82,000 (£59k) or the same in Playa Flamenca.
We also cheated a little bit and went a few minutes across the boundary into Costa Cálida, to the Spanish working town of Balsicas. It was charming and authentic and felt like the "real Spain".
We found another three-bedroom townhouse, this one with two bathrooms and a communal pool, around 15 minutes inland from the coast - for a "negotiable" €95,000; and Pinar de Campoverde, situated on the borders of the Alicante/Murcia regions semi-detached three-bedroom house with lovely outside space, on the market for £65,000 (€89,750).