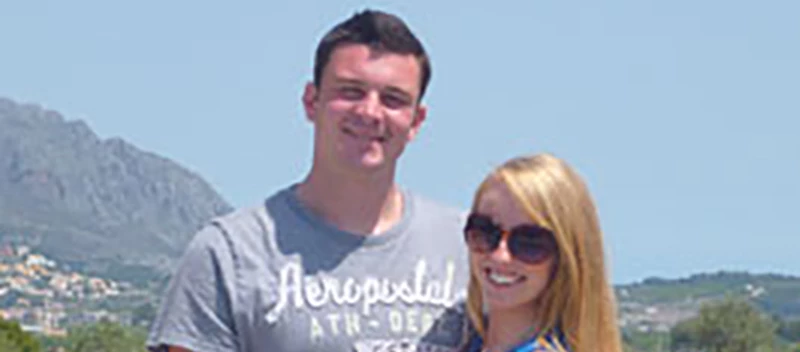 Jeremy and Janet Duffield from Devizes found their perfect second home in Orba, a town just inland from the Costa Blanca.
They bought a three-bedroom, two-bath villa in the town of Orba, 20 minutes inland from the pretty beach resort of Dénia on the northern Costa Blanca, last October. They paid €225,000 for the property, which is part of a small urbanisation, plus buying costs of around 9%.
The couple, who have two children, George aged 21 and Jack, 18, are looking forward to family holidays there in the short term, but hope to retire to Spain a few years down the line.
Good access from the UK combined with the charm of an inland town that's a short drive from the beach led the Duffields to search in the northern Costa Blanca.
"We didn't know the area at all and had originally looked at buying in Fuerteventura," said Janet.
"But when we went last March to A Place in the Sun exhibition in London, there were very few exhibitors that covered the Canary Islands so we started to look at the Spanish stands and quickly realised that you could get a lot more for your money."
"We also realised when we were doing some more online research that the flight schedules to Fuerteventura would not allow us to visit for long weekends and were fairly restrictive. Spain, on the other hand, is really accessible with a wide choice of flights."
"Our villa is within an hour of both Alicante and Valencia airports, both with routes to Bristol, our most convenient airport."
"Plus we knew we wanted to be somewhere that was a working Spanish town, rather than a tourist destination that closes down in winter. We can walk into Orba, which has a lovely traditional feel, where there are bars, restaurants and shops."
The Duffields found their villa during Janet's second trip out to the northern Costa Blanca, when she was accompanied by son George (pictured here with girlfriend Alice) and together they viewed properties.
They ended up being spoilt for choice: "In the end I had a list of about five properties, each of which I would have been happy to buy," said Janet. "But our offer was accepted in Orba and that was it."
"Apart from photos and videos that were sent back to my husband at the end of the day, he hadn't physically seen the property we bought, so it was a bit nerve-racking when we completed and got the keys in case he didn't like it - luckily he did!"
The Duffields' property, which they bought furnished includes a private pool, low maintenance gardens, traditional features, such as beamed ceilings and arched windows, and, of course, fantastic views.
There was only one thing missing, which they soon put right: "We decided to add a hot spa in December as we found the heated pool too cold!"
search property on the costa blanca