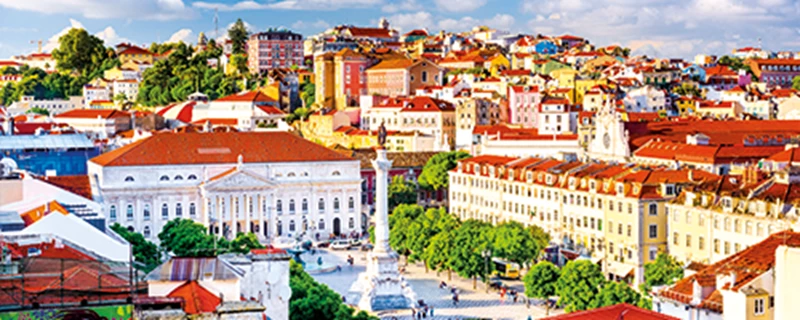 Portugal - Property Prices Rising Again
Figures released this summer offer proof that the Portuguese market is now firmly in recovery mode.
The RICS/Confidential Imobiliario (Ci) Portuguese Housing Market Survey for June indicates that the growth of transactions is gathering speed, price recovery continues across all regions and that tenant demand rises whilst rents hold steady (after years of persistent decline).
Newly agreed sales increased at the sharpest monthly pace since the survey was launched in 2010. Going forward, sales expectations are pointing to further growth: respondents in the survey (150 participants) predicted a 2.7% rise across Portugal in the next 12 months, with Lisbon and the Algarve both around 3%, and Porto slightly slower on 2%.
Browse properties in Portugal >>
France - the Brits are Buying Again
Although various sources of French property market data report that prices have stopped falling in some regions, it doesn't look as if there are noteworthy increases - yet.
BNP Paribas report that the number of transactions has increased amongst non-resident buyers - 1.5% on average, although those amongst the British have gone up by 33% - they are the busiest non-French buyers now. They have been most active in the Alps, Poitou-Charente and Provence Alpes Cote D'Azur (PACA).
The average purchase price across all nationalities is €315,000. According to Lloys Bank Private Banking, 51,000 British citizens moved to France between 2009 and 2014, making it the fourth most popular destination amongst those opting for a new life abroad.
Browse properties in France >>
Spain - New UK Flight Route to Valencia
Valencia's growing popularity as a city destination and its environs will be helped by a new British Airways route to the city from November 6th 2015. The direct route will involve four flights a week to start with, then six per week in the summer of 2016.
This route will also benefit the Orange Blossom coast - or Costa Azahar - north of Valencia, as well as the Gandia area south of the city, which is itself becoming a cultural magnet with numerous festivals and great museums.
Cyprus - Purchase Taxes Halved
In their ongoing reforms designed to encourage overseas buyers, the Cypriot government has reduced the property transfer fee levied on a sliding scale on all transfers of titles in Cyprus by 50%.
This tax bill was approved in July and will cover all transfers until 31st December 2016. Such a move by Cypriot lawmakers is designed to both stimulate the property market and encourage those who have not taken deeds from their respective development companies to proceed with transfer of ownership in their names.
In addition to this any property purchased during the same period (17 July 2015 to 31st December 2016) will not be subject to Capital Gains Tax (CGT) which is levied in Cyprus at 20%, even on a primary residence.
Browse properties in Cyprus >>