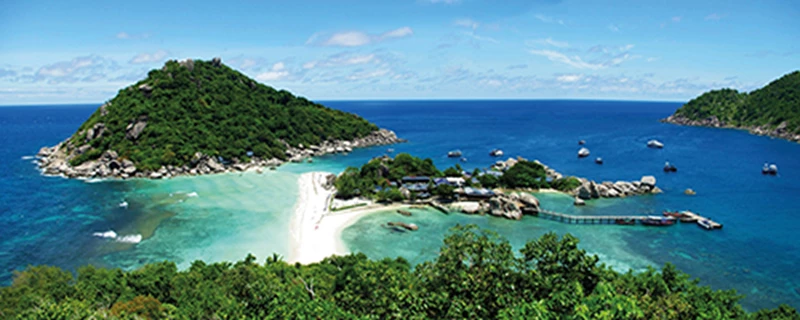 The Far East has long appealed to adventure-seeking Brits heading off on winter sun holidays, but the region is becoming increasingly popular with those looking for a more permanent change of scenery. With many of the fastest growing cities and emerging investment markets are in now in Asia.
It's not hard to see why - it has the same kind of weather that sees Australia constantly top the tables when it comes to most desired relocation destinations, but the cost of living is much lower. In Numbeo's Cost of Living Index for 2015, the UK was the 10th most expensive country to live in (Australia was No 6). In comparison, Thailand was No 87!
In addition to offering the opportunity to eat out for under a fiver, Thailand also has a very favourable retirement visa scheme in place for British expats.
But it's not all good news when it comes to bureaucracy - there are many restrictions on foreign ownership of property in Asia and expats need to make sure they complete all the necessary paperwork when buying property in Asia.
This is the first part of a series of articles on the property market in Asia and the Far East; in the next part we will be covering Malaysia and the Philippines.
Thailand
The Land of Smiles is one of the most popular Asian destinations for those looking to buy property and even last year's coup, which led to the current state of military rule, did little to impact the nation's popularity with Brits - more than 900,000 continue to visit each year.
And it is often these initial visits that provide the impetus for a longer-term move, says Trevor Watling, managing director of real estate marketing agency Resmapi. "Thailand is one of those countries that does get under people's skin. You hear 'I went to Thailand for a month but never left' rather a lot."
Unsurprisingly, it's the tourist hotspots that prove most popular with foreigners buying property, with Pattaya, Hua Hin and Phuket perennial favourites.
Pattaya, just a couple of hours from Bangkok, offers some of the cheapest properties, with condos on offer for as little as £25,000, although for that price you're likely to get the least appealing flat in an apartment complex in a less-desirable part of town.
"To get something nice you need to pay a bit more money," says Jason Harrison, CEO of GDI Overseas Property Group. "You are looking at about £45,000 for a good one- bed apartment and about £80,000 for a two-bedroom."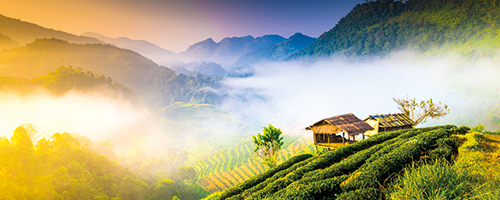 For those set on rock-bottom properties, a number of budget developments are springing up just down the road in Bang Saray, a former fishing village about 15km from Pattaya. It is seeing increasing development from companies such as Sisaran, which is building condos with prices that start from just £17,000.
"The land is a lot cheaper here than, for example, in Pattaya so that allows us to offer better price points," says Lawrence Knowles, project manager at Sisaran. "It has also become quite common over the last few years for developers to target the low end of the market and many are moving towards the smallest unit size possible because there has been huge demand for this type of budget property."
This trend is also being played out in Phuket, says Luc Montens, managing director of real estate agency Tropical Properties. "Whereas previously many people were interested in having larger gardens, now the trend is to downsize," he says. "Building on smaller plots makes the villas more affordable as the price for land in Phuket has skyrocketed in the last four to five years."
Despite the price rises, Montens says there are some bargains to be found on Phuket right now. "It is a good time to buy as the market is under pressure. There are a lot of re-sales on the market forcing the sellers to be more flexible in their pricing and negotiations because there is a lot of competition."
Harrison says the fall in value of the Russian ruble has led to an exodus of Russian buyers in Thailand, and this loss is leading to opportunities for buyers from other countries.
Watling agrees, but says this is specific to certain regions. "Certainly Phuket and Pattaya have been quite heavily hit by the loss of the Russian buyers. But prices in places like Ko Samui remain expensive as it has always been very high end."
In Thailand foreigners are not allowed to own land, so those wishing to buy the villas popular in areas such as Phuket and Hua Hin have to buy the property but then lease the land in 30-year increments.
It's much easier to buy an apartment (usually referred to as a condominium in Thailand) as foreign buyers can own these, so long as no more than 49 per cent of an individual development is owned by foreign buyers.


Joanne Christie
Originally published in A Place in the Sun magazine - Issue 122