Our appetite for renovating and adding value to French properties shows no sign of waning, but how to you approach it if you're a first-timer?
Renovating a rundown old farmhouse or barn, a little cottage or even an abandoned chateau in France is an appealing prospect for many of us. Adding value to a property is one motivation, whilst the opportunity to fashion something in our own style is another driver.
The good news is that for wannabe renovators France still offers a plethora of brilliant opportunities in the country, city and on the coast. With the weak euro meaning that our pounds are going so much further right now, it's an excellent time to buy, even if you can't afford to start renovating right away.
But some people do take on board more than they can manage so do make sure you are aware that renovating abroad - just like any aspect of home purchase and ownership - is not the same as doing it at home. Whether it's a simple fixer-upper or a full-on restoration job here are some key tips for beginners to help make that dream renovation project successful.
Before You Buy
Do your research before you sign on the dotted line of the sale and purchase agreement...
Surveys: The notaire (French equivalent of conveyancing solicitor) will arrange for a survey but it's not an in-depth evaluation like you're used to in the UK. If you want a full structural survey then consider hiring your own surveyor.
Sources: Ask the immobillier (estate agent) or notaire for recommendations. Request validation that architects or engineers have the necessary qualifications for surveying.
RICS Organisation has a list of surveyors most of whom are British working in France. http://www.rics.org/fr/ - click on box marked "Find a Surveyor". Confirm registration to operate in France and have professional indemnity insurance for building surveys.
Be aware that there are often many caveats in contracts that act as a get-out clause for the surveyor should something be discovered later that was not picked up in the survey.
Consider hiring a local builder or "maître d'oeuvre" (building contracts manager) to take a look at the property. This should give you a good idea of the work involved and the costs of doing it. However you won't get a guarantee this way.
A good survey may provide leeway for negotiation on the price of the property and can minimise risk.
Important Considerations
* Create a pros and cons list. Bear in mind the time that might be required to renovate, and, if you're doing it yourself think about the physical and technical demands - be realistic.
* Work out the cost per m² of renovating - experts generally advise anything from €200- €1400. Add at least 10 per cent as a contingency fund.
* If the renovation project requires new electricity or water supplies - make sure they're available nearby and you don't have to shell out a small fortune to have them laid specifically for your home.
* Consider access - for instance is there a wide enough road for lorries to deliver goods or heavy equipment if necessary.
* If you know you want to extend, rebuild or amend the purpose of the building e.g. barn to home or gite, try to check that you can get planning permission first.

What's the fosse all about?
If your property comes with a fosse septique (septic tank) arrangement for waste water etc, make sure you know where it is. New regulations state that if you don't know the location, you'll have to put in a new one and that's a big expense.
If the seller can't confirm location, this may be a chance for price negotiations. Estate agents are aware of this requirement but many brush buyers' fears away - don't be fooled.

Before You Start
Whether or not you need planning permission for your renovation in France depends on what you are going to do.
A good starting place is the local town hall even if you think you don't need permission, it's usually best to check, rules change. Staff can tell you whether or not you have to ask permission or just declare the works for your renovation project. They can also provide the necessary forms and make you aware of local restrictions or regulations.
Before completing the sale process, ask the notaire conducting your purchase to apply for planning permission and insert a clause in the purchase contract that if permission is not granted, you can withdraw without financial penalty (including retrieval of your deposit).
Interior work on an existing house doesn't require a permit - unless a change of purpose is involved e.g. converting a loft or outbuilding.
If the habitable space being created exceeds 170m², you need to employ an architect; this includes extending the current liveable area, e.g. if you have 150m² and converting an outbuilding adds 21m² or more.
Exterior work, you need permission if you intend to change the appearance, including colour or using a different material e.g. render. Repairs do not need a permit but amending the appearance whilst conducting repairs does e.g., repairing a roof and adding a roof window.
Septic tanks - permission is required to install a new one and you will probably need a survey conducted plus completion sign off.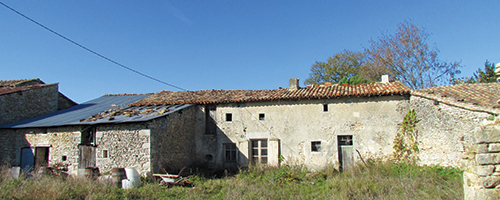 Before You Hire Tradesmen
* Most people find a builder by referral or the internet, the local town hall can also supply recommendations. British builders are plentiful in France so for those who can't speak French, this can be a good option to ease communication.
* Check your builder is qualified at www.qualibat.com - it's important because the onus is on you, the hiring client, to check credentials. If you hire someone who isn't registered you can be fined, and work isn't guaranteed. All registered builders are issued with a SIRET number, which you can double check at the local Chambre de Metiers.
* Check the builder has a ten-year guarantee policy - this is normal in France and is intended to protect you from bad workmanship, non completion of work and materials problems.
* Request a written estimate - a devis, a binding quote that you agree with the builder for the work and materials cost. If you request changes, the devis needs to be updated by the builder and approved by you.
* If you are not living on site or close by, keep in touch via reports and photos from your builder.
* Take account of possible breaks in the work schedule. Your builders and your local DIY store will likely take a two hour lunch break. DIY stores may close and builders take time off in August.
* Be realistic. However much you plan, most renovation projects take longer than anticipated and delays are almost inevitable.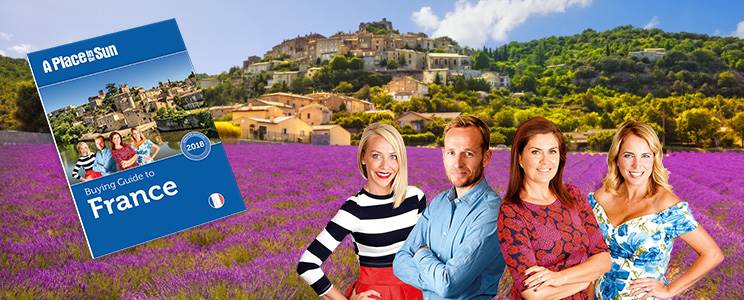 Download our FREE French buying guide


Janine Marsh
Originally published in A Place in the Sun magazine - Issue 122