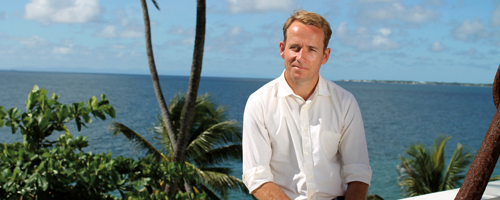 Jonnie Irwin addresses the burning question he always gets at property shows: "where do I buy abroad?"
Reflecting on an extremely busy A Place in the Live show in Manchester there seemed to be a huge buzz once again in the overseas property sector, driven by currency rates and a feel-good factor in the UK.
But one question really stood out from the rest: "Where's good to buy?".
The issue with that question is that my answer is naturally subjective, but I thought it was a good reason to consider some basics when it comes to looking for a property anywhere.
Before even dipping your toe in the market, you must always ask yourself what you hope to achieve from the property? Or put it another way, why are you buying?
Are you really seeking a holiday home, a rental investment or a new full time residence?
I normally recommend that people either go for a holiday home they occasionally rent out to friends and family or a rental investment whereby the property is placed on the open rental market and the owners get to use it in the weeks it is not rented out.
The full-time residence is a separate issue and requires an entirely different outlook. For example, a holiday home that rents out successfully week in week out isn't usually located in the place most of us will want to live full time. Would you really want to retire to somewhere surrounded by holiday makers? Thought not!
So right from the very outset my reply is normally in the form of a question: Why do you want to buy. Answer that and you're on the right track.
How to Choose a Destination
The location of an overseas purchase should only really be decided on one's own experience. Occasionally, people come on the TV show who haven't visited a country before and with so much to take in on a first visit they don't stand much chance of being able to make a decision on a house!
Of course most of us are inspired by holidays and trips we have previously enjoyed in that location, which is a great way to start, but a start is all it is. Don't be one of those people that confuse a favourite holiday destination with a long-term commitment, or full-time base.
I always recommend people to visit a destination at different times of the year. Areas around the globe can change throughout the year- especially between peak and off season. Restaurants close for the winter, direct flights stop running to certain locations, and places de-populate dramatically.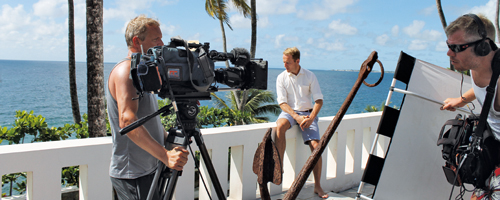 How Easy is it to Get There?
The other part of the location dilemma is the area's infrastructure. In the UK we're lucky to have so many airports dotted around the regions but first off you should make sure that your local airport has flights to your chosen location - all year round!
This makes a huge difference to a property's rentability and usability on the peripheries of the peak seasons (or the so-called shoulder seasons) and allows you to make the most of the location at short notice. It's worth remembering that flight carriers regularly scrutinise their flight routes and it's done purely on a commercial basis.
I advise house hunters who are looking to rent their property out, to consider areas where at least two regular carriers fly into. Or maybe train is a third option? Now that Eurostar runs direct to the Cote D'Azur, it means that home hunters who don't especially like flying for various reasons are looking at Provence and areas around Marseille in a new light.
Time in the Car vs Time by the Pool
As you can see, what I'm getting at is making your holiday home/rental as easy as possible to visit and so to that end it's worth considering travel times abroad.
If you are going away for a week, most holiday makers don't want to travel much more than an hour each way after they land so keep this in mind.
One tip is to research upcoming developments of new road and rail links (as per Eurostar, mentioned above). These can obviously open up new areas and is often an opportunity to purchase more affordable property ahead of the pack but be wary that demand from renters may take a while to catch up.
End of Part 1
That's the end of the first part of Jonnie's top tips for buying abroad. Next week he will be explaining how to navigate the legal and financial hurdles of buying, and owning, an oversea property.
Liz Rowlinson
(Originally published in the A Place in the Sun magazine - Issue 122)