Plenty of people under-estimate the running costs of owning a home abroad. Here are a few tips to help you get enough bookings to cover your costs.
As the summer season gathers momentum, many of you may be thinking about buying a home abroad that you could rent out when you are not using it yourself. Few of us can afford to own a second home that its empty yet still generates council tax bills, community taxes, insurance premiums, not to mention monthly mortgage payments. What's more, leaving a property empty can also cause problems due to lack of use or airing, whether the result of humidity in Florida, or pipes freezing in an Alpine ski chalet.

So renting it out for a few weeks during the summer can provide some income to cover the running costs - enough to "wash its face" as the expression goes - surely? If you choose your property carefully, present it well, and market it actively perhaps so, but even in popular Spain or France, many owners do struggle to break even and agents advising prospective renters tend to err on the conservative side when it comes to projecting rental yields.

If you rent it out, you have to bear in mind that along with the property's running costs mentioned above you will need to pay income tax on the money you receive from guests, management costs (cleaning and changeovers) and also fees for advertising and marketing. On top of this there will be the costs of replacing items due to the heavier wear and tear that comes with renting it out, utility bills and regular upgrades or sprucing up.

That all might sound a bit off putting but can be off set against the fact that tourism is booming in popular locations such as Spain, France, Florida and Greece to name just four, and the holiday rentals market continues to expand. In our last issue we looked at the fabulous occupancy rates the Algarve hotspot of Lagos, and in this issue we touch place where demand seems stronger than supply - Pollensa in Mallorca.
The leading holiday rentals site continues to expand their listings year on year. "With the pound remaining strong against the euro, we're seeing a surge of interest in trusted summer holiday locations across Europe," reports Erica Chang of HomeAway.com. "But rental properties in Spain are proving the most popular for family and friendship groups, and we've received significantly more booking enquiries here year on year, than any other EU holiday resort destination."
We asked HomeAway.com what there 20 most popular destinations are for enquiries and as you can see below, Spain does heavily predominate.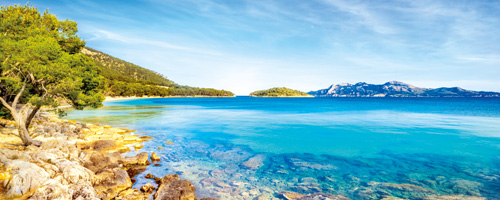 HomeAway.com's Biggest Hits 2015
1 Pollensa, Mallorca
2 Marbella area, Spain
3 Calvia, Mallorca
4 Baix Emporda, Costa Brava
5 Benicassim, Spain
6 Playa d'en Bossa, Ibiza
7 Nerja area, Spain
8 Nice, France
9 Benalmadena, Spain
10 Alcudia, Mallorca
11 Soller, Mallorca
12 Cannes, France
13 Santa Eulalia, Ibiza
14 Santanyi, Mallorca
15 Ibiza Town, Ibiza
16 Mijas area, Spain
17 Vilamoura, Portugal
18 Tarragona, Spain
19 South Devon, UK
20 Alt Emporda, Spain
"Photos are critically important, yet so many owners still don't grasp just how crucial they are in catching the eye of people hurriedly browsing through dozens of properties in their tea break or lunch hour," says HomeAway.com marketing expert Ryan Haynes.
HomeAway.com shares some general pointers for successful bookings below. Many people make the mistake of assuming that putting a card in a local shop, having their own website or just replying on word of mouth is enough to bring them bookings. A few years ago it might have been enough, but the level of competition has never been greater. Whilst the leading lettings portals will of course suggest you advertise on their sites, one owner of a French apartment (that is nothing to do with the two portals mentioned above) found that years of failing to cover his running costs are finally over after signing up to a high-exposure website.


HomeAway.com's top tips for renters
Advertise on the highest exposure sites like HomeAway.com/VRBO.com

Research rental rates in the area by looking at like-sized homes

Meet the expectations of your guest e.g. number of rooms, sheets provided, etc

Know the process to remit taxes and align with holiday home rental regulations in your region

Maintain a commitment to customer service before, during, after a guest's stay or employ a responsible property manager to do so

Maintain a very clean home and put away your personal belongings - no one wants to feel as though they are staying in someone else's house

Offer entertainment options in the home (pool, hot tub, video/board games)

Keep a local attractions guidebook or resource in the home

Stock your kitchen with the essentials - pots/pans, spices, milk, eggs
(This article was first published in A Place in the Sun Magazine Summer 2015 issue 122)
If you want to know how much rental income you can possibly make then try out our rental income calculator here and if you're looking to advertise with HomeAway then register here and receive 25% off your annual subscription.