Kathryn Quin presents her regular round-up of some of the more unusual and interesting overseas properties for sale on aplaceinthesun.com.
1. King of the castle
If you're a historian at heart, you'll feel right at home in this property, which looks more like a fortress than a villa. Situated in Peloponnese, southern Greece, this beautiful two bed stone property is spread across two floors and even includes a separate ground floor studio (with kitchen and bathroom) on a fertile plot of land with olive and fig trees. And if you feel like expanding your empire, there's a storage area to the side of the house which, with a little work, could make another perfect studio. This unique villa, being offered at £125,266, is just a five minute walk from a traditional Greek village where you'll find two tavernas (small restaurants), a cafe and a small market.
2. Window of opportunity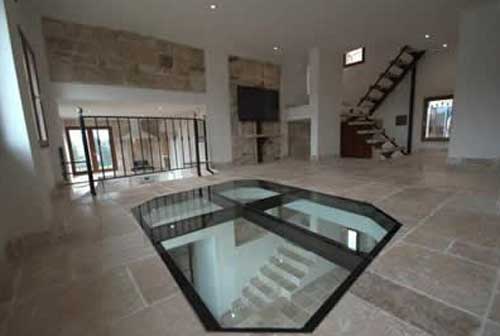 Do you love stepping on those horizontal panes of glass you find in shopping centres? Then you'll have hours of fun here. On the market for £353, 080, this three bed house - which is located in the old village of Pertuis in south east France - takes 'open-plan' to a whole new level. We mean literally - the first floor! Even the staircases are open-plan. Finished this year, this unique, architect-designed home boasts a master bedroom with panoramic views of the Luberon, not to mention a bathroom with built-in double bathtub basins. Very elegant. Oh and there's an arched cellar of approx. 8 sq.m, so that's the wine storage sorted!
3. Rock on!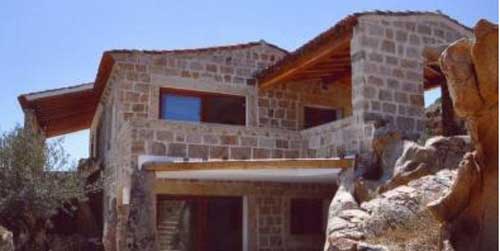 Rocking up in third place is this six bed villa, located in the Cannigione hamlet of Arzachena in northern Sardinia, Italy which we've chosen for its unusual rock-strewn exterior. There are two large living rooms, a kitchen, not to mention covered verandas (plural!) and a barbeque area. The property sits in 2.5 acres and is being finished to a very high standard with exposed beams, granite finishes and wrought iron work. If the lack of a swimming pool is a deal-breaker, then fear not - there's the possibility to build one. Just one potential snag: this one's on the market for a whopping £1,412,319.
4. In the sticks...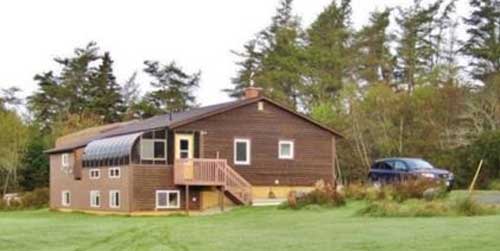 Prepare for colder climes with this three bed 'nature retreat' in the rural county of Yarmouth in south west Nova Scotia, Canada. On the market for £173,539, it's set on such a diverse landscape: from manicured lawn, through forest to over 800 feet of lakefront. Especially unique is the diverse woodland with a variety of trees and re-growth in managed area. It may be private but it's not completely isolated - there's a road that leads back through the woodland to the lakefront with a camping pad and enough land to build a lakefront cottage. Inside, there are three bedrooms as well as two bonus rooms on the lower level which are fit for any purpose. Who said man cave?
5. Binoculars at the ready!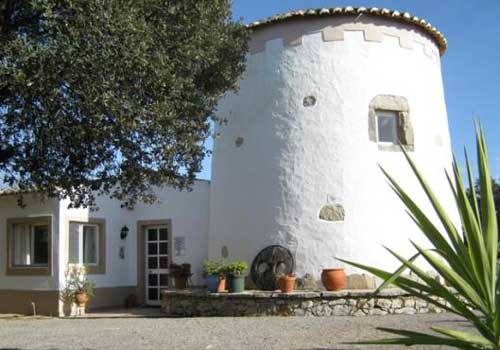 You know we can't resist a converted windmill, so here you have it! Located near the rural village of Estoi on the Eastern Algarve, Portugal, this three bed property is hardly your average villa. Its secluded hilltop position makes it the perfect place to relax (and we've heard that it's a great spot for stargazing and meteor-spotting too!) It also has an irregular-shaped swimming pool and has retained some of its original features such as the original stone steps. The property, which will set you back £227,540, has a spacious open plan lounge/dining room which opens onto a stunning pool terrace. It's not just roomy but looks so cosy too. Not that we're at all biased. Honest...
Still want more? Read Alternative abodes.