Here at A Place in the Sun, we've been busy sifting through our most interesting and unusual properties. We've chosen from the architect-designed, the fully restored, the period property, and simply - the downright quirky. There's been great debate about the top five but we've taken a vote and the results are in! Without further ado...
1. Yep, it's a windmill!
Have you ever thought what it would be like to live in a windmill? Neither had we until we saw this unique villa. Located in Caldas da Rainha in western Portugal, this one-bed property is a restored windmill set on the highest point of the village with fantastic views of the sea and the surrounding countryside. With unique characteristics and the potential to build an extra villa on the remaining plot there's good rental potential too.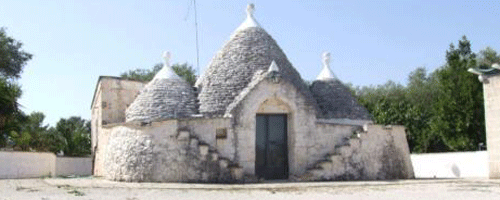 2. It's Trullo love...
Do you love period homes? Prepare to be transported to the 19th century with this charming Italian property. This design may look quirky to us, but this three-bed 'Trulli' house, made of dry stone with cone-shaped roofs, is in fact a traditional Apulian home. Located on the south-eastern tip of Italy, in the city of Ostuni, the house comes complete with over 1.5 acres of land planted with both olive and fruit trees, as well as a swimming pool and sun terrace. The property would make a fantastic home or an excellent rental.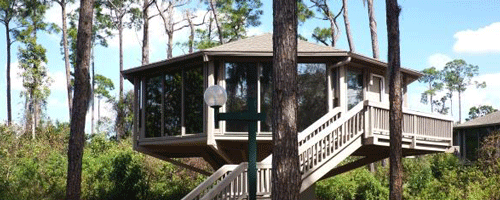 3. Back to nature
You'll be swinging from the treetops in this cool hangout, located in the Polk County area of Florida. This quirky 2-bed tree apartment or "Lake Loft" is set within the Grenelefe Resort, Haines city. Perfect for both nature lovers and sports enthusiasts, the resort includes a tennis court, two golf courts, a swimming pool as well as a 3000-acre freshwater lake (Lake Marion) for a spot of fishing. The home offers a spacious open plan layout, a large balcony and patio area, not to mention a fully fitted kitchen. Oh and did we mention that it's on the market for $56,995?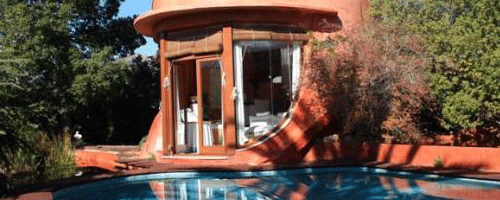 4. A colourful casa
We've chosen this three-bed detached villa for its unusual shape and terracotta colour. Not only does it look funky, but the property, which is located in Alicante, southeast Spain, is also cleverly designed to conserve energy. This property has plenty of room for all the family with two separate buildings, each consisting of a bedroom and bathroom. Situated at the end of a long private driveway, there is a secluded swimming pool and two ornamental ponds with fantastic views over the Jalon Valley. And there's even a well in the grounds with its own water.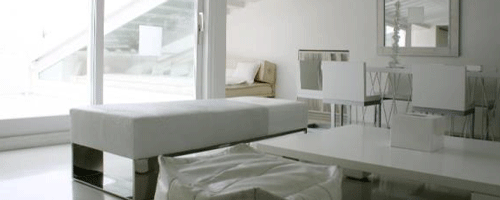 5. Whiter than white
This one-bed apartment on the top floor of a historic Florentine palace is a must-see. Located in Tuscany in central Italy and called 'The White Cube', it's made the list on account of its bespoke - and cube-like - design details, as well as its whiter-than-white furnishings. The apartment boasts white resin floors and atmospheric plays of light. The property includes a master bedroom with fireplace, spacious dressing room and bathroom, a kitchenette and a large living and dining area with access to the panoramic terrace. There are great views of the city as well as the parkland of the Four Seasons Hotel.
By Kathryn Quin