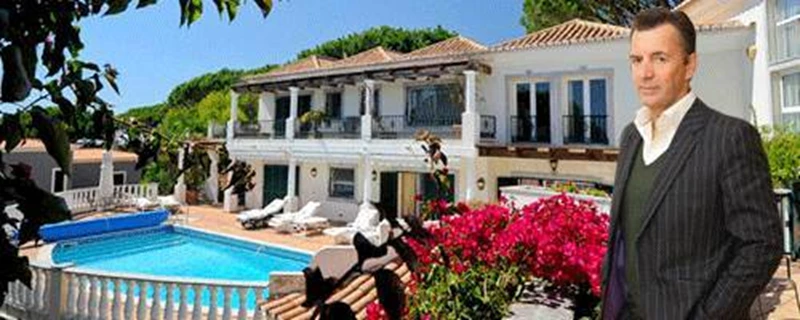 Fresh from his confirmed departure from the hit BBC showDragons' Den,Duncan Bannatyne has by all accounts just completed on a four-bedroom villa in the world famous Vale do Lobo resort on the Algarve for around €3m.
According to Chris White, the managing director of Ideal Homes Portugal - the agency brokering the sale, Bannatyne started his search in Portugal's most popular region in August 2013.
The purchase of a Vale do Lobo home is probably a very good-fit for the health club tycoon, as the beach and golf resort is one of the Algarve's most prestigious and secure luxury developments. Bannatyne can now be added to the long list of celebrities who own property in central Algarve's "Golden Triangle" area that comprises Vale do Lobo, Quinta do Lago and Almancil.
According to Chris White, Duncan Bannatyne is also on-trend with his house purchase. "2014 has been a positive year for real estate on the Algarve. Typical 'sale' values are between €200,000 to €500,000 - sometimes reaching up to €1,000,000 in prestigious resorts like Vale do Lobo.
"Sales in the €3m to €4m price range are rarer but there are some stunning luxury properties to be picked up on the Algarve at prices more attractive than most buyers might imagine."
So, if you fancy becoming "Dragon" Duncan's neighbour - search all properties in the Vale do Lobo here >>>
See all properties from Ideal Homes Portugal here >>>
By Rudi Haig