Well what a whirlwind filming A Place in the Sun has been! I can't believe that I have been presenting the show now for two years and have had a ball seeking out the best property buys in Europe and beyond (it's been such a great year or two to be looking for great deals too). My varied career up until I joined the TV programme had equipped me well for the scope and demands of the job. After growing up in the hotchpotch of London, Beirut and Kent, I started off learning the presenting trade on various low budget channels in the UK. I also began an internet business for entry-level talent in TV and film and opened a club night in Cyprus! So being an entrepreneur is in my blood.
My father is currently a property developer - working with my brother on a big residential project with the inclusion of additional commercial premises - in Beirut - and had a business for over 20 years working with Arabic VIPs, sourcing and managing their properties in London. I very much admire my Pa's business brain and hope to learn as much from him as I can - but it has helped that I have been surrounded by business and property in some shape or form since I was a little girl!
We as a family - me, my brother, uncles and even some of my cousins - have contributed at various points in various guises in my Dad's business and he was always there for me to fall back on. Through working in the family business I learnt to really listen to people's needs and work out their characters. People respect genuine interest and it's wonderful when we can match property hunters on the show to their ideal property - something they've had in their head for years.
As the show is geared to a couple's dream and aspirations it's not always possible for me to get across titbits that I have picked up along the way that may be of specific use to other property hunters abroad. So based on the places I have been this year with A Place in the Sun: Winter Sun, I would like to offer a few opinions and tips that you won't get on the TV shows...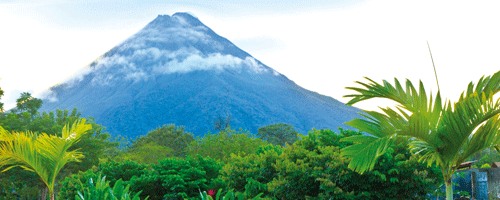 BEST BUY FOR THE ADVENTUROUS SPIRIT (AND MY FAVOURITE!): COSTA RICA
Costa Rica - it's quite simply paradise. If you missed the episodes in April, catch them again on aplaceinthesun.com. Perfect for those of you who hanker after tropical climates and an escape from the rat race and the simple life - the pura vida for those in the know. It's Spanish for "pure life" (Spanish is the first language of Costa Rica and properties tend to be priced in US dollars). And imagine having monkeys and parrots on your veranda! I prefer Costa Rica to the well-known Caribbean islands because it is relatively undeveloped and somewhat of a hidden gem to the mainstream tourist market.
My top spot in Costa Rica is Puerto Viejo de Talamanca, known as Puerto Viejo by the locals. In Limon province in the south-east of the island it's a laid-back hippy paradise surrounded by a mix of Caribbean and Tico (native Costa Rican) influence backing onto the rainforest. But some caveats. Beware - it is a long journey from the UK! The flight is around 12 hours and, as there are no direct flights to Limon (the closest airport), you have a long drive once you land in the capital, San Jose (it took me six hours but weather/traffic permitting you can drive there in three to 4.5 hrs).
That said, if you are thinking of a second home to relax in for three to six months of the year or a far-flung retirement destination, this is a better than good option. You can get a four-bed chalet style property walking distance from the beach for around the £100,000 mark - but equally there's a good choice of luxury properties too. That said, if you are happy to throw yourself into rainforest life and fancy yourself as a Tarzan or Jane you can find incredible properties further into the forest for a lot less than £100k. Be prepared for open-air bathrooms though! They look fab and the tropical climate means you won't have to worry about the cold. I'm not sure about creepy crawlies though - maybe not for the faint-hearted!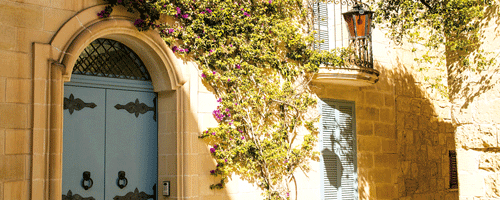 BEST BUYS FOR CHARACTER AND RENOVATIONS: MALTA
No, it's not the cheapest option you could go for but you can still snap up amazing finds on the island of Malta. The island and its sister island, Gozo, are steeped in history - from megalithic temples to the wonderfully atmospheric medieval town of Mdina, to the myriad fortifications of the Knights Templar and British-rule era. There are plenty of options for renovation projects over there that we didn't get the chance to reveal on the show that we filmed - as our couple of property hunters, Chris Grandison and his nan Patricia Blythe, were seeking a new-build apartment (for £70,000). But Chris and Pat ended up finding their dream pad at a really great price, and I can't wait to hear how they get on. I also loved filming this show because I gained a group of lovely Maltese friends with whom I got to hang out with during my time off. Many happy memories there.
Property-wise, there are Malta's houses of character - wonderful townhouses a century or two old - and along with palazzos and old stone ruins - Malta is teeming with opportunities to sympathetically renovate beautiful historical properties. Or, of course, you could equally buy a stunning property that has already had the work done for you! You can currently pick up an unconverted palazzo for upwards of €300,000 - Frank Salt has a good selection.
If you fancy more peace and quiet, jump on the ferry and head over to sleepy and rural Gozo. Just over the water from Malta, Gozo is known to be full of artists, photographers and those seeking peace and tranquillity. There you can snap up beautiful character properties already renovated with pools from €300,000.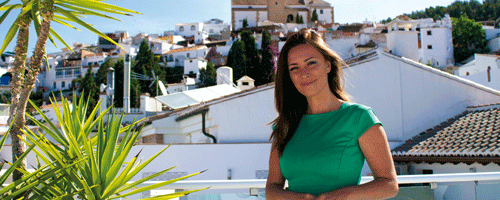 BEST BUY FOR A HOLIDAY LET: MARBELLA
"No carbs before Marbs!" - what an apt saying this is! Yes, Marbella is still where the beautiful people hang out and property is recovering there rapidly. Agents we met were confident about rising prices and somewhere well-situated in Marbella is not going to do you far wrong as a holiday let. Still hugely popular with tourists, letting there is a piece of cake - and so far no restrictions on rentals by the Andalusian government. Just make sure you get yourself a good agent and work out all your costs before making the leap.
Check out our recent feature on Marbella here >>>
If you can't stretch to Marbella ask agents about the "New Golden Mile" - the name given to the area between San Pedro del Alcantara and Estepona - a new hotspot. In fact some people prefer it as the atmosphere there is more bohemian. It all depends what fl oats your boat - or yacht! You can find a bargain investment one-bed apartment in Estepona in a good development for upwards of €80,000.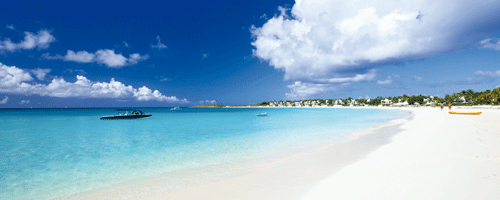 BEST FAR FLUNG BUY: GRAND BAHAMA
I love the Caribbean (what's not to like?) but I pick Grand Bahama in the Bahamas in particular - it's one of the 700 islands lying north of Cuba. Why? It is cheaper than some of its neighbours. It took longer to catch up with the likes of Nassau in terms of development but that is changing fairly speedily and now could be the time to buy as agents have indicated the market is on the up.
The tropical waters are bath-temperature warm and you can still find secluded white sandy beaches there. Zero-rated income tax, CGT, wealth tax and VAT makes it an attractive option for overseas buyers. Properties there have been built on a man-made canal system near Port Lucaya Marina reportedly purely to increase property values - waterfront properties always fetch higher prices. But there are still bargains to be had. For example, when filming I saw on the market a doer-upper three-bed, two-bath duplex for under $90,000 (£53,609) near Port Lucaya.
You can also buy a plot of land - or a condo - from £30,000 to £40,000 in a large choice of areas. If you fancy an easy lock-up-and-leave property you can rent out (tourism is increasing by over 10 per cent a year in the Bahamas), you are looking at around upwards of $230,000 (£137,000) for a luxury two-bed canal front condo in Port Lucaya, and some even include mooring for a boat.
This article originally featured in the 2014 Summer issue of A Place in the Sun magazine. You'll be able to catch up with both sets of Costa Rican and Maltese TV show property hunters (plus loads of other familiar faces!) in the Autumn issue of the magazine out on 25th September 2014.