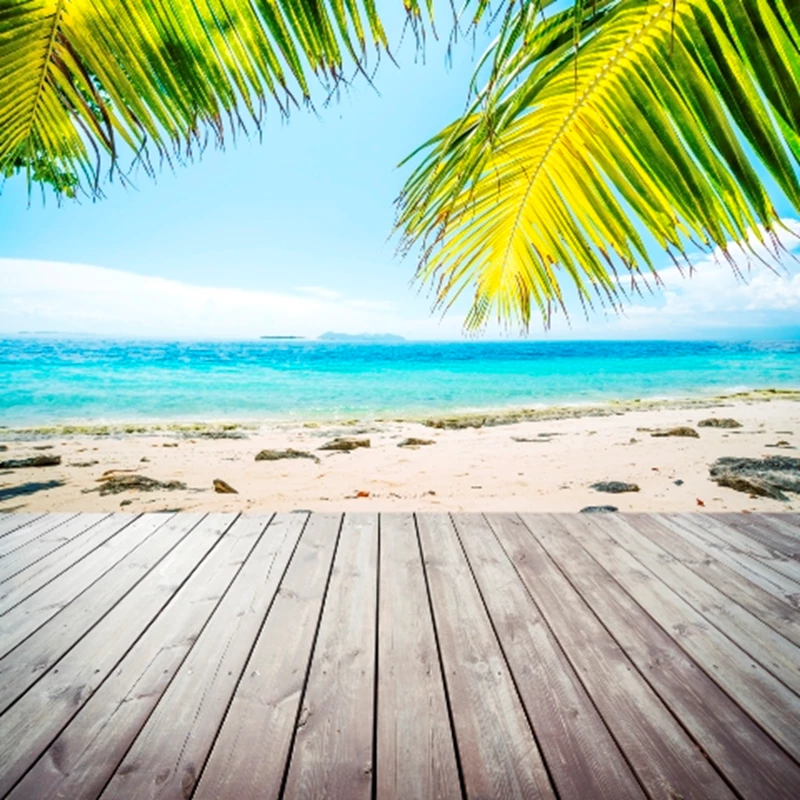 Many of us play the "If I won £10million, I'd buy..." game - there's a certain satisfaction to be had in imagining all the things you'd be able to afford if money was suddenly less of an object. Besides sport cars and year-long holidays, properties often feature high up on our hypothetical lists of things we'd like to own. No doubt, you probably have some picture in your head of what your dream home would look like and where it would be located. However, if you happen to be in the market for A Place in the Sun to buy with an imaginary lottery win or unexpected inheritance from a great-grand aunt - then let us introduce you to 'Moon Dance' in Barbados.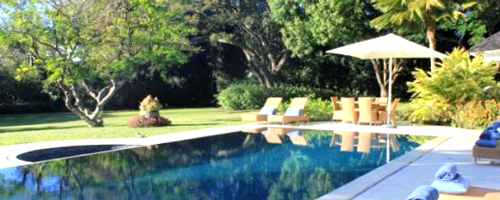 Set in almost two acres of beautifully landscaped gardens on the renowned Sandy Lane Estate in St. James, Barbados - Moon Dance is a stunning villa that offers its residents the sort of total privacy that the mega-rich always seem to need. The gorgeous white and turquoise-finished main house consists of four air-conditioned double bedrooms, three of which are en-suite. A spacious open plan living and dining room opens onto a large covered patio with overlooks a beautiful Japanese mosaic swimming pool and exotic grounds. Other rooms include a superb modern kitchen with granite work surfaces and an additional study and separate TV room.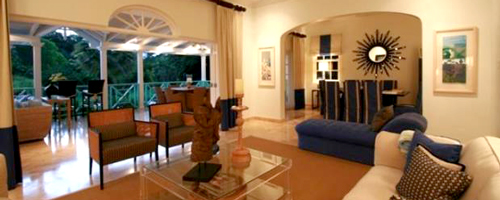 The house also boasts a self-contained one bedroom apartment and a separate two bedroom cottage with its own patio and plunge pool on the grounds - perfect for shoving all those poor relations guilt-tripping you into letting them stay to share in your good fortune! The beautiful Sandy Lane beach is also mere moments away by car, as too are all the finest amenities celebrities and the nouveau riche could need - such as a golf course, fitness centre, many top restaurants and several high-end shopping malls.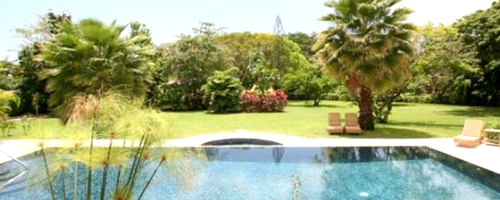 This villa really is the stuff of dreams and would make any of us "over the Moon" to be its owners. So, if any of you are lucky enough to buy it, please remember: we'll be expecting an invite and won't mind staying in the cottage, or the apartment!
To find a more realistic but no less brilliant Barbadian property, check our listings here >>>
By Rudi Haig