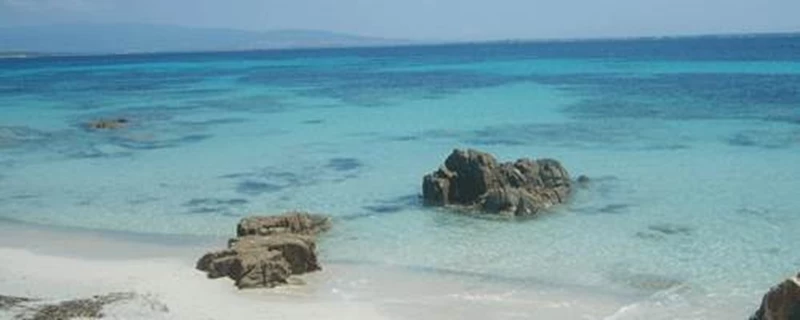 According to metaphysical poet John Dunne, 'no man is an island'. Although this may be true, sometimes taking crowded public transport makes us wish we lived in a world where we could all afford to buy one! Alas, this isn't the case. Still, if you happen to be one of the very lucky few who has €1.5million just lying around, maybe we can interest you in Isola di Mal Ventre?
Lying just a few miles off the north east coast of Sardinia, this uninhabited island has just been put on the market - and is probably the only private island available for sale in the Mediterranean. Spanning 200 acres and two kilometres in length, Isola di Mal Ventre has been inhabited on and off since Roman times with only the remains of a shepherd's dwelling now visible.
The island itself is mainly granite covered in low vegetation with a wide variety of flora and fauna. The south east coast is where you'll find beautiful sandy beaches and numerous coves surrounded by the marine protected area's stunning crystal blue waters.
Isola di Mal Ventre has not been the subject of any planning application since its current owners took it on in 1972; however, a local architect suggests a low rise eco-style villa could be constructed around the remains of former buildings, dramatically increasing the island's value. You would also be able to construct a jetty near the villa from which boat trips to the mainland could be made in minutes.
So, those of you who can afford Isola di Mal Ventre - what are you waiting for? For the rest of us, let's stare at that turquoise water and daydream for a little longer.
The island is listed at €1.5million with www.debutesq.com.