Chances are the only time a lot of us think about currency and exchange rates is when we're gearing up for a holiday and need to sort out our spending money.
Those who are organised listen to the advice of money saving experts and get better rates by buying their euros or dollars before arriving at the airport. The rest of us lose valuable spending money by purchasing our travel money at the airport bureaux de change - with that sinking feeling of wasted cash lasting well into our vacations.
It's a similar scenario when you buy an overseas property, except of course, with more money at stake.
Unless you already have funds in a particular country, buying a house abroad will require you to exchange your pounds into another currency and transfer these funds into a foreign bank account. It's at this point you could save money - if you've prepared in advance for currency fluctuations, and you know the best way to make your international currency payment.
The solution? Don't do what many people sadly still do, and ask your bank to make a currency transfer. Instead, contact a currency transfer specialist well in advance of your purchase. They will explain the process, offer you better exchange rates than your bank - and help protect your money from exchange rates, which means the cost of your foreign property in pounds will remain the same throughout the purchase process.
With this in mind, A Place in the Sun has partnered with foreign exchange specialist A Place in the Sun Currency to help our customers with their overseas purchase.
Case-study: Margaret Johnston saved more than £2,000 when she moved to Canada
When Margaret Johnston returned to her birth country Canada from Scotland in October 2013, she used A Place in the Sun Currency rather than her bank to change her Sterling into Canadian dollars - to then send to her bank account in Canada. A large portion of her savings were proceeds from the sale of her house in Ayrshire which she used to purchase her $159,000 (£100,000) new home in Shelburne, a small town in Nova Scotia.
Margaret was impressed by the exchange rate she received and the efficiency of the exchange. "My Canadian law firm advised that they had never had such a fast, smooth UK transfer. My personal trader James and his team ensured that every detail was double-checked and that they were available throughout the whole process," she recalled.
Margaret is very happy in her four-bedroom heritage style Canadian home, which she intends to convert into a B&B to provide her with an income.
How could fluctuating exchange rates impact the final cost of your property?
To give you an idea of what difference a few months can make to the overall price of buying your overseas property, we've chosen homes in two of our most searched destinations at A Place in the Sun: Villamartin in Alicante, Spain and Davenport in Florida. We've worked out how much each property would cost to buy (to the nearest £100) making international currency payments today, a month ago and three months ago.
This property in Villamartin is for sale at €54,600.
Today (08/07) with the pound-euro exchange rate at 1.26, it would cost £43,300
1 month ago (06/06) - 1.23 GBPEUR = £44,400
3 months ago (07/04) - 1.21 GBPEUR = £45,100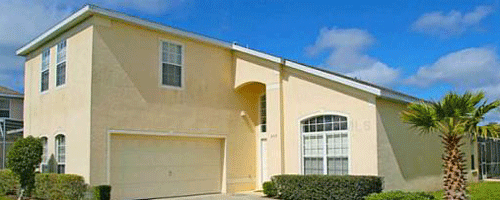 This property in Davenport costs $249,000
Today (08/07) with the pound-dollar exchange rate at 1.72, it would cost £144,800
1 month ago (06/06) - 1.68 GBPUSD = £148,200
3 months ago (07/04) - 1.66 GBPUSD = £150,000
As you can see from these values, the recent strengthening pound has made converting currency to purchase these two homes cheaper today than even a month ago - approximately £1,100 cheaper in the case of the Villamartin house and £3,400 for the Davenport home.
And these fluctuations work both ways, so you could end up paying more than you expect if the rates move in the opposite direction. A Place in the Sun Currency will help you identify and 'lock-in' favourable rates for a future transaction, effectively protecting your buying power from currency fluctuations.
Recommended reading: Free guide - top 5 currency tips for a successful overseas property purchase.