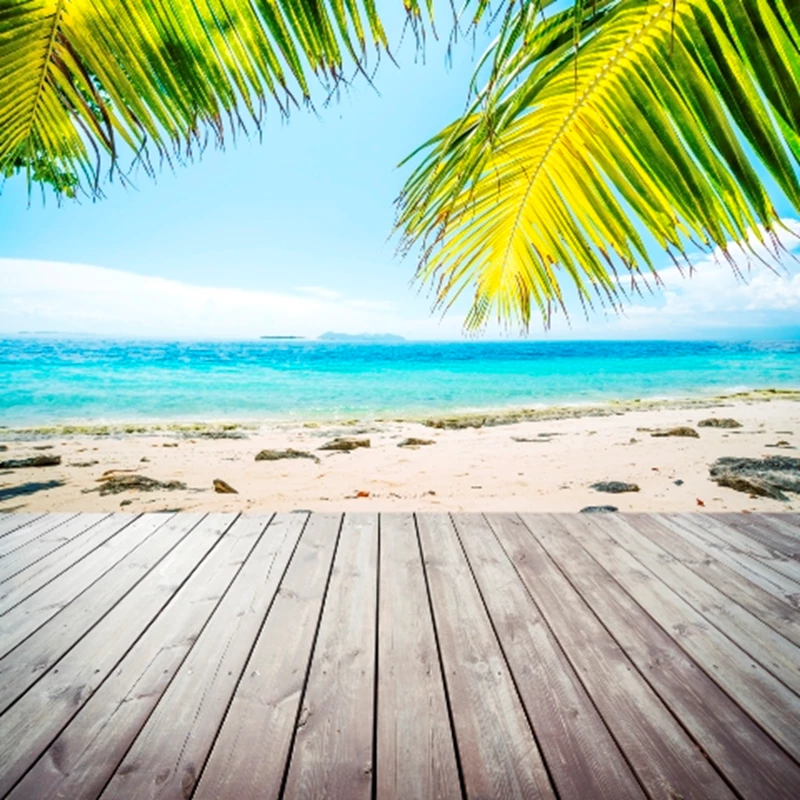 For some time now, many of us have been gazing over the Pond eyeing the Floridian property market and wondering when the right time might be to make a move.
You may remember me reporting on it about a year ago for A Place in the Sun: Winter Sun, when some markets had been heavily, no, drastically, discounted.
As with any downturn, investors are often faced with the conundrum of when to dive in. The truth is that nobody ever really knows when a market is about to bottom out, as any positive fluctuations can be blips or false dawns before a further plateau or fall.
This highlights one of the issues I have with buyers looking to invest with an eye solely on capital appreciation, as trying to predict the bottom of a market before it has bounced is fraught with issues - but you can identify contributory factors if you know where to look.
You may recall in one of my previous columns in A Place in the Sun magazine that I spoke of the US economy technically coming out of recession, and, with the Brazilian economy flying, many buyers from the Bric country were not only getting American owners and banks off the hook, they were starting to put confidence back into a market that was stood like a rabbit in the headlights, having witnessed falls in some areas of up to 70 per cent.
With the likes of Miami and up to Naples already seeing small increases at that time, my hopes were that it would spread north.
The good news is that it did! In the past year or so, many buyers of different sizes - from house hunters on our TV show looking for a cheap condo or house to hedge funds moving on multiple purchases - have made their move and bagged what look to be some very well-timed and priced purchases.
This should in no way deter people from looking at property now - if anything, it should encourage them.
Sure, some may look enviously at the bargains the early birds have bagged, but real estate in much of Florida, especially on the north-east coast, still looks great value.
Daytona Beach area
One of the first shows we filmed in that Florida series was around the Daytona Beach area, with property-hunters David and Shelley pictured here with the filming crew).
They ended up having a prolonged search and witnessed first-hand the market starting steadily to rise. With that in mind, they decided to take the plunge late last year and bought a waterfront home in Flagler Beach - something they've always dreamed of - and a rental property in Daytona, too.
This month, Jack Dunn, a Daytona Beach realtor, who brokered the deal, paints a positive picture of the past 12 months.
"Inventory [housing stock for sale] is down considerably, with half as many family homes available for sale now than were available this time last year, and inventory of condos down by a third," says Jack.
"The volume of pending house sales is up 90 per cent year on year."
Now, this needs to be put into context. If you consider that, over a year ago, very little was shifting, even a small amount of sales would represent a large percentage rise.
Still, 90 per cent is good news. Jack also says that there are less distressed properties for sale (ie short sales and foreclosures), which has had a positive impact on the valuation tone of the area.
By this, I mean if there's less neglected property, "the price floor" for an area will rise.
So, with the supply and demand now moving towards a more balanced state, have the prices moved northwards?
According to Jack, yes. He quotes June year-on-year prices for single family homes up by a whopping 12 per cent - a rate that is not really sustainable.
Far from potential buyers missing the boat, he predicts similar growth over the next year, as the market is more stable owing to cautious lending from the banks and cash-rich buyers.
So how much cash do you need?
"For a two-bed condo in the Daytona Beach area, you are looking at $75,000-$100,000 (£48,000-£64,000), or for one on the beach, $225,000-$250,000," says Dunn.
"Daytona Beach is more commercial and vibrant than smaller and laid-back Flagler Beach and New Smyrna - and as a result these two locations are a bit more expensive: a comparable two-bed, two-bath condo would be $275,000."
Perhaps one of the reasons for the appeal of the east coast is that it dips its toes in other markets.
Like much of Florida, Daytona Beach is attractive to overseas investors and newly retired buyers alike, but with Orlando within a couple of hours' drive it means grandparents can get good-priced real estate, and keep visiting kids happy on their visits.
For many UK families, their first trip to Florida is based around the theme parks, with our natural fear of rodents temporarily put on hold while young families flock to adore the big-eared mouse with the silly voice.
Yes, Orlando still seems to be the go-to destination for young families, especially from the UK, but it's not just one theme park that has tourists flocking there year on year.
With an ever-growing number of parks to choose from, along with those shopping malls that many of us are consumed by, it's a destination that many families can justify taking a transatlantic flight to reach, with at least a two-week stay.
This, of course, means there's a fantastic short-term rental (STR) market - just make sure you buy in an area and/or community zoned for STRs.
Vero Beach
Turning away from the theme parks and heading further south back towards the coast, Vero Beach in Indian River County is another area reporting much-improved conditions in the market.
As the name suggests, buyers are attracted to the beach lifestyle which makes you really feel you're on holiday when you are walking around.
When I was there, it definitely had a more laid-back feel.
Debbie and Steve Price from Cardiff loved it so much they bought a three-bed condo there for $105,000 (£67,300) and are renting it out to a tenant until they retire.
"The first property we saw was a last-minute substitute, so we very nearly didn't get to see it - it must have been fate! says Debbie.
"We offered on the property on screen, but we didn't get an immediate answer because it was a bank repossession. It took longer to complete than we expected, because of a problem between the bank and the condo association, but we are now delighted and can't believe our luck at catching this property at the bottom of the property crash.
"The property is a 2,000ft2 three-bed condo, with a huge open-plan kitchen/lounge/diner, den and garage. It's only five minutes from the beautiful beach in Vero and on a small and friendly gated development, so ideal to lock up and leave.
Until we can retire and spend the winter months there, we are renting it out to a lovely lady who pays us rent three months in advance. We had an amazing time filming and look back on our property search as a great experience."
Lois K Work, a realtor who specialises in the market there, describes it as "where the tropics begin" (good sell!), so it's no surprise that buyers are perennially attracted from the colder areas of New York, New Jersey, Connecticut and Canada. They can live waterside, on the mainland, around country clubs as well as on golf resorts.
"The market over the last year has been the best since 2006, but I expect growth," says Lois. "There's still some distressed stock available, but the inventory of these sales has declined dramatically."
A peak at her website (alexmacwilliam.com) shows there's quite a range in prices, from one-bed condos at $40,000 to new oceanfront homes for $25 million.
"There are many three-to-four-bedroom homes available in the $200,000 to $600,000 range. Price usually depends on location (oceanfront, riverfront, no waterfront), size and age of the home," says Lois.
"Earlier this year, I sold a four-bedroom older home with pool on the barrier island for $485,000."
Vero Beach consists of mainland property and most of a barrier island located between the Indian River and the Atlantic Ocean.
While the barrier island is named Orchid Island, it is usually referred to as Vero Beach.
If you drive south, keeping the beach on your left , you'll eventually arrive in the Palm Beach area. It's quite refreshing that, with all the sun and sand, you can still find realtors with their feet on the ground.
Dean Ramsarran, of Palm Beach Property Shop, expects first-time buyers to come back into the market over the next year or so, but there are now very strict guidelines over lending in the US.
"The banks do not want to get burnt, like they did before, as a lot of the housing/mortgage crash was due to poor lending practices and overinflated appraisals," says Dean.
Amen to that, but let's hope the banks continue to lend cautiously, as first-time buyers are the bedrock of any recovering market.
That's not to say that distressed property has disappeared. "Banks have been processing their inventory more efficiently, and this stock is proving very attractive to investors, both long-and short-term, looking for a deal," Dean adds.
Jacksonville
For buyers looking for somewhere to live longer term, there's Jacksonville, right at the top of the coast near the Georgia border. You may not have thought of it in the foreign property landscape before, but you may have heard of it through the news, as Shahid Khan, the billionaire owner of the NFL team Jacksonville Jaguars, has recently bought Fulham FC (poor chap!) and is making genuine connections with London with his American Football team.
This may well raise the profile of Florida's largest city (population: 827,000), but there's also the next big area south of St Augustine, an ancient city that is currently attracting buyers.
Sure, it's further north than anywhere I've written about so far, but, if you're worried about the weather, don't. At the time of writing, the weather outside was hot enough to fry an egg on Gregg Wallace's head.
I got the impression from Karen Zander, who specialises in real estate for high net worth individuals in St Augustine, that this area gives you coastal properties at a more competitive price than markets such as Miami.
Like Florida in general, cash is king, and if a quality home in a good area is priced well, it can go under contract in a few days.
Perhaps one of the reasons for this is the schooling - St Johns County which covers St Augustine apparently has the number one ranked school system in the state of Florida - and this should help to drive full-time residents here too.
So, all in all, you can see that this corner of the Sunshine State has seen more than just a few green shoots - the market has definitely turned.
This, one should view as a good thing.
Sure, there have been some absolute steals, but with them came a greater risk. If the market continues to grow at a sustainable rate, it will offer good returns to both short- and long-term investors.