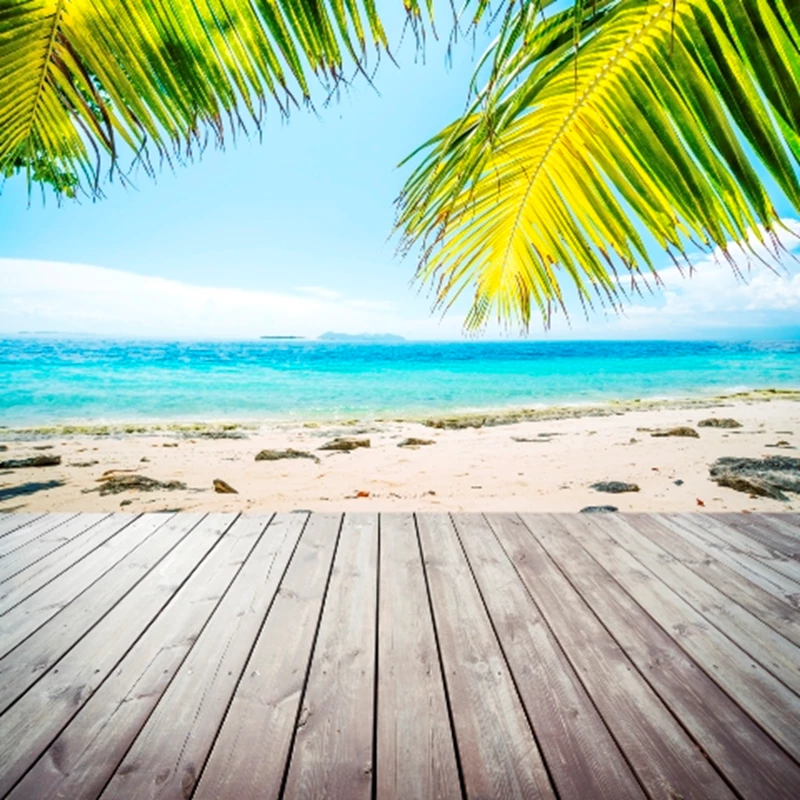 Regular readers of A Place in the Sun magazine may well know I have a long-standing love affair with France.
A little over a year ago I wrote about my dream of owning a French farmhouse amongst vineyards, and my particular fondness for southern France.
I still very much hope one day this dream will become a reality, however, after spending a great deal of time in Spain this year filming the new TV series of A Place in the Sun, things have taken a slightly different turn...
With easy accessibility from the UK, a great year-round climate in the south, and with prices now lower than the pre-2007 boom, it is no surprise Spain still remains the most desired location to purchase property abroad.
Spain is both a favourite with Britons approaching retirement, as well as others who want to relocate with their family, or those that see it is a great base for holiday visits.
And, in spite of the recent anti-tax evasion law affecting British expats (the law now proposes that those who spend more than half the year in the country are considered residents, and are now required to declare any assets they have worth more than £50,000 held overseas, such as other properties, savings or pensions), it doesn't appear as though this is putting prospective buyers off.
After joining the A Place in the Sun presenting team over two years ago, I have witnessed changes happening with the property market in Spain first hand.
When I first filmed there at the back end of 2011, the market was slow. There was a steady flow of interest from Russian and Eastern European buyers, an increase in interest from the Scandinavian and Dutch market, with little interest from the British buyer.
There was an abundance of unfinished building projects, a huge property portfolio of bank repossessions and a considerable amount of empty retail units. However, many people (myself included) believe that prices hit rock bottom in the last quarter of 2012 and there are now some fantastic bargains available.
Properties in less desirable areas have dropped by as much as 50 per cent where as those in more desirable areas have dropped by around 20 per cent.
Yes, there is still a large portfolio of bank-repossessed property and of course unfinished apartment complexes still in existence, but this year agents have reported seeing restored confidence from the British buyer.
They are also reporting an increase in enquiries from the French market - as are agents in other countries such as Switzerland and Italy - and this is partly due to the recent tax increases, with many seeking to become Spanish residents to achieve a lower taxation level.
I am a firm believer that the market is finally starting to pick up, so much so that my family and I decided to purchase a holiday home in Spain ourselves a year ago. When I say family, I mean with my husband Alex, his parents, and his brother and wife: I thought it might get a little too complicated if I got my parents involved as well!
But we decided that by purchasing a property collectively as a family, we would not only have a bigger budget, we could also share the running costs.
Buying a property as a family isn't always straightforward though; there is a bigger wish list to accommodate everyone, a diary needs to be in place to ensure everyone gets to visit the holiday home when they want to.
There might be conflicting ideas about whether to rent the property out or not.I personally thought the idea of renting the property out when we were not using it would be sensible, especially when I know from filming the TV show that the kind of three-bed place we hoped to purchase might achieve as much as £850 a week in the peak season (June-September).
Obviously, any rental income would need to be declared and it would be taxable; we would also need to put a management team in place to organise cleaning and changeover days.
An inventory would need to be kept and we probably wouldn't be able to leave any personal possessions there. Several discussions later the family decided against the idea of renting out our holiday home. So how did we choose where to buy?
When it came to purchasing our Spanish holiday home, just like most people it was all about finding the right location and my father-in-law said our property must be front-line.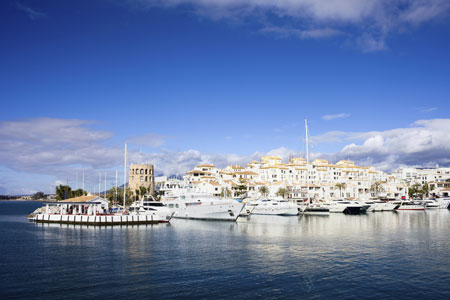 San Pedro de Alcantara: on the edge of premium Marbella
We were keen on the Marbella and Puerto Banus areas - and we wanted to be on the outskirts of this highly desirable area but not in the thick of it (even if we did have the funds to allow it and we didn't!).
Marbella and Puerto Banus remain the most expensive areas to purchase property in southern mainland Spain, although prices have dropped significantly there since the economic downturn. I'd first checked out the historic Spanish town of San Pedro de Alcantara - two miles west along the coast from Puerto Banus - whilst filming in Marbella.
However it was after a lot of independent research and collective viewings that we found a property we wanted there: a three-bed, two-bath penthouse apartment (with a balcony and roof terrace) in a sought-after urbanization, Castiglione.
The apartment (pictured below) is west-facing, front-line, and with two community swimming pools and beautifully maintained gardens it met everyone's requirements.
It's conveniently located: San Pedro Playa promenade is less than thirty seconds walk away with some lovely bars and restaurants (Nuevo Reino is our favourite) and the development is 25 years old.
Our holiday home did need a bit of updating - but the upside is that it allowed us to put our own stamp on it and also enabled us to negotiate on the price by around 10 per cent. Although property on Castiglione is seldom available, at the time of writing there is currently another front-line, three-bed, two-bath apartment available for £270,000 via CMH Properties (cmhproperties.com).
Because it's on the ground floor rather than being a penthouse like ours, it commands less of a premium, but does come with its own garden. It needs complete refurbishment, whilst ours needed a new kitchen and a bit of cosmetic updating but seven years ago these properties would have been worth twice the price.
Maintenance costs also need to be considered: ours are around £200 a month and this excludes utilities. We have an English handyman who checks up on the property regularly when we aren't there and we have a Spanish cleaner who prepares it for us before we arrive.
We've actually used our holiday home a considerable amount this year, which suggests we chose well! Alex and I have used it for three or four weekend breaks, whilst my brother and sister in law, with their girls of 7 and 4 years, used it during the summer holidays. Alex's parents, who are retired, tend to use it in the shoulder seasons, so the diary system seems to be working well.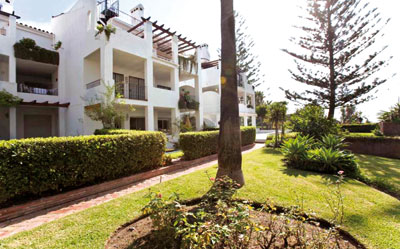 Hopefully we will continue to enjoy it for years to come as this is a long-term, lifestyle buy, but with the Spanish property market looking like it is starting to pick up we might just have made a wise investment too!
Laura's other areas to watch...
During my most recent trip Spain, my property search focused on two areas; the western coast of the Costa Del Sol and further inland near to Granada.
My first search on the coast stretched from La Casita (7km East of Marbella) down to Sabinillas about 45 minutes drive west of Marbella.
Cabo Bermejo: prime frontline community
If you have a budget that can stretch to it, for £495,000 you can purchase a luxury beachside apartment with two bedrooms and two baths located in the beautiful and popular frontline community of Cabo Bermejo in Guadalmansa Playa, Estepona.
Built to an extremely high standard, there are two swimming pools on site, a gym and 24-hour security (marbellaresidences.com).
Sabinillas: budget option to watch
This is a typical Spanish working town about an hour and fifteen minutes drive from Malaga airport and forty-five minutes drive from Gilbraltar. The town itself feels a little run-down but there is a beautiful Blue Flag beach. It is possible to pick up a two-bed apartment just 50 metres walk to the beach, in a secure gated development with a community swimming pool for £79,000 (crownleafspain.com).
Cave homes at £39,000
Further inland as you head towards Granada there are some SERIOUS bargains. If you want to be within an hour and a half from the beach and the same distance from the ski-slopes then just outside the beautiful village of Galera it is possible to pick up a new renovated three-bedroom cave house for as little as €39,000. I couldn't quite believe this property when I saw it myself. If I had some spare cash I can honestly say I would have purchased it adding to the family's Spanish property portfolio! Not sure what my in-laws would make of that...

Get help buying a property in Spain
A Place in the Sun produces free detailed guides to buying property abroad. Download the guide to buying a property in Spain or search our for sale listings for a property in Spain.