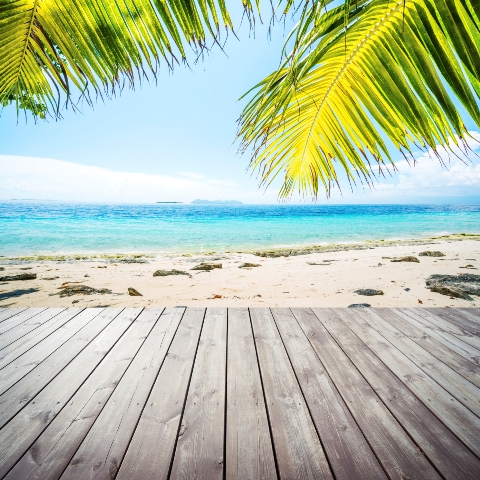 Spain has just seen its best summer for tourist numbers since records began nearly 20 years ago, with foreign sun-seekers fearing unrest in Egypt and Turkey and travelling instead to the Spanish coast.
A hefty 1.15m Brits took an autumn/winter holiday in Spain in 2013.
Where tourists go, home-buyers follow, with the Costa Brava, Balearics and Andalucia - in that order - the three most visited regions, and British, French and German holidaymakers the biggest fans.
Those three nations, along with a surge in Belgian second-home buyers, and Scandinavians (Norwegian speakers are now prized assets for estate agencies on the Costa del Sol) represent the biggest foreign buyers in Spain this year too.
Anyone investing in Spanish property now is most likely doing so with the wisdom of hindsight and a useful touch of trepidation.
With tens of thousands of properties for sale, house prices still falling on a nationwide level (Eurostat showed a 10.2 per cent drop between April and June this year, compared with the same time the previous year, and some experts say prices are now back to 1999 levels) and the husks of failed developments littering the coastline and countryside, knowing which locations are prime and which property types or developments are likely to hold their value in future dips is vital.
So where best to look?
Costa del Sol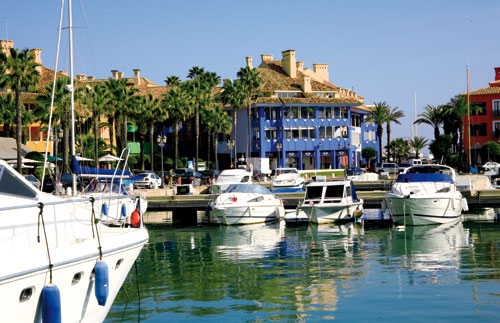 Foreign buyers are back on the Costa del Sol, buying 3,260 homes there in the first half of this year, a 33 per cent increase on the same time last year.
Frontline beach and golf complexes hold their values well, according to Linda Gray, director of Developments Worldwide, and Marbella's Golden Mile is once again the centre of attention from bargain-hunters to the world's super-rich, with properties ranging from one-bed flats in Coto Real for €105,000/£88,500 to €3.25m/£2.74m mansions (both dmproperties.com).
Puerto Banus has proved "recession-proof" and you would be hard-pressed to find a property beneath €500,000/£421,000, according to Bob Shepherd from Spanishlegalhomes.com, but he suggests there is some extraordinary value to be found nearby on the coast, including a new two-bed beachfront apartment at Pirata Beach, near Cancelada, for €149,000/£125,000, 40 per cent below build cost (the distressed development was bought by an investment fund, Real Capital Solutions, and is now being remarketed).
Changing coastal laws, which now make it impossible to build on the beach, means the rarity value of truly beachfront property will also make for a sound investment.
On Belen Beach, 8km from Puerto Banus, a three-bed townhouse - one of a gated community of just 15 - is on sale for €580,000/£489,000. Idyllically, the garden gate opens directly onto the sand (lucasfox.com).
And in the new beachfront Cosmo Beach, near Estepona, one-bed apartments start at €149,000/£125,000 (www.developmentsworldwide.com).
In an uncertain market, a long-standing reputation is also worth its weight in gold. Taylor Wimpey (originally Taylor Woodrow) have been in Spain for decades and their Los Arqueros Playa development in San Pedro, just west of Marbella, saw all 114 units sell within six months this year.
Now their Avalon development on Los Arqueros Golf has apartments from €260,000/£219,000 (taylorwimpeyspain.com).
Also marking its half-centenary, the private sporting estate of Sotogrande inspires similar confidence in buyers. Despite price falls in recent years, properties are now likely to increase in value, says Alex Upson, director of Cluttons Resorts, who are marketing marina-side flats there from €350,000/£295,000 (cluttonsresorts.com).
For safe bets, advises Louise Reynolds, director of Property Venture, look for resorts that are already complete with fully-functioning facilities in areas serviced by more than one airport (Malaga sees its air access increase again next March when BA re-launch their Heathrow route).
Avoid boxy one/two-bed flats. Instead, find good resort properties that are in shorter supply such as a luxury three-bed house on a complex of 70 units with communal pools and sports facilities in Estepona, previously priced at €400,000/£337,500 and now for sale at €136,410/£115,000 (property-venture.com).
It's not just a case of picking the right complex, but the right location within it, says Anna-Lena Rosen from Nordica (nordicasalesandrentalsmarbella.com).
"The terrace's size and view are very important features," says Rosen, who says flats such as a two-bedder on Arrayanes in Nueva Andalucia, with a 100m2 south-facing terrace overlooking the sea and Africa - recently sold with a guide price of €695,000/£586,336 - will always get snapped up.
Balearics
Mallorca and Ibiza suffered less and bounced back quicker than mainland Spain due to their limitations on land and new development - so there's less risk of buying a dud on these prized islands as there just simply isn't the abundance of choice. The Ibizan property market is cruising around in a stratosphere of its own, with prices rising and international buyers knowing a good opportunity when they see one.
Finding opportunity in one of Mallorca's most sought-after south-west coast locations, Andratx, Taylor Wimpey are selling two/three-bedroom semi-detached houses in a new-build Mediterranean-style village called Los Altos del Golf, 800m from Camp de Mar beach, from €495,000/£417,600 - an unusually low price in an area where villas can cost millions (taylorwimpeyspain.com).
Or for even better value and growth potential in the less touristy side of Mallorca, head to the east coast where Taylor Wimpey's Cala Magrana III development has two-bed apartments near the beach from €179,000/£151,000.
A little further south is Porto Colom, a beautiful natural harbour skirted by the idyllic old town on one side and newer developments and restaurants on the other.
Another of the island's reputable big name builders, Bendinat - whose luxury resorts have typically focused on the pricey south-west of Palma - is selling two-bed apartments 120m from the sea from €319,000/£269,100 (resortsinternational.co.uk).
Costa Brava

This north-eastern region of Spain is seeing a surge in popularity as it beefs up its reputation as Spain's foodies' paradise, home to the country's highest concentration of Michelin-starred chefs. With buzzy Barcelona down the road - now reached by a fast train link from Girona that takes 36 minutes - and a landscape of pine forests leading to quiet coves and unspoilt fishing villages, it's idyllic, upmarket Spain (property here doesn't come cheap) that appeals to lovers of Mallorca or France's Languedoc region.
Near Girona, the PGA Catalunya Resort combines a solid gold name in golf (the course is voted the best in Spain) with a property developer with a stellar history, Denis O'Brien, who owns the Algarve's Quinta do Lago resort.
What started, just pre-crash, as a luxury development purely of large minimalist villas now also includes apartments from €250,000/£210,000 (knightfrank.co.uk), tucked among the pine trees with views of the greens and mountains beyond.
Among the coast's most popular locations with foreign buyers - for obvious reason, given its charming old town and beautiful beaches within walking distance - is Begur, with its regular festivals (including a raucous Cuban one every September), a picturesque castle at its pinnacle and properties that offer great summer rental potential (it's hard to find anything to rent here in high season for less than €1,000/£850 a week).
A three-bed villa with a pool within a walk of the beach is on sale for €455,000/£383,860 (lucasfox.com).
Another of the coast's gold-plated seaside villages is upmarket Llafranc, loved by Dali and Hemingway.
Few properties come on the market here and even small seafront houses can cost millions, but Lucas Fox have a rarity on their books: a recently renovated, large four-bedroom villa with a pool and sea views, within a walk of the beach, reduced to €685,000/£577,900.
Costa Blanca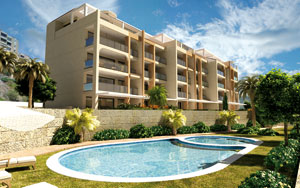 Like the Costa del Sol, the Costa Blanca saw enormous growth in the early 00s, with a distinct north-south divide emerging between the long sought-after beachfront towns north of Alicante such as Javea, Denia and Altea - and soulless new enclaves built to swallow up some of the seemingly limitless demand from speculative investors.
Those with money still head to Javea, in particular, and its prime areas such as La Corona or Cuesta de San Antonio, say Rimontgo - who have been selling Costa Blanca property for 50 years and report high sales now for villas costing €400,000-€700,000/£350,000-£600,000.
"In these areas, you find the highest-end properties in Javea and there is an absence of over-crowding of buildings compared with other towns on the Costa Blanca. That's what makes it a worthwhile investment," says Rimontgo's Francisco Ballester.
Attracting more mid-range buyers, with good quality but good value developments, are Taylor Wimpey, whose La Vila Paradis apartments sit on Villajoyosa beachfront, with direct beach access, a communal pool and gardens. Two-bed flats start at €259,500/£219,300.
South of Alicante, certain pretty, historical coastal towns such as Orihuela, Elche and Santa Pola are still garnering interest and offer good value for money.
Minimalist new-builds - a strict departure from the traditional Mediterranean look - are "a big hit with buyers", according to Girasol Homes' Nigel Salmon.
One popular resort is La Marina near Guardamar del Segura, where you can buy the three-bedroom Villa Adriana for €247,000/£208,370.
The same agent is also marketing the strikingly modern and designer four-bedroom Villa Estefania, with a pool and near sandy beaches in Quesada, 10km from Torrevieja, for €319,000/£269,120.
Murcia/Almeria
News of illegal property - and ensuing demolitions - has dominated this region in recent years, so there's even more reason to research thoroughly to check that what you're buying is legitimate and has good resale potential.

Local estate agents there are hopeful that the new Paramount theme park, due to open in late 2015 and attract about 2m tourists a year, will give Murcian property the future-proofing it needs.

Established resorts include La Manga, famed for its tennis and proximity to the beautiful Mar Menor.

"Buyers are coming from Scandinavia and elsewhere in Europe with lower prices in mind, so whereas most resale villas on the resort cost more than €1m/£840,000, new detached, three-bedroom villas on Las Mimosas, a new project of 22 villas, cost from €420,000/£354,000," says Bob Brewster from World Class Homes.

Or for a beautifully-designed, well-managed resort with excellent sports facilities and a British pedigree (its owners, the Almanzora Bay Group, is a sister company of The Robert Hitchins Group, one of the UK's most successful private residential developers), there's Desert Springs, near the Almerian towns of Vera and Mojacar.

Current offers include a luxury "colonial" townhouse for €165,000/£139,000, with guaranteed rental returns of 5 per cent, 6 per cent and 7 per cent in years one to three (almanzora.com).

Also for good value on a resort that's up and running, Property Venture's Louise Reynolds recommends the El Valle Golf Resort, 45 minutes from Almeria, where a three-bed detached and furnished villa is on sale for €380,000/£320,600.

Get help buying a property in Spain
A Place in the Sun produces free detailed guides to buying property abroad. Download the guide to buying a property in Spain or search our for sale listings for a property in Spain.