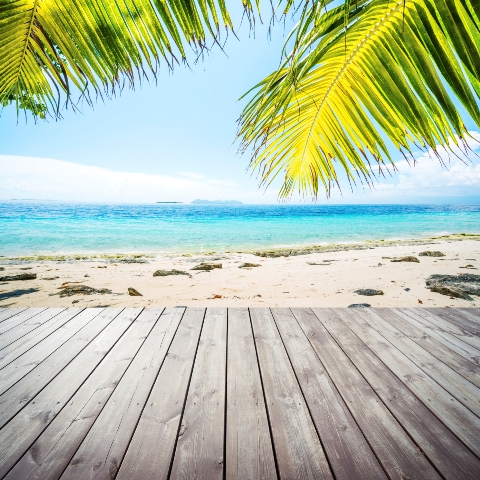 Despite the average cost of Miami homes falling by 50 per cent during the recession, recent research by Savills suggests a resurgence in the prime condo market.
Indeed, the global realtors assessed that urban condo prices "are within 3 per cent of their former highs of 2006, driven by a strong international buyer demand".
There are also an expanding number of Europeans choosing property investments in downtown Miami. Indeed the Savills study found that many buyers from the UK "are also active at the upper end of the market".
Brits might also consider taking advantage of the knock-on effect of condo schemes: single-family homes in the northern half of Miami Beach are increasing in value thanks to their proximity to prime condo developments.
Recent rises within the city's property market are beginning to echo the boom of the mid 2000s.
However, where credit-based purchases fuelled a 2007 crash, current recovery has seen cash-based buys lead a path to sustainable, long-term growth. It looks likely that cash-paying foreign investor's appetites for the Miami market should supplement this expansion.
As Savills agent Paul Tostevin explained, "prices in Miami's prime market are driven by strong international demand and a shortage of stock".
So what does the city have to offer as opposed to other Florida destinations like Orlando?
While the latter offers more familial activities (fans of Orlando are attracted to its many theme parks), Miami represents a more 'grown-up' city: with renowned art galleries as well as a vibrant nightlife.
Boasting a tropical climate and fun-loving reputation, it is no surprise that an increasing number of buyers are eyeing up Miami's beachside properties.
While the South Beach area remains popular, emerging waterfront areas like Brickell, the Central Business District and the Arts & Entertainment District offer prices from upwards of $740 per sqft.
The gateway to Latin America, Miami's population of over five and a half million is strongly influenced by Latino culture.
According to Yolande Barnes of Savills World Research, "(over) half of Miami's population is from Latin America, a group which represent 70 per cent of all overseas purchases".
Aside from boasting a multicultural vibrancy unique to Miami, the city represents real value for money compared with both other American cities and cities around the world.
A fundamental outcome of Savills' study revealed that Miami's "prime residential values are 13 per cent below the average prices in the top tier of US cities".
With an average prime value price of $700per sqft it also ranked eleventh in their global prime league: outranking Mumbai, Sydney and Chicago.
As a world city with economic and financial (not to mention cultural) clout, Miami offers a wealth of global connections including the second largest airport in the U.S (assessed by international arrivals).
Recent prime condominium ventures on the beachfront can provide real value, and with equity-based purchases forming the basis of a more secure market, Miami appears an increasingly attractive proposition for British buyers.
Read here our article on Miami and the US market recovery - or search here for properties for sale in Florida.