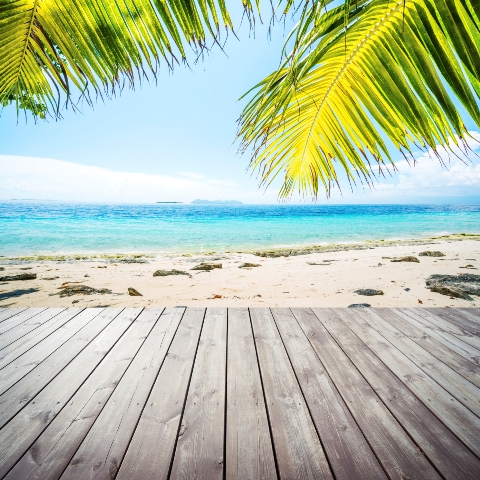 1 Prices have fallen so it's a great time to buy
Recent data confirms that the downward movement in Italian property prices since the market peak of late 2006 has not stopped.
The Agenzia delle Entrate (Inland Revenue) reports that the total number of residential property transactions in 2006 was 870,000, and by 2012 this had fallen to 444,000.
The first quarter of 2013 compared to the same period in 2012 is down by 14.2 per cent, with 94,503 registered transactions, compared to 110,116 in the January to March period last year.
Further, the respected research institute Nomisma claims that residential property prices have fallen by about 10.5 per cent from a peak in 2008 (the year of the Lehman Bros crash) to 2012.
They forecast a further average price fall of 1.6 per cent this year. They also state that the average discount on asking prices is running at just over 13 per cent.
This data refers to the whole Italian property market, not the niche market that is the international sector, says Roger
Coombes of Cluttons Italy.
"As an international agency, we operate mainly in the niche market of restored country houses bought and sold mainly by foreigners.
"Our interpretation of the market confirms that the number of transactions have dropped by at least 50 per cent since the 2008 peak, and the average real selling price of nicely restored farmhouses in Tuscany and Umbria, with good views and a pool, is now reduced about 25 per cent since 2008."
"But buyer interest is slowly returning, and the latest would-be buyers are very bargain-conscious and are looking for
significant reductions."
Paul Belcher, of the property finding agency Ultissimo, concurs that, as a result, there's a great choice of property right now.
"Italians have traditionally held on to their family properties even when they rarely use them, but financial sense is prevailing and a gentle flow of these properties is coming to market," adds Belcher.
Coombes provides a couple of examples of asking-price reductions: three-bed mill house in a wooded valley in
Barga, Tuscany, that is a very good bargain.
In October 2012, the asking price was €375,000 (£317,700). In April, the owners, keen to move on, took a radical decision to reduce the asking price to €295,000 (£249,900). It is now attracting more interest.
Or, a mid-range option: this four-bed, five-bath farmhouse on a hilltop near Todi, Umbria, was listed in October 2011 for €2.2 million. This was an optimistic price in a depressed market, so in March 2012 the owner reduced the asking price to €1.975 million, and again in July 2012 to €1.85 million. In April, it was further reduced to €1.48 million."
2 It might not be as expensive as you think
"At property exhibitions, the first thing that people say when I ask them why they might not be considering property-hunting in Italy is 'Isn't it really expensive?', " says Simone Rossi at the Italian property portal Gate-Away.com.
"Yet with their typical budget of £200,000 to £300,000, you can find a lot of properties in Italy. No, you can't fi nd a villa in prime Chianti for that, but there are options in most other places, including Liguria which is our busiest area
at the moment."
Simone comes up with an instant list of 30 properties for less than €150,000 listed on Gate-away.com, and more can also be found at casatravella.com and aplaceinthesun.com.

3 It's got more Unesco world heritage sites than any other country
Unesco World Heritage status means locations are far more protected from development than other areas. As a result, homes close by are highly prized.
Italy has no fewer than 49 Unesco sites, including the historic centres of Florence, Naples, Rome, Siena, San Gimignano, the city of Verona, the trulli of Alberobello (Puglia), and Venice and its lagoon.
Natural features include Mount Etna, the Aeolian Islands and the Dolomites. Here, we cherry-pick a few properties on or near Unesco sites.
Bargains are to be found by tracking down Italian-owned properties in great locations.
4 Lovely Liguria
Agents report a rise in popularity with international buyers, some of them wary of French taxation increases just over the border, others becoming more aware of this beautiful but quite developed coastal area.
This picture-postcard stretch of coast - also known as the Italian Riviera - starts at the border with France, and the chi-chi town of Ventimiglia, and includes fashionable Portofi no, San Remo, the Cinque Terre villages and the sprawling historic port town of Genoa. It is bordered by mountains to the north, but is primarily about the beaches.
"It is really divided into two distinct sections for property hunters," says Linda Travella (casatravella.com). "The part that borders the Cote d'Azur and runs to Portofino; and the bit that borders Tuscany - it's not as popular and tends to overpricing.
"Personally, I love the area around Imperia, very Italian in feel, though prices have only dropped (by about 20 per cent) this year. Sellers there have been very late to reduce prices.
"In Liguria, entry level is around €100,000 (£84,700) for a renovated two-bed apartment about 10km from the sea."
The area off ers many things for to do. Anne Nathan, from the Liguria office of Chesterton Humberts, produced an exhaustive list of reasons to visit Liguria, but here we have picked a few must-do tasters...
• Visit the museums of the Via Garibaldi, Genoa, one of Europe's longest remaining Renaissance streets
• Ski at Limone, just an hour's drive from Ventimiglia: some of the few south-facing slopes in Italy, great for a suntan.
• Do the Cinque Terre. Visit the five villages by boat, or walk between them - four days of torture or the most sublime way to see Liguria.
• Visit the flower festival at San Remo in January, where carts decorated with flowers pass through the streets (Ligurian flowers are famous).
• Try two great Ligurian dishes: the pesto Genovese (fresh basil, pine nuts, garlic and high-quality Ligurian olive oil); and hot zabaglione with doughnuts, especially at the restaurant called La Capanna da Baci, in the artists' village of Apricale.
5 The newly emerging trend of seller financing
This is a relatively common US practice under which a property is purchased by payments over a period, which typically
may be five years - with the seller providing the fi nance to the buyer, rather than the buyer taking a mortgage loan,
says Paul Belcher of the Italian buying agent Ultissimo (ultissimo.com).
"In Italy, this is not a common concept, but some developers/builders are open to this, as are some individual sellers.
"It is attractive to buyers, and when sellers can obtain a good price in uncertain times Italians can sometimes be persuaded to take this unconventional approach.
"Alternatively, if a development is funded by bank mortgages, banks may be happy to roll over a mortgage on a
purchase in Italy, subject to meeting their lending criteria.
"Mortgages are available on properties up to 60 per cent of the purchase value or valuation value, whichever is lower. Lending criteria are strict, but there are options available."
6 Sicily and its islands
The setting of the popular Inspector Montalbano TV series (a new series, The Young Montalbano, has just started on BBC Four), this glorious island has many fans. We asked Ramsay Gilderdale of the Sicilian agent Modicasa (modicasa.com) why you should buy a home in Sicily and not on the mainland? He came up with five reasons...
1. The weather - you're further south than Tunis, but with the Italian diet. The best beaches are Menfi in Agrigento, Lipari and Vulcano in the Aeolian islands, Marina di Ragusa, Santa Maria del Focallo and Ciricà in Ragusa. You can ski on Etna and sunbathe on the beach on the same day.
2. The cost of living is half that of Tuscany.
3. Island life - even though Sicily is the biggest island in the Med, it's still an island and has the mentality of being detached from the mainland. It really is a different country to the rest of Italy.
4. It's not that easy to get to - you don't get the trippers and the sun-and-sea brigade. People come to Sicily specifically because it's Sicily and they seek to integrate into the life of the island.
5. Great food - from couscous and Arabic dishes in the west to classic Italian dishes
in the east, with Spanish influence everywhere. A huge range of sweet and savoury
dishes, all perfectly attuned to the climate.

7 It can be good for rental holidays
According to our rentals partner, HomeAway.co.uk, their top five destinations in Italy in 2013 (based on the volume of inquiries) are:
1. Venice area
2. Lucca area
3. Rome
4. Como- Lecco
5. Florence area
City lets are also doing well for holidaylettings.co.uk in Italy."Rural farmhouses and villas always do well, but we are seeing a general rise in demand for rentals in cities now," says their spokesperson.
"We believe this is because they're usually better value than hotels, but it's also about the experience - you can get great insider tips and info from the people you let from, plus you get a real 'live like a local' feel you just can't get from a hotel. One-to-two-bed apartments do best. We've seen demand increase for Rome, but also Naples and Milan."
8 The Italian lakes
Naturally beautiful, full of elegant homes, handy for Milan and tremendously fashionable these days, what's not to
like about the Italian lakes?
Their accessibility is part of their appeal for visitors and owners alike: they are an hour or so from Milan's three
airports (from Malpensa alone, there are four flights a day to Gatwick), making a weekend break eminently workable.
"There's plenty of interest in the lakes. I've sold three properties in Lake Como in the past three months," says
Linda Travella of Casa Travella, the first UK agent to start selling there some years ago.
"There's a non-snobbish sophistication that people love, and they appeal to a wide range of nationalities, along with the Italians."
Property prices are not as expensive as you might think, despite the publicity surrounding George Clooney' multimillion-euro villa on Lake Como.
"You can get an apartment with a partial lake view for €100,000, although it obviously won't be frontline or high spec,"
says Travella.
9 It's charmingly chaotic
So don't try to rush things. Expect nothing to move especially fast,particularly during the long summer break when families decamp to their holiday homes in the south.
"Don't try to view properties on public holidays or on Sundays -regarded as family day in Italy," advises Linda Travella.
And approach negotiation with patience. The Italian culture in relation to property is quite different from
most other countries. Italians are used to chaos, and live in a topsy-turvy financial world with an economy that has teetered on the brink for decades, yet keeps going.
Individual homeowners are similarly adept at walking a financial tightrope when the going gets tough, and they will almost always hold out for a buyer who will pay a price close to their asking price.
A deal at more than 10 per cent below the asking price is good going, suggests Paul Belcher.
10 And finally...
There's no capital gains tax on property after five years of ownership. Keeping your property for five years
could increase your resale value by 20 per cent," suggests Linda Travella of Casa Travella (Casatravella.com).
Plus, there's no gazumping in Italy if the purchase contract is drawn up correctly, because the contract is binding from the outset on both parties. But remember to use a solicitor who specialises in Italian real estate.
Top tip : Negotiate the Italian way
Negotiating on a property purchase in Italy is more art than science. Italians love their properties from the depths of their soul, and understanding this is the key to getting the best price.
Take time to have a coffee and be relaxed, respect them and tell them how you love their property. Jumping in with both feet and a silly offer will offend. Attitudes will harden.
Take your time, get to know the seller, tell them their gorgeous property is going to make a lovely home for your family, and discuss how much you can afford to pay.