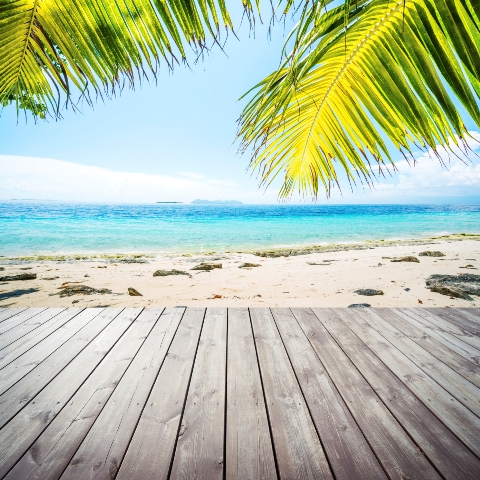 Recently there have been a lot of changes to French laws regarding property, as we have reported on this site, but what exactly does this mean for you and what savings are to be made?
Well, it's good news for second home hunters, and a good time to buy, says one French agent.
"People selling second homes or rental properties in France will pay less tax from 1st September 2013. They are likely to make very big savings and are just as likely to pass them onto buyers. It's good news, and such news doesn't come around very often in tax matters, so profit while you can!" says Mattieu Cany of Sextant Properties.
As French President François Hollande announced last June, the government has decided to introduce concessions in an attempt to boost the property market. From now on those who have owned a property for 22 years or more will be exempt from capital gains taxes. This is an extremely important measure since previously French law dictated that you had to own a property for 30 years to enjoy exemption.
This measure will be included in the 2014 Finance Law to be presented at the end of the month (September 2013).
However, to avoid freezing the real estate market in the waiting period before the measure is officially implemented, it will also apply to transactions made from 1st September 2013.
To note, this measure does not affect principal residences since they are already exempt from capital gains tax.
So, if you are looking for a principal residence, you can still enjoy France's comparatively lower taxes.
But most importantly, vendors will also enjoy preferential taxation for one year; they will receive a 25 per cent abatement on their capital gains.
But how does this translate exactly? Some examples...
€300k sale: €12k tax not €18k According to the sums of Cheuvreux Notaires, the vendor of a house bought 10 years ago who makes a €300,000 yield with capital gains of €60,000 will now pay around €12,000 in tax instead of more than €18,000 before 1st of September.
"It's a win-win situation. And it's on the highest capital gains, those higher than €50,000, that the impact of this reform is biggest," notes François Bonte, a lawyer at Michelez.
These sums speak for themselves; the happy vendor of a second home on the Côte d'Azur owned for 20 years and sold for €2 million with capital gains of €1.2 million will see his tax drop from €311,400 to €123,874.
Even vendors of the notoriously difficult property market in Paris will enjoy benefits.
€250k apartment: €23,748 not €36k Take the seller of a €250,000 studio apartment in Paris. In August, they would have paid more than €36,000 in tax whereas this would now be €23,748 (assuming a capital gain of €110,000 and a 10-year ownership period).
In the face of vendors, French public authorities have dangled the carrot instead of the stick this time. They are opening a one-year window to vendors to ease the market while simultaneously increasing local authorities' revenues. This is an attractive window; in a year's time, the tax office will be less generous.
Leaseback properties: CGT exemption after five years possible.
Want somewhere to spend your holidays but don't have enough time to take constant care of a property or to search for tenants? Want to make a profitable investment at the same time? Then a leaseback property may be an attractive option for you, suggest Sextant.
It is good to know that for French leasebacks if you have a net rental income of more than €23,000 per year, you are exempt from CGT after only five years!
This tax break and the leaseback system is explained by Sextant here.

Get help buying a property in France
A Place in the Sun produces free detailed guides to buying property abroad. Download the guide to buying a property in France or search our for sale listings for a property in France.
The French Property Village at A Place in the Sun Live taking place at the NEC Birmingham this weekend, is a great place to start your journey to owning a home in France. With a collection of agents and developers alongside currency and legal specialists gathered around a dedicated French property seminar theatre, you can find your dream home in France and learn everything you need to know to buy your property safely.
Tickets are on sale now at two for £15. Click here to book.