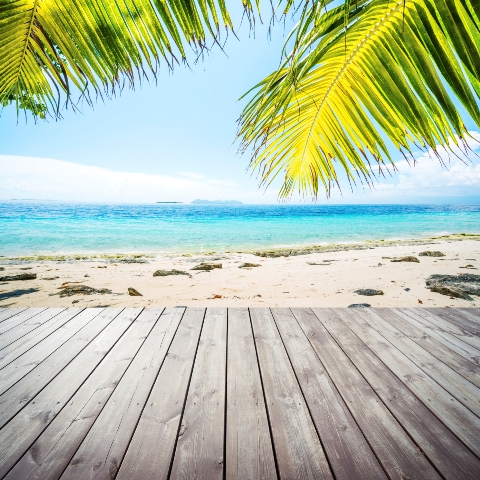 A record 34 million foreigners arrived on Spanish shores in the January-July period, an increase of 3.9 per cent on last year, providing welcome news for property investors looking for a second home in the sun. Or holiday home owners who rent out their homes to tourists.

According to the tourism trends website, Frontur, a whopping 7.9 million people visited in July, up 2.9 per cent from July 2012 and despite economic uncertainty across Europe, the British led the influx with 1.8 million visitors, followed by France and Germany with 1.2 million each.

Indeed, according to the Frontur report, Andalucía, a region associated with sherry, tapas, whitewashed hill towns and beautiful beaches, saw the largest rise in international visitors, welcoming almost 1 million tourists in July alone, a jump of 8.5 per cent compared to the same period last year.

This marked increase in tourists to the perennially popular region is set to rise further as more and more budget airlines introduce extra flights to their Autumn/Winter schedules flying to Malaga international airport from across Europe and beyond.

Andalusia is also the location of house builder Taylor Wimpey España's latest luxury off-plan development on the Costa del Sol, Los Arqueros Beach to sell out relatively fast: 114 apartments in 11 months - to buyers from 16 different countries.

Marc Pritchard, Sales and Marketing Manager for Taylor Wimpey España comments: "This comes as great news for the Spanish economy as tourism plays such an important role in GDP. It is also a promising sign for the EU as a whole as evidently consumers are feeling more financially confident and are spending money on holidays abroad.

"Here at Taylor Wimpey España we have seen this confidence also extend to the property market as visitors look to make their stay more permanent in favourite holiday destinations across Spain. We have experienced a huge success in the Costa del Sol in particular, with Los Arqueros Beach.

"Whoever says that you can't sell off-plan in Spain is just wrong; we've proved it can be done!"

Taylor Wimpey have a new residential development, La Floresta Sur. set near the village of Elviria and its beach, very close to Marbella and Malaga.

Set in beautiful surroundings which have been declared a natural biosphere reserve by UNESCO, this development benefits from stunning views towards the oak and pine forest as well as towards the sea. Properties have 2 or 3 bedrooms with large terraces, 2 communal swimming pools and landscaped gardens with private parking, from €178,000.

Get help buying a property in Spain
A Place in the Sun produces free detailed guides to buying property abroad. Download the guide to buying a property in Spain or search our for sale listings for a property in Spain.
With more exhibitors selling property in Spain than any other country, A Place in the Sun Live is a great place to start your journey to owning a home in Spain. Taking place at the NEC Birmingham on 27th-29th September, A Place in the Sun Live features two sessions per day on the A Place in the Sun Hub where A Place in the Sun magazine editor Liz Rowlinson is joined on stage by a panel of Spanish property experts to discuss issues surrounding buying a property in Spain and answering your individual questions.
Tickets to A Place in the Sun Live are on sale now at two for £15. Click here to book.